Promissory notes are the go-to instrument used by financial institutions to keep a clear and legally enforceable record of loans. A promissory note might not be as detailed as a typical loan agreement; still, it establishes the repayment terms. If you have availed of any credit facilities, you must have signed one as part of the loan application process. Banks also use promissory notes; individuals and businesses essentially use them to obtain funding from sources other than banks.
This article provides a detailed overview of promissory notes, their types, what's their use and what should a promissory note contain. Read on!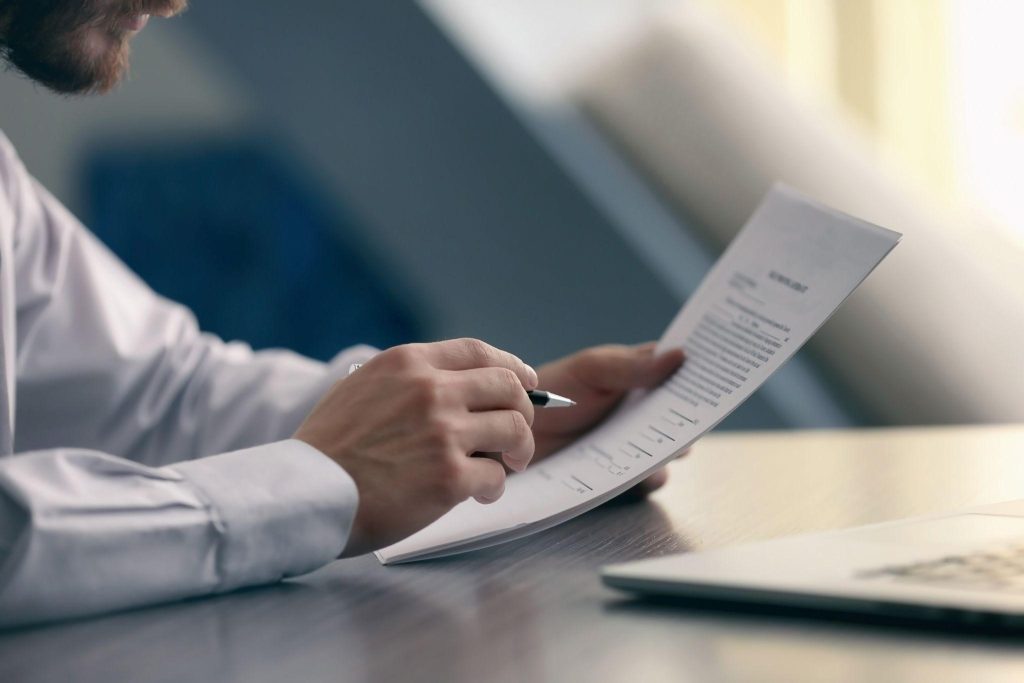 What is a Promissory Note?
A promissory note is a legal document in favour of the lender lawfully binding to the borrower. Through a promissory note, a borrower consents to pay the lender a specified sum of money on a specified date or when demanded. A promissory note consists of all the information related to indebtedness.
The party who makes the promise to pay is called the maker or payer and the party in whose favour the promissory note is made is called the drawer or payee.
A promissory note is a negotiable instrument governed by the Negotiable Instruments Act. A promissory note needs no acceptance, and only two parties are involved.
However, there can be joint borrowers. But promissory notes don't come with unlimited legal life and are valid only for 3 years, and these 3 years are counted from the date of execution of the promissory note.
Features of Promissory Notes
A promissory note prima facie might appear to be a concise document, but it contains some salient elements that make it outsmart several negotiable instruments.
Unconditional promise
The promise made under a promissory note is not conditional to the happening or non-happening of any event; the promise is unconditional regardless of anything. A conditional promise cannot form the basis for a promissory note.
Legal tender
Promissory notes are always expressed in terms of rupees (in India). A specific amount is present to which no subsequent additions or subtractions could be made.
Express undertaking
Promissory notes are written documents; oral communication of a promise doesn't constitute a promissory note. Moreover, a promissory note must be expressive enough; a mere acknowledgement of debt is not enough. For example, writing " I owe Rs 10,000 to Mr. X" doesn't constitute a promissory note. The hand-written note must include some mandatory elements like the legal names of the payee and maker, the amount being loaned / to be repaid, full terms of the agreement and the full amount of liability, etc.
Also Read: How To Get An Instant Personal Loan With Aadhaar Card
When are Promissory Notes Used?
Promissory notes are used to maintain a legal record of loans. Anyone can use promissory notes; you can even issue promissory notes to your friend from whom you have borrowed short-term credit. That will also count as a valid promissory note.
Generally, promissory notes are used to establish a legal record of mortgages, personal loans, home loans, education loans, auto loans, cash credit limits, etc. Banks and other lending institutions always ask borrowers to create demand promissory notes in their favour to ensure they are paid. A demand promissory note is payable on demand, i.e., when the payee demands the repayment.
Types of Promissory Notes
Secured Promissory Note
Promissory notes backed by collateral security having a value more than the quantum of loans are called secured loans. Payee vests the right to confiscate the collateral security and realise his dues from the proceeds of such security if the borrower defaults in paying the dues.
The collateral security can be property, machinery, house, vehicle, jewellery, etc.
The lenders get an additional guarantee in the form of collateral security, which is why commercial lenders prefer entering secured promissory notes.
Unsecured Promissory Note
An unsecured promissory note is only a promise made by the borrower to pay a specified sum. Lenders have no choice but to file a lawsuit against the borrowers who default on payments. The lawsuit, however, doesn't guarantee that the lender would get his dues. If the borrower pleads bankruptcy in front of the court and success, the lender would be out of luck. Because in bankruptcy proceedings, unsecured loans are settled on the second priority behind secured loans.
So which promissory note is better?
It depends on which capacity you are asking this question; a secured promissory note is best suited for a lender. While a borrower will always look to create an unsecured promissory note as it would leave him with the option to use his assets as collateral in other loans.
Must-Haves in Promissory Notes
A promissory note cannot be legally enforceable unless it contains the following promissory note contents:
Name of parties involved: the promissory note form should contain the legal name of the payer and the payee as per government records.
Amount of credit: the amount the payer promises to pay the payee.
Repayment date: the date on which the payer will make the repayment. It should be noted that demand promissory notes don't carry a maturity date as they are payable on demand.
Rate of interest: the rate of interest that the payer promises to pay along with the principal amount. Though promissory notes without the interest element are also valid.
Details of collateral security pledged: secured promissory notes should contain the details of all the goods/services pledged by the payer as a loan guarantee. It could be the description of house property pledged for home loans, a list of gold ornaments pledged for gold loans, etc.
Terms of payment and default terms: the payer and the payee must decide the frequency, mode( cash, cheque, RTGS, etc.), and liability of the payer in case of default.
Stamped by revenue: a standard promissory note must be adequately stamped as per the rules of the Indian Stamp Act.
Signed: a promissory letter for payment is valid only if all the parties sign it, i.e., the borrower ( co-borrowers if any) and the lender.
Also Read: Benefits Of A Personal Loan, How To Apply Online And Things To Consider Before Getting A Personal Loan
How to Customise Promissory Notes?
The payer and the payee can customise promissory notes per their needs as long as both parties agree. For instance, you can add additional terms of repayment like repayment in a lump sum or instalments, and you can insert an element of interest, etc. To ensure you use the correct language for it, you can use any blank promissory templates available online.
Point to Remember Regarding Promissory Notes
A promissory note is a legally binding instrument issued under Section 4 of the Negotiable Instruments Act, 1881.
Promissory notes must be written by hand with proper mention of all the must-have elements discussed above.
There is no maximum or minimum limit for lending for which loan promissory notes can be issued. You can use it for loans of every quantum.
Promissory notes are valid for 3 years from the date of execution.
Once the payment is made, a promissory note should be crossed or marked as 'paid in full.'
Final Word
Promissory notes are considered a powerful financial instrument due to their simplicity and ability to conform to the requirements of different transactions. Promissory notes put all relevant contract terms in one place and establish a clear and legally binding record between parties. Promissory notes are useful only when you comply with all the underlying conditions; defaulting on terms of promissory notes is not a good idea. Make sure you pay your obligations to avoid your property being confiscated and any legal proceedings.
If you want to avail of a personal loan at flexible EMIs and in a hassle-free process, download the Navi app and apply for a loan up to Rs.20 lakh today!
FAQs on Promissory Notes
Q1. What is the validity of a promissory note?
Ans: Promissory notes remain valid for the next three years from the date of execution. Promissory notes are not legally binding on the expiry of such a period.
Q2. Can you transfer a promissory note?
Ans: Yes, unless expressly stated otherwise, promissory notes are always negotiable instruments. The payee always reserves the right to renounce the promissory note to a third party. The payer will pay to the third party to whom the promissory note is transferred.
Q3. What if promissory notes are not paid?
Ans: Since promissory notes are legally binding, the payer must pay what he promised to the payee. If he fails to do so, the promissory note will be considered dishonoured. The payee reserves the right to confiscate the security pledged as collateral if it's a secured promissory note. However, if a dishonoured promissory note is unsecured, the payee can file a lawsuit against the payer.
Q4. Unsecured promissory notes or secured promissory notes, which one is better?
Ans:  For lenders, secured promissory notes are better because their loan is guaranteed by collateral security having a value equal to or more than the loan amount. While for borrowers, unsecured promissory notes are better if given a choice.
Q5. Can a promissory note be payable on demand?
Ans: Yes, if it is a demand promissory note. The holder of a demand promissory note can demand the payment from the payer at any time; there is no maturity period. Usually, the payer is served with a notice allowing him a few days to pay the Promissory note.
Before you go…
Looking for instant 🚀 personal loans 24*7 anywhere, anytime? Get personal loans up to ₹20 lakh starting at 9.9% p.a. Install the Navi app now!
Disclaimer: This article has been prepared on the basis of internal data, publicly available information and other sources believed to be reliable. The information contained in this article is for general purposes only and not a complete disclosure of every material fact. It should not be construed as investment advice to any party. The article does not warrant the completeness or accuracy of the information, and disclaims all liabilities, losses and damages arising out of the use of this information. Readers shall be fully liable/responsible for any decision taken on the basis of this article.