Mr. Kumar has changed his permanent address as he set up his business in another state. He has to update the address in all documents, including his Aadhaar card, voter ID card, driving licence and ration card. He does not have to update his PAN address as UIDAI's portal automatically updates this.
However, he will have to request a PAN migration to change his Assessing Officer (AO). As the new AO receives the update about the address change, he/she will be able to process Mr. Kumar's tax returns as per his new address.
Read along to find out how individuals can transfer their PAN's jurisdiction.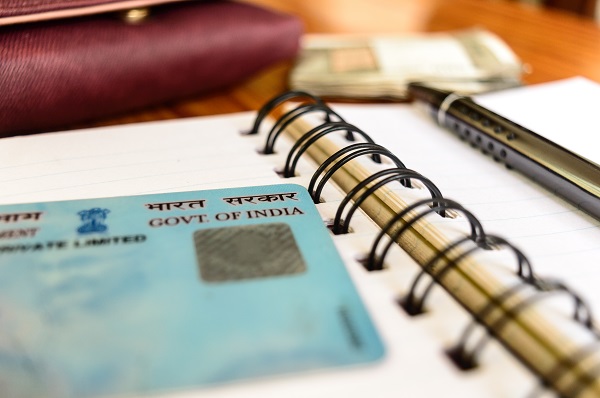 What is PAN Migration?
The process of changing your existing AO to a new one, under whose jurisdiction your permanent address is located, is called PAN migration. An Assessing Officer is responsible for analysing payable taxes for all Permanent Account Numbers within his jurisdiction. Individuals can visit the AO's office and provide documents to resolve disputes.
When you change your permanent address, you have to change your AO so that they can process your Income Tax Returns (ITR). Fortunately, the Income Tax Department allows you to change your PAN card's jurisdiction in a hassle-free manner.
Why Do People Apply for PAN Migration?
Every PAN is linked to a 10-digit AO Code, which refers to the PAN card holder's jurisdiction. PAN cardholders get this number assigned based on their geographical location and source of income. So, if your residential address changes, you will need to apply for a new AO to file ITR. 
It becomes difficult for an AO to access your tax details when you stay outside your residence most of the time. Moreover, it will be hard for you to communicate with your AO. You need to migrate your PAN to do things like raising a dispute, making complaints or giving clarification about a notice.
How Can You Know Your Current PAN Jurisdiction?
Every PAN cardholder gets assigned a circle/ward depending on their declared income. This range is covered by a certain AO, which you can find out on the Income Tax Department's official website (NSDL or UTIITSL).
Follow the given steps to know if the current status of AO has changed:
Step 1
On the official website, click on 'Know Your Jurisdictional AO'.
Step 2
Enter your mobile number, PAN and click on 'submit'.
Step 3
Enter the One Time Password (OTP) you have received on your mobile number.
Step 4
The next page will show the name, area code, range code, AO type and jurisdiction of your current AO.
You can also view the jurisdiction of Assessing Officers on the official website of the Income Tax Department. Note that you will find the designation and contact numbers of AOs in the Field Offices column of various states.
How Can You Migrate Your PAN If Your Address Has Changed?
You need to make an application to your existing AO to migrate your current jurisdiction to the new one. Follow the given steps to migrate your PAN:
Step 1
Send an application requesting the migration of your PAN to your current AO.
Step 2
Next, send a PAN migration request letter to the new AO.
Step 3
If your current AO approves the migration request, he/she will send it to the Commissioner of Income Tax, in whose jurisdiction your PAN lies presently.
Step 4
The PAN will be migrated to the destination AO's jurisdiction.
Unless your current AO approves the migration request, the PAN will remain stuck in the transfer process. In this case, the new AO cannot approve any ITR that you have filed.
How to Change Assessing Officers if Their Behavior is Unprofessional?
If your current AO is behaving unprofessionally or not discharging his/her duties effectively, you can request a change without having to send him an application. To do this, follow the given steps:
Step 1
Write an application to the Ombudsman mentioning your concerns.
Step 2
Make sure to give a credible reason why you want your AO changed.
Step 3
Put your name, address, signature and name of the officer you are complaining against.
Step 4
If the Ombudsman finds your request credible, he/she will forward it to the Income Tax Commissioner.
Step 5
Furnish the relevant documents.
Step 6
Upon approval, the jurisdiction of your PAN will be migrated to a new AO.
How to Make an Online Request for PAN Card Migration?
The Income Tax Department provides the option to pay taxes online via the Aaykar Setu mobile application. This app allows you to do all tax-related tasks such as applying for a PAN card, paying taxes, PAN migration etc.
When you change your permanent residential address, you can use the app to migrate your PAN to a new AO. To do this, follow the given steps.
Step 1
Download Aaykar Setu from Google Play Store or give a missed call on 7306525252 to get the download link.
Step 2
After installing the app, open it and click on the 'Got a problem' option.
Step 3
On the next page, click on 'PAN migration'. Fill in all the necessary details to apply.
Also Read: How To Link PAN With An EPF Account
Final Word
Although a PAN card does not have any linked address, you will need to migrate your PAN whenever you change your residential address. This allows the new Assessing Officer to process your Income Tax Returns as per the new address. In addition, you can contact the AO to complain about any discrepancies and get them solved.
Frequently Asked Questions
Q1. How can I change the details of my PAN card? 
Ans: Follow these steps to change your PAN card's details:
Step 1
Visit NSDL's official website.
Step 2
Click on 'Services' and then 'PAN'.
Step 3
Select 'Change/Correct PAN Data' and tap on 'Apply'.
Step 4
Pay the necessary fees after submitting the form.
Q2. What is the PAN jurisdiction for people serving in the Armed Forces?
Ans: For those currently serving in the Armed Forces, PAN jurisdiction depends on their office address or place of posting. After retirement, they need to transfer their PAN to the AO of their hometown or their current residence.
Q3. What determines the current jurisdiction of an AO?
Ans: Every PAN card has a 10-digit AO code which denotes a cardholder's jurisdiction. Depending on their income source and geographical location, each PAN holder is assigned a specific range, which is further sub-divided into circles/wards covered by an AO. 
Q4. What is the job of an Assessing Officer?
Ans: The following are some essential duties of an AO:
Issuing PAN cards
Calculating payable tax
Issuing tax refunds
Sending a notice on finding a discrepancy
Providing solutions to a taxpayer's complaint
Ensure collection of taxes
Imposing or waiving off penalties
Q5. What task can you perform on the Aaykar Setu app?
Ans: The Aaykar Setu app offers the following facilities:
Tracking TDS
Applying for a PAN card
TRP at doorstep
Tax tools for calculating ITR
Registering grievances
Check rectification status
Get status of tax refunds
Before you go…
Looking for instant 🚀 personal loans 24*7 anywhere, anytime? Install the Navi app now!
Or, maybe you're looking to buy that house you've been eyeing 🏠 and you need a loan of up to Rs. 5 crores. Install the Navi app now and get your instant in-principle approval right away! Interest rates starting at 6.40% p.a.
How about an affordable health insurance policy 👨‍⚕️ starting at a monthly premium of just Rs. 241? Install the Navi app and get your policy in under 2 minutes
Instead, want to put your savings into action and kick-start your investment journey 💸 But don't have time to do research. Invest now with Navi Nifty 50 Index Fund, sit back, and earn from the top 50 companies.