According to the Reserve Bank of India (RBI), any asset that stops generating revenue flow for the bank is considered a non-performing asset (NPA). As per RBIs definition, any loan or advance over 90 days past due will be considered a non-performing asset (NPA). As a result, any advances or loans that are in default or in arrears are categorised as Non-Performing Assets (NPA).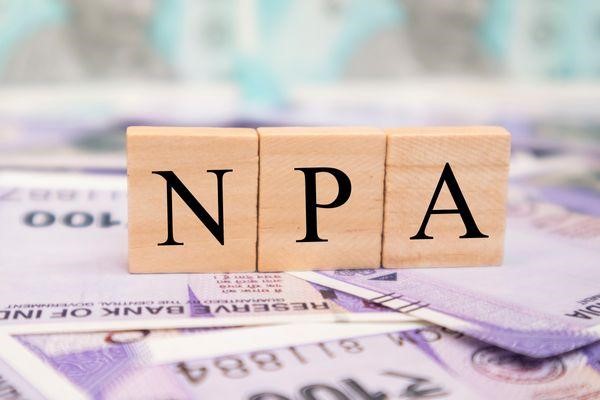 What Is Non-Performing Asset (NPA)?
An NPA is an advance or a loan where the payment of the principal amount and interest is 90 days past due.
"An asset becomes non-performing when it stops generating income for the bank," states RBI. Assets have been considered as any useful resource that may be sold and transformed into cash. They either bring in money or provide some other kind of advantage to people, businesses, and governments.
A loan, for example, is considered an asset for banks. Loans are considered as assets since banks earn profits through the interest paid by borrowers. When a borrower is unable to repay the money or defaults on a loan, the asset becomes non-performing for the lender or banks since the revenue channel for that particular loan stops.
How Non-Performing Assets (NPAs) Work?
Non-performing assets are recorded on a bank's or other financial institution's balance sheet. The lender asks the borrower to liquidate any assets pledged as part of the loan agreement after a prolonged period of non-payment. In the absence of pledging of assets, the lender may write off the asset as a bad debt and subsequently sell it at a loss to a collection company.
Debt is usually categorised as non-performing when loan payments are not made for 90 days. While 90 days is the industry standard period, the length of time elapsed may be shorter or longer based on the terms and conditions of each loan. During the loan's term and maturity, a loan may be labelled as a non-performing asset.
Also Read: Effect Of Loan Overdue On Your Financial Health And How To Repay Loans
What are the Types of Non-performing Assets?
Gross NPA and Net NPA are the two different types of NPA. These are described in terms of their possessions. To fully understand the several types of NPA, let's study about five categories of assets in the banking sector: –
1. Standard Assets: Standard Assets are considered to be a low risk under bank regulations. Because they can provide profits for the banks, they are often referred to as performing assets.
2. Substandard Assets: These are assets that have been non-performing for less than or equal to 12 months.
3. Doubtful NPA: An NPA that has been in the Substandard NPA category for 12 months or less.
4. Loss Assets: Loss Assets arise when the NPA has been acknowledged as losses suffered by the bank or financial institution (RBI). When an asset is "uncollectible" or so unworthy that it cannot be maintained as a bankable asset, it is referred to as a loss asset. Since the item has not been completely or partially written off, some recoverable value may still be left in it.
What is the Difference between Non-performing Asset and – Non-performing Loan?
There's no difference between NPA and NPL whatsoever. NPA stands for Non-performing Asset while NPL stands for Non-performing loan. However, the definition of both NPA and NPL are the same; just like how NPAs can be interchangeably used with the term – bad loans. So, if a borrower fails to repay the principal and interest overdue over 90 days of time period, you could either call it NPA or NPL.
Why Do Banks Worry About an Account Becoming an NPA?
Banks are concerned about their accounts becoming NPAs for various reasons, but we'll focus on the main ones.
Revenue Loss: When an account becomes a stressed account (NPA), banks are no longer allowed to charge interest.
Reputation: Increased NPAs hurt the bank's brand image and reputation.
Higher Provisions: If a bank account becomes an NPA, RBI applies special rules forcing banks to increase provisions at a higher rate.
Stock Market Crash: If the bank is registered with NPAs, its stock market prices may drop.
Impacts of NPA in Banking
The biggest issue in today's banks is the increasing number of NPAs. Investor, depositor, and stakeholder confidence also takes a hit if a financial institution has high NPAs.
Non-profitability due to NPA: Non-Performing Assets affect the bank's profit and increase its losses. Additionally, Banks are bound to provide extra provisions of 25-30% for NPAs, which reduces the bank's profits.
Management of liabilities: High non-performing assets could lead a bank to cut deposit interest rates, and advances are likely to have higher interest rates. The banking industry is affected by this challenging scenario.
Confidence of shareholders: Shareholders need to know that their money is secure. They also care about the growth of investment and market capitalisation.
How to Calculate NPAs via Gross NPA and Net NPA?
Gross NPA refers to the sum of all the unpaid loans accounted to a financial institution. It's calculated via: Gross NPA = (A1 + A2 + A3 ……………………. + An)/Gross Advances, where A1 stands for loans given to person number one.
Net NPA is the amount that's taken into account after provision amount has been deducted from the gross non-performing assets.
Net non-performing assets = Gross NPAs – Provisions.
Here's how provision coverage ratio is calculated:
Provision Coverage Ratio = Total provisions / Gross NPAs.
Also Read: Bike Loan EMI Calculator: How To Calculate two-wheeler EMI Online
Final Words
A high proportion of NPAs is a bad omen for banks. It impacts financial institution's revenue flow. Also, banks and NBFCs with staggering NPA numbers could come under RBI's radar. Hence, it's essential for financial institutions to come up with a tech-based customer check process that would help them reduce NPAs.
FAQs on Non-performing Assets
Q1. What typically occurs when a bank declares NPA?
Ans: When a bank loan defaults, the bank is fully authorised to seize the asset or property that was bought with the loan money. This business asset or property may be auctioned to pay off the outstanding debt.
Q2.
What is a favourable NPA ratio?
Ans: Although there's no fixed official "desirable" limit for NPAs, banks believe that bad loans that are less than 3% of total loans are manageable.
Q3. What steps do banks use to recover non-performing assets?
Ans: To pay off NPA debts, the banks use Lok Adalats. The NPA is resolved between defaulters and banks with the assistance of the Lok Adalats.
Q4.
Can an NPA account be reconfigured?
Ans: Yes, Accounts that are marked as NPAs can be reorganised. But the existing asset classification rules that regulate NPA reorganisation will remain there.
Short Code:
Before you go…
Disclaimer: Mutual Fund investments are subject to market risks, read all scheme-related documents carefully.
This article has been prepared on the basis of internal data, publicly available information and other sources believed to be reliable. The information contained in this article is for general purposes only and not a complete disclosure of every material fact. It should not be construed as investment advice to any party. The article does not warrant the completeness or accuracy of the information, and disclaims all liabilities, losses and damages arising out of the use of this information. Readers shall be fully liable/responsible for any decision taken on the basis of this article.