Loans for land purchase or plot loans are secured loans given for purchasing plots of land. Borrowers can use the money to buy plots through direct allotment in real estate projects and resale purchases in housing projects/societies. The plots should be non-agricultural, for residential purposes only and have approval from the requisite authority.
The following sections will cover everything you need to know about plot loans, including their features, benefits and eligibility criteria.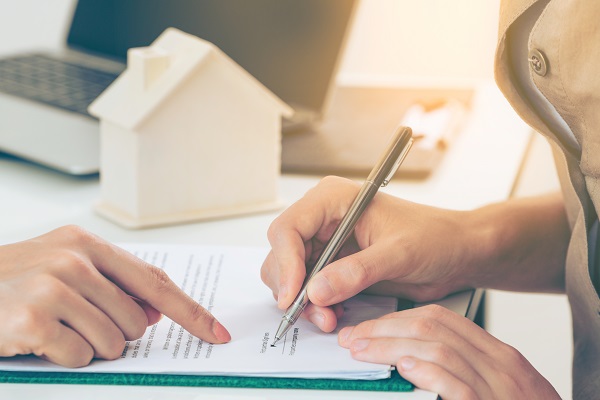 Types of Land/Plot Loans
Plot loan: These loans for plot purchase are available for purchasing a vacant residential plot or piece of land. For most financial institutions, the property needs to be within municipal limits. Land within a village or industrial area does not qualify for these loans.
Plot plus construction loan: This type of loan is used to finance purchasing a residential plot and constructing a house on it. The borrower needs to construct the property within a specified period; otherwise, some financial institutions may increase the interest rates.
Also Read: Home Loans For Women
Features of Plot loans
Limited to certain properties: Loans for land purchases are restricted to specific properties. It is also difficult to get these loans for commercial or agricultural land. The land should also be situated within municipal limits and have clear demarcation.
Slightly higher interest rates: Most financial institutions offer slightly higher interest rates for land purchase loans compared to home loans.
Lower LTV ratio: Loan-to-value (LTV) ratio in the case of secured loans is a percentage of the property's value that a financial institution can offer to the property buyer as financial assistance. Financial institutions usually offer 70-75% of the property cost for these loans.
Shorter loan tenure: Land loans have a relatively shorter tenure of around 15 years. This results in a relatively high EMI amount for loans for land purchases in comparison to that for home loans.
No prepayment penalty: For plot loans with floating interest rates, borrowers do not have to pay a prepayment penalty. This applies to individual borrowers, and financial institutions can levy prepayment penalties of around 2-4% for non-individual borrowers.
Eligibility Criteria for Plot Loans
The eligibility criteria for loans for land purchases vary from one financial institution to another. The following are some of the standard eligibility criteria for most financial institutions:
Age limit: 18 years to 70 years
Nationality: Indian resident
Employment: Salaried or self-employed applicant
Income: Must have a regular source of income
CIBIL score: 750 or above
Documents Required for Plot Loans
You may need the following documents to apply for a land purchase loan. Note that depending on the financial institutions, the requirements may vary slightly.
Proof of identity: Voter ID card, PAN card, passport, driving licence, Aadhaar card, etc.
Address proof: Utility bills (electricity, telephone, water bill, etc.), rent agreement, Aadhaar card, ration card, voter ID card, and more
Income documents for the salaried: Salary slips of the past 2 months, bank account statements of the last 3 months, employee ID card, Form 16 of the past 2 years
Income documents for the self-employed: Bank account statement of the past 6 months, last 2 years' ITR (income tax returns), past 2 years' financial statements, TDS certificate, etc.
Property documents: Title deed, sales deed, allotment letter, property tax receipt, copy of the approved plan for construction, etc.
Other documents: Certificate of qualification (for professionals such as doctors, CA, etc.) and proof of business existence for five years (for businessmen)
Differences between Home Loans and Plot Loans
The following table lists some of the important differences between home loans and plot loans:
| | | |
| --- | --- | --- |
| Parameters | Home Loans | Plot Loans |
| Purpose | For built houses, under-construction properties and for restoration/extension | Given only to purchase a plot of land |
| Property location | Anywhere | Municipal or corporation area |
| Maximum LTV | 90% of the property value | 75% of the land value |
| Interest Rates | Among the lowest rates | Slightly higher than that of home loans |
| Tenure | Up to 30 years | Up to 15 years |
| Tax benefits | Tax deductions under Section 80C and Section 24B and others | No such benefits are available |
A home loan provides funds for both constructing individual houses and purchasing a flat. Navi offers home loans of up to Rs. 10 crores with interest rates as low as 6.46% p.a. and a flexible tenure of up to 25 years. Download the Navi app to apply for a home loan.
Also Read: How To Compare Home Loans With Home Loan EMI Calculator?
How to Apply for a Plot Loan at Navi?
Follow the given steps to apply for a loan from Navi to purchase land:
Step 1: First, you will need to create an account on the Navi app. The mobile application is available for download on both Google Play Store and App Store.
Step 2: Select the 'Home Loan' option.
Step 3: Enter details of the property you want to purchase, including its location (city), type, full address, and if it is finalised.
Step 4: Enter your profile details such as PAN, full name, age, marital status and if there is a co-applicant. These basic details will let you check your home loan eligibility.
Step 5: You will need to allow the application to access your contacts, location data, etc.)
Step 6: Finally, you will receive the home loan offer as per the eligibility criteria.
Things to Consider before Getting a Loan for Plot Purchase
Make sure that the plot you are purchasing is not industrial or agricultural land, as most financial institutions offer plot loans for residential purposes only.
Compare interest rates from different lenders to find the most affordable plot loan.
Check the loan amount being offered against a plot of land.
Read through the terms and conditions to see if the financial institution charges a penalty for delaying construction.
Check the additional charges that come with the loan, including processing fees and prepayment charges.
Final Word
Owning a plot of land provides more freedom and flexibility to build a home as per your preference. A plot loan or loan for land purchase makes owning land more accessible due to increasing land prices. Before applying for a loan, make sure to compare interest rates, additional charges, tenures and eligibility criteria of different financial institutions.
Frequently Asked Questions
Q1. What are construction-linked composite loans? 
Ans: A composite loan is meant for purchasing a plot of land and constructing a house. An important feature of this type of plot loan is a time limit for constructing the house, typically ranging from 3 to 5 years, depending on the financial institution. 
Q2. What penalty is applicable for delaying construction on a plot plus a construction loan?
Ans: The penalties applicable on the non-commencement of construction vary from one financial institution to another. Usually, lenders increase the interest rate by around 2% if they do not start construction within 2-5 years of taking the loan.  
Q3. What are the different repayment options available for plot loans?
Ans: The following are the two ways to repay your loan:
Auto-debit option: For this, you have to issue standing instructions with a financial institution to automatically deduct the EMI amount. 
Post-dated cheques (PDCs): You can submit PDCs from a non-lender account to pay EMIs.
Q4. Are there any income tax benefits that come with a plot loan?
Ans: No, you can claim income tax deductions only when you construct a property and not for just buying a plot of land. You can claim tax benefits of up to Rs. 1.5 lakh on principal repayment under Section 80C and up to Rs. 2 lakh on interest repayment under Section 24(b).
Q 5. Is it possible to find a loan to purchase agricultural land?
Ans: Yes, but most financial institutions offer plot loans to finance the purchase of residential land. There are still some special loans offered for agricultural land. These are available only for specific demographics such as landless labourers and marginal farmers.
Before you go…