CIBIL score or credit score speaks volumes about your credit history. Having a clear idea about a good CIBIL score range could be beneficial if you want to apply for a loan in the near future. Because it has a considerable bearing on the fate of the loan application. Lenders use the CIBIL score as a parameter to assess the risk class of their potential borrowers.
Read on to know what is a good CIBIL score range and what to do if your credit score is not in that range.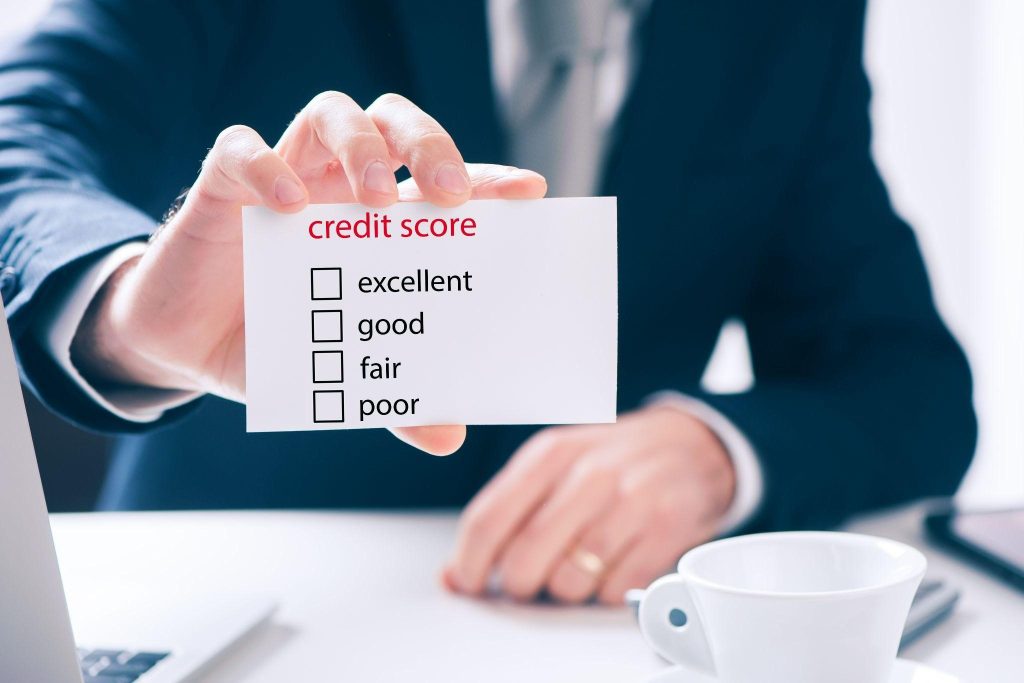 What is a CIBIL Score?
CIBIL score is a three-digit number, also known as 'credit score'. Financial institutions assess the creditworthiness of borrowers seeking financial aid using the CIBIL score. CIBIL is arguably the most popular of the four RBI-approved credit rating agencies. The credit bureau is run by TransUnion CIBIL, formerly known as Credit Information Bureau (India) Limited, and started providing credit bureau services in the country in 2004.
What is the CIBIL Score Range?
CIBIL score ranges from 300 to 900. The higher the CIBIL score, the higher the chances of your loan application getting processed. A low or poor CIBIL score could make it impossible to get a legally sanctioned loan from authorised sources.
What is a Good CIBIL Score Range for Loans?
In general, credit applications of borrowers with CIBIL scores in the range of 750-900 are hard to decline by lenders. Though in the case of secured loans, lenders tend to accept a slightly lower CIBIL score. This is because fast loans come with hypothecation of security, and lenders always have the option to realise their dues from selling the security pledged. Thus, the CIBIL score range for home loans is 650 and above.
Every financial institution has its risk assessment mechanism, and an excellent CIBIL score range might vary from lender to lender. While private lenders might be ready to extend loans to customers with lower CIBIL scores, several public sector undertakings allow them to lend to customers with CIBIL scores below 650.
Also Read: A Brief Introduction To CIBIL Score
How to Read the CIBIL Score Range for Loans?
A CIBIL report traces all your footprints in the financial system. It contains details like your personal profile, credit limits, outstanding balances, repayment history, dates when you availed of such facilities, etc.
The following table describes the various CIBIL score ranges considered by lenders.
| | |
| --- | --- |
| CIBIL Score | Creditworthiness |
| 300-600 | Poor |
| 600-649 | Doubtful |
| 650-700 | Satisfactory |
| 700-749 | Good |
| 750 and above | Excellent |
How CIBIL Score Ranges Affect Loan Applications?
Below 600: A CIBIL score below 600 is indicative of poor credit utilisation. It may also include potential borrowers having no financial history, i.e., customers who haven't yet availed of any credit facilities from any financial institution—neither loans nor credit cards. Defaults in paying credit card bills and EMIs are the root causes of such degraded CIBIL scores.
600-649: Lenders consider borrowers with credit scores between 600-649 as doubtful, and most lenders would not prefer extending credit facilities to such borrowers, and even if they do, they may charge high-interest rates.
650-700: A CIBIL score of 650-700 is considered satisfactory by lenders. Occasional late payments of EMIs or credit card bills and multiple credit inquiries in the past might have led to the fall in the CIBIL score. Lenders might still approve credit facilities, but borrowers may be subject to pay slightly higher interest rates.
700-749: Such borrowers are considered low-risk by lenders. 700-749 is a good CIBIL score range, which suggests a regular repayment history with no defaults. Most lenders would be willing to lend to such borrowers; however, the borrowers might not get the best interest rates.
750 and above: Financial institutions readily extend credit facilities if you have a CIBIL score above 750. 750-900 is the best CIBIL score range, and such borrowers are perceived to carry the lowest risk of default. A borrower with a CIBIL score above 750 is said to have excellent creditworthiness. You will get the best interest rates, longer repayment tenures, fast approvals, and favourable terms if your CIBIL score is above 750.
In case your CIBIL score is below 600, there are ways to improve it. Check out the next section.
Also Read: CIBIL Score Calculator And How To Check CIBIL Score Online
How to Improve your CIBIL Score?
Your financial actions related to any credit facilities you enjoy affect your credit score. It's not that once degraded; you cannot improve the CIBIL score. Following are the factors triggering changes to your CIBIL score:
Repayment history
It records how punctual you are in paying your monthly EMI and credit card bills. Every late payment impacts your CIBIL score. Thus make sure to pay your EMI and credit card bills on time. If you cannot make the full payment, try to make the minimum.
The utilisation of credit limits
High utilisation of credit limits is a red flag for lenders. Your credit limit is calculated based on your net worth and several other factors. The utilisation of more than 30% of the sanctioned credit limits regularly suggests the borrower is not efficiently managing finances and may be construed as risky. It's good to remember to keep your credit utilisation below 30%.
Refrain from closing your old accounts
CIBIL score considers the duration for which borrowers enjoy credit facilities. Closing old accounts even when not in use would bring down your CIBIL score; thus, keep your old accounts running if you want to improve your CIBIL score.
Multiple credit inquiries
Making multiple credit inquiries or getting many loans with multiple lenders might work against you. Since the borrower has made numerous credit applications, the lenders consider such borrowers desperate for money.
Tip: Using your credit card to pay your regular expenses such as phone bills, utility bills like electricity charges or water bills, your DTH connection or broadband internet connection bills etc., can help you build a positive credit history over time. This can improve your CIBIL score. But also make sure to repay your credit card bill on a timely basis.
Alternatively, a small personal loan can be availed, provided your CIBIL score falls in the CIBIL score range for a personal loan. You must pay such a personal loan back within the stipulated time frame. Within some time, your CIBIL score may be seen as knocking on the doors of the good CIBIL score range.
Final Word
A good CIBIL score range is between 700 – 750 and above. Clearly, it is a deciding factor for lenders about the borrower's creditworthiness. Which, in turn, determines whether a loan could be provided. Therefore, it is best to be prudent with your financial practices. Don't commit irrational acts that might reduce your creditworthiness. Doing so will prevent you from availing of a loan when you actually need it.

On the flip side, maintaining a healthy CIBIL score has numerous perks. Your loan applications are processed swiftly, and you get the best interest rates, you get the benefit of extended tenure of repayment, etc. For instance, a borrower with a good credit score can instantly avail of a personal loan. Navi offers personal loans starting at a mere 9.9%. You just need to complete the paperless KYC process, and you can get the instant loan directly into your bank account. Download the Navi app now!
FAQs on CIBIL Score Range
Q1. Why is the CIBIL score important for getting my loan application approved?
Ans: CIBIL score is the first impression of the borrower for lenders. The lenders entertain only those loan applications having a good CIBIL score and turn down all others with poor CIBIL scores. CIBIL score is a record of your credit history; regardless of how financially sound you are, your application won't be processed if your CIBIL score is poor.
Q2. How do I know my CIBIL score is good?
Ans: Lenders consider a CIBIL score above 700 good when evaluating credit applications. Thus if your CIBIL score is above 700, you will likely be granted credit facilities.
Q3. Is it possible to improve your CIBIL score:
Ans: Yes, your CIBIL score can be improved. To increase your credit score, make sure you pay all your EMI's and credit card bills in full and on time. Keep credit utilisations to a minimum (preferably below 30%), refrain from making frequent credit inquiries and keep a balanced mix of secured and unsecured loans. 

Q4. What does it mean to have a CIBIL score as "NA" or "NH"?
Ans: Customers with no previous credit exposure have a CIBIL score of "NA" or "NH." It's not bad if your CIBIL score comes out as  "NA" or "NH, and it is just an indicator of no credit history, and lenders usually don't consider this a red flag, so you can still get a loan even if your CIBIL score comes out as  "NA" or "NH."
Q5. Is it free to check my CIBIL score?
Ans: Yes, CIBIL provides all users with one free CIBIL report per year. However, for any subsequent CIBIL inquiries that you make, you'll need to buy a subscription plan. It's advisable not to make multiple CIBIL inquiries as it degrades your CIBIL score.
Before you go…
Looking for instant 🚀 personal loans 24*7 anywhere, anytime? Get personal loans up to ₹20 lakh starting at 9.9% p.a. Install the Navi app now!
Disclaimer: This article has been prepared on the basis of internal data, publicly available information and other sources believed to be reliable. The information contained in this article is for general purposes only and not a complete disclosure of every material fact. It should not be construed as investment advice to any party. The article does not warrant the completeness or accuracy of the information, and disclaims all liabilities, losses and damages arising out of the use of this information. Readers shall be fully liable/responsible for any decision taken on the basis of this article.