Personal Finance is all about meeting your financial goals keeping in mind your expenses, savings and investments. It can be a short-term financial need, a retirement plan or saving for any unforeseen circumstance. It is absolutely necessary to learn to utilize your finance wisely through financial strategies like budgeting, spending and savings. The whole concept of personal finance revolves around planning your finances today for a better tomorrow.
Read more to take control over your personal finance from budgeting to planning!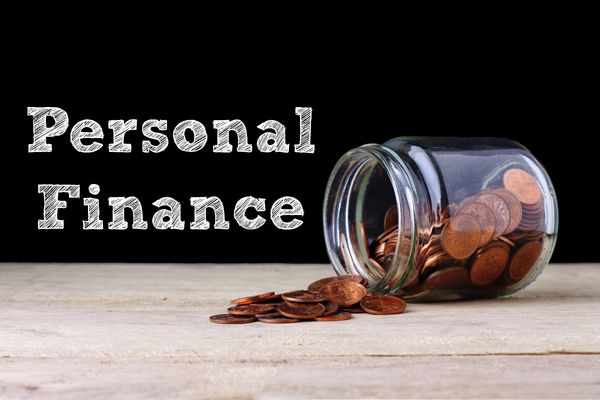 What is Personal Finance?
However much you earn, you must want to make the most out of your hard-earned money. To do so, you need to manage your finances wisely. Personal finance covers a whole lot of terms essential to an individual's financial management such as income, investment, savings, budgeting, taxes and retirement plans.
Why is Personal Finance Important?
We all want some freedom with our earnings while taking on financial responsibilities as well. But personal freedom and personal finance go hand in hand. If the question is about how important personal finance is, then it should work as a reminder that you need to look after your finances better than you are currently doing. Managing personal finances include various aspects such as savings, investment, insurance, taxes, loans and retirement. Personal finance is important for both long-term and short-term financial planning.
Areas of Personal Finance
There are five important areas of personal finance that you need to take care of. These areas are:
Income: It is the first and basic step in personal finance management, without which the other areas won't exist. Sources of income depend on the type of employment of an individual: it can be salary, profits, wages, pension and dividends. How you manage these determines the whole process of financial management.
Saving: Savings is the most crucial aspect of personal finance management. Savings is, not necessarily always the excess after spending but sometimes adjustment too. Savings or investment is mostly made keeping in mind the long-term investment goals, but it is sure to be helpful for emergencies as well. Savings can be done in different methods, out of which banks and mutual funds are the most preferred.
Investing: Investing and saving are interchangeable terms. But the main difference between savings and investment is the risk taken. While savings allow you to get lower returns with the minimal risk taken, the investment provides you with higher returns and risk as well. Investment is a part of your savings.
Spending: Expenditure depends on your responsibilities and financial freedom. But it should always be done wisely so that the monetary balance is maintained. The major areas of expenses include rent, taxes, food, entertainment or recreational activities and loans or mortgages.
Protection: Financial protection is also a part of your savings or investment. It ensures that you and your dependent ones make it through the hard times and unforeseen circumstances without much difficulty. Some of the common protection plans include health insurance, life insurance and mortgages.
Also Read: Personal Finance Calendar 2022: Best Financial Habits To Look Forward To This Year
Principles of Personal Finance
Following the basic 12 principles will lead you to successfully manage your personal finances.
Know your take-home pay: Before you start spending or planning for investment, know how much exactly is going to be your net pay. It will be available to you for spending after all the deductions made from your salary.
Pay yourself first: Before you pay your checks, keep aside some of your earnings for unexpected situations and emergencies.
Start saving younger: The interest paid on your savings depend on your savings tenure. The more time you keep investing, the higher will be the return.
Analyse interest rates: You should check with the financial institutions and compare the interest rates between them to earn more interest while paying less for your debt.
High returns equal to high risk: Different investment strategies are available in the market, and some might seem more suitable to you than others. But you should always invest according to your risk appetite. Higher returns will always involve higher risk.
Don't borrow what you can't pay back: This is one of the crucial aspects of managing your personal finance. Be a responsible borrower and cut your coat according to your cloth. This will also improve your credit score.
Keep in mind the Rule of 72: The rule implies that to know how many years it will take for your savings to double, divide 72 by the rate of interest.
Don't expect something for nothing: You should always remember that nothing comes for free and beware of such promises. There is no return without investment.
Budget your income: Creating a yearly budget considering all the expected and ensured expenses will make it easier for you to successfully achieve your financial goals.
Maintain your credit record: Credit scores against every individual are recorded by credit bureaus. A negative credit score will affect your loan eligibility in future.
Stay insured: Insurance should be the top priority among investments. It is always advisable to stay prepared beforehand.
Plan your financial goals: Map both your long-term and short-term financial goals and make realistic plans to achieve them.
Also Read: Top 5 Personal Finance Trends In India To Watch Out For In 2022
Personal Finance Strategies
Following are some of the strategies which will help you manage your personal finances better.
Credit cards might seem like an alluring option, but don't make it a habit. Paying with cash will prove to be more fruitful in the future, even though it might have some constraints at times.
Make a budget according to the earnings and realistic plans to achieve it.
Always save for emergencies and unforeseen circumstances. Ideally, three to six months of your income should be kept aside for such circumstances.
Keep an eye on your credit card and loans. Maintaining a good credit score will ensure easy sanctioning of loans in future.
Avoid late payment of taxes. Timely payment of taxes will enable you to take advantage of various tax deductions and exemptions, which is a legal method of saving money.
Apart from emergencies and insurances, be sure to make long-term plans for the future, such as retirement plans.
Final Word
From a very young age, we are taught how to earn. As we start earning, it is equally important to learn what to do with the wealth earned. Otherwise, it will prove to be of no benefit. Personal Finance revolves around planning your finances today so you can have a better tomorrow.
FAQs on Personal Finance
Q1. How does the 30-day rule work?
Ans: The 30-day rule is for impulsive buyers. While making a decision about some big purchase, it is advised that you wait for 30 days and see if you still need to go ahead with the decision. Following this rule helps the impulsive buyer not to overspend.
Q2. What do you understand by embezzlement?
Ans: Embezzlement is the term that refers to a white-collar crime in which an individual does fraud or inappropriately uses a fund entrusted to them. The most common form of embezzlement is cash skimming done by the cashiers.
Q3. What is the role of IRADA?
Ans: IRADA, or the Indian Regulatory and Development Authority, is the autonomous body responsible for managing the insurance industry in India, under which comes both the life insurance and general insurance companies.
Q4. What is mortgage protection insurance?
Ans: Mortgage protection ensures that the mortgage payments are made in case of the sudden demise of the borrower and that the burden doesn't fall on the family members or the dependants.
Q5. How different are dividends and profit?
Ans: The basic difference between dividends and profit is that dividends are parts of the profit. When a company earns a profit, it shares the profit earned among the shareholders as dividends.
Before you go…
Looking for instant 🚀 personal loans 24*7 anywhere, anytime? Get personal loans up to ₹20 lakh starting at 9.9% p.a. Install the Navi app now!
Disclaimer: This article has been prepared on the basis of internal data, publicly available information and other sources believed to be reliable. The information contained in this article is for general purposes only and not a complete disclosure of every material fact. It should not be construed as investment advice to any party. The article does not warrant the completeness or accuracy of the information, and disclaims all liabilities, losses and damages arising out of the use of this information. Readers shall be fully liable/responsible for any decision taken on the basis of this article.