Looks like United Payments Interface(UPI) isn't the only trend which is picking up in India's financial ecosystem. India is showing a vibrant behaviour in its economic journey, and as a result there are many personal finance products which are relatively new, but are slowly penetrating in the country's financial nature.
Discount brokers and the digital literacy of the millennial population has played a big role in actively engaging millennials with finance and economy, which is perhaps more than anytime before.
In fact, the digital savviness of millennials will be the backbone for almost all the new personal finance trends out there, few of which we would be talking about here below.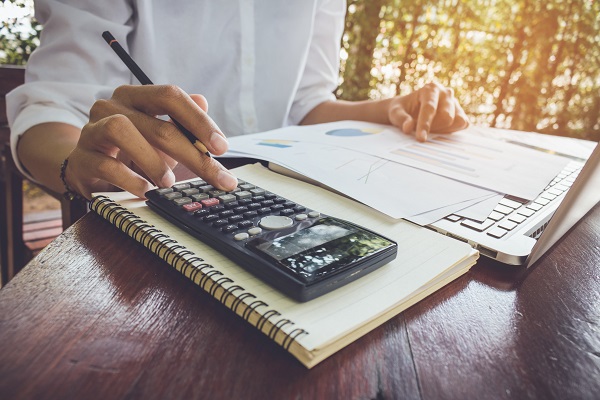 BNPL:  The new word for 'udhaar/उधार'
Buy Now Pay Later (BNPL) is an emerging and new trend of the formal Indian economy. Informally, it has been present since ages in our local Kirana shops.
Today there are BNPL platforms, which could pay on your behalf on e-commerce websites, with you paying them back in EMI installments of 1-2 months or more.
The borrower may or may not be charged an interest on the amount he/she borrowed from the BNPL service provider.
Not just online, but today we also have BNPL cards. These cards work more or less like a credit card only. Although they have small differences like no requirement of credit history or a good bank balance. They are specially made by keeping in mind the nature of millennials.
ETFs: In simple words 'tradable mutual funds'
Exchange traded funds(ETFs) are a type of investment fund similar to a mutual fund, where one could directly trade its units in the open market, as they could do with stocks.
In comparison to Nov-20, this personal finance tool saw a growth of 58% in Nov-21.
Many ETFs available out there are the same as some index based mutual funds. ETFs carry a lot less expense ratio than even direct index mutual funds, which gives them an advantage over mutual funds for doing a lump-sum investment.
But unlike in the case of mutual funds, one needs to have a DEMAT account to directly invest in ETFs.
Neobank: Changing the banking landscape
Digital banking is not new to us, but 100% digital banks may be. Neobanks are new age banking institutions, who solely exist digitally. They don't have any physical branches, ATMs or point of services. Their mobile or web-app is the only point of contact between the user and the bank.
Neobank's main focus is to make banking as easy as possible, and they are leveraging technology for the same. Their services are mainly directed for tech-friendly users who want to have a seamless banking journey, where the bank helps them with not just banking, but simultaneous financial management as well.
Cryptocurrency, the raging industry
One of the most talked about and debated financial product in the world. Due to the craze around cryptocurrencies like Bitcoin, Dogecoin, Solana etc, Central Banks across the globe are mulling over how and what to do with this ongoing phenomenon.
The frenzy around cryptocurrencies has shown to be generating and depleting 'nuts!' amount of wealth, where a fall or rise of even 100% in a single day is 'more than' possible.
One of the riskiest asset class to include in your portfolio, but is very popular these days, especially amongst millennials.
P2P lending, decentralized credit system
P2P means peer-to-peer. Hence P2P lending means a lend-borrow relationship between you, and someone like you. Ramesh directly borrowing from Suresh and vice versa.
Just like BNPL, P2P has been in the informal economy since ages, but it's rise in the formal economy has almost 'just' begun to be realised by the masses.
People investing in P2P are looking for good gains, as these instruments usually carry interest rates on par with Personal Loans, because of it being an unsecured debt.
If the angle of huge interest rates is removed, then P2P lending has the potential to serve a huge section of the financially underserved population of India, who find it very hard to gain access to formal credit.
We don't know what's in store for us in 2022, but one thing's for sure – with tremendous advancement in fintech, personal finance is going to see a massive upheaval in this year.
Before you go…
Looking for instant 🚀 personal loans 24*7 anywhere, anytime? Install the Navi app now!
Or, maybe you're looking to buy that house you've been eyeing 🏠 and you need a loan of up to Rs. 5 crore. Install the Navi app now and get your instant in-principle approval right away! Interest rates starting at 6.46% p.a.
How about an affordable health insurance policy 👨‍⚕️ starting at a monthly premium of just Rs. 241? Install the Navi app and get your policy under 2 minutes
Instead, want to put your savings into action and kick-start your investment journey 💸 But don't have time to do research. Invest now with Navi Nifty 50 Index Fund, sit back, and earn from the top 50 companies.
Mutual Fund investments are subject to market risks, read all scheme-related documents carefully.