The Government of India introduced a new tax regime in FY 2020 – 2021. Under the new tax regimes, the tax rates were significantly reduced. However, for many individuals, the old tax regime is more beneficial. If you want to know which tax regime you should opt for, you must know the key points of the old vs new tax regime.
This article lists out the key differences between the old and new tax regimes, compares the pros and cons, shows how tax is calculated according to the two tax regimes and finally, helps you choose the one that's most suitable for you. Read on!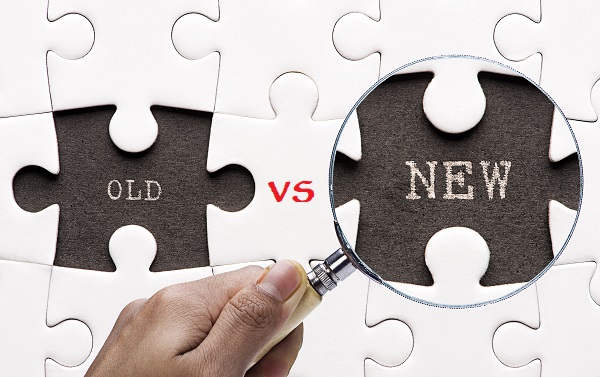 Old vs New Tax Regime – The Key Differences
Under the old regime, taxpayers falling under the income bracket of Rs. 5 lakh – Rs. 10 lakh had to pay 20% tax. As per the new regime, such individuals will now be taxed at half the rate, i.e., 10%. In addition, those individuals with an annual income of Rs. 7.5 lakh – Rs. 10 lakh will be taxed at 15%.
| | | |
| --- | --- | --- |
| Income Tax Slab | New Regime | Old Regime |
| Up to Rs. 2.5 lakh | Nil | Nil |
| Rs. 2.5 lakh to Rs. 5 lakh | 5% | 5% |
| Rs. 5 lakh to Rs. 7.5 lakh | 10% | 20% |
| Rs. 7.5 lakh to Rs. 10 lakh | 15% | 20% |
| Rs. 10 lakh to Rs. 12.5 lakh | 20% | 30% |
| Rs. 12.5 lakh to Rs. 15 lakh | 25% | 30% |
| More than Rs. 15 lakh | 30% | 30% |
This table shows the applicable tax rates for individuals aged 60 years or less and HUFs (Hindu Undivided Families). For senior citizens falling between the age group of 60 and 80 years, there is a basic tax exemption of Rs. 3 lakh. Moreover, for super senior citizens over the age of 80, the basic exemption is Rs. 5 lakh.
Therefore, the applicable tax rate for senior citizens and super senior citizens is nil for annual incomes of Rs. 3 lakh and Rs. 5 lakh, respectively.
Also Read: Income Tax Slabs In India For FY 2022-23: New Tax Regime Vs Old Tax Regime
Old vs New Tax Regime – Pros and Cons
Tax Regime
Pros
Cons
Old
Helps to build the habit of savings
Investments become a source of passive income
Helps balance inflation through investment
The Lock-in period clashes with liquidity
Less disposable income and options of tax-saving investments
Hassle at the time of claiming deductions
New
Reduced compliances and tax rate
More disposable income and liquidity
Increased flexibility in making an objective-based income portfolio
Tax deductions are not available
Reduced flexibility while opting for the new regime for the businessmen
Absence of a mechanism to build a savings habit
Surcharges and Cess for Income Tax
The applicable tax for individuals is further increased by surcharge and a 4% health and education cess, as mentioned below:
| | |
| --- | --- |
| Income | Surcharge Rate as % of Tax Rate |
| Less than Rs. 50 lakh | 0% |
| Rs. 50 lakh to Rs. 1 crore | 10% |
| Rs. 1 crore to Rs. 2 crore | 15% |
| Rs. 2 crores to Rs. 5 crore | 25% |
| More than Rs. 5 crore | 37% |
An additional health and education cess is levied at a 4% rate over the total payable tax and surcharge.
Tax Deductions or Exemptions Not Applicable under the New Tax Regime
A few tax deductions/exemptions are now allowed in the new tax regime. Find them below:
Rs. 50,000 standard deductions for salaried individuals
Travel allowance and house rent allowance
Deductions on interest from deposits on savings accounts as under Section 80TTA/TTB
Professional tax and entertainment allowance deduction for government employees
Exemptions under Section 10 (14)
Tax deduction on the interest component of home loan for vacant or self-occupied property, as mentioned under Section 24
Tax deduction of Rs. 15,000 for family pension, as under Section 57 Clause (ii a)
Deduction of tax under Income Tax Act's Chapter VI-A, including Section 80C, 80D and 80G, etc.
Also Read: Income Tax Deductions Under Section 80C To 80U
Note that you can still claim tax deduction under the new regime under Section 80CCD subsection 2. This section provides deductions for Individuals against any contributions made towards NPS. However, if your annual contribution towards EPF and NPS is more than Rs. 7.5 lakh, you will be eligible for taxation.
Tax Deductions or Exemptions Retained under the New Tax Regime
While introducing this tax regime, India's finance minister was inclined toward removing most tax benefits and bringing down the tax rates to ease out tax compliances. However, several tax benefits are still available under the new tax regime. Find them below:
Tax rebate of up to Rs. 12,500 under Section 87A, if the taxable income of the taxpayer is not more than Rs. 5 lakh.
Transport allowance for a person with a disability or a disabled employee travelling between residence and office.
Conveyance allowance for expenditure related to office duties
Allowance provided to cover the cost of transfers
Gifts provided by an employer of less than Rs. 5,000
Which One Should You Choose – Old or New Tax Regime?
All taxpayers have one question in their minds – which tax regime to choose? To start with, only a salaried taxpayer can choose between the old or new tax regime. Self-employed taxpayers have to choose the new regime while filing for a return on income tax. The basic difference between the two regimes is one has a lower rate of taxes while the other provides major exemptions and deductions which significantly reduce the taxable income. So, it is best to calculate tax in both regimes and see which regime provides better benefits.
Final Word
The Government of India has taken several measures to implement a simpler tax regime in the country. To ensure that you are making the correct decisions, a complete understanding of the old vs new tax regime is paramount. Depending on your yearly earnings, TDS and tax-saving instruments, choose either the old or new tax regime that's most beneficial for you.
FAQs on New vs Old Tax Regime
Q1. Old vs new tax regime- which is better?
Ans: The applicable deductions and income quantum differ from individual to individual. So, taxpayers should calculate their liability under both these tax regimes by themselves. Upon a thorough comparison, they might arrive at a regime that best suits them.
Q2. Can I switch from the new tax regime to the old tax regime?
Ans: As per protocol, you need to inform your employer about the tax regime you decide to go with at the beginning of the financial year. However, if you wish to switch to the old tax regime in the middle of a financial year, you can do so while filing your income tax returns. Note that you cannot shift to another tax regime before filing ITR.
Q3. Are there any rules for switching between old and new tax regimes?
Ans: Yes, as per the Finance Bill of 2020, pensioners and individuals with no business income are eligible to switch between tax regimes every assessment year, depending upon their financial condition. 
However, individuals who have business income, including freelancers, have the option to opt for the old regime only once in their life if they had chosen the new tax regime during the current assessment year.
Q4. Can I claim an HRA exemption in the new tax regime?
Ans: House Rent Allowance (HRA) is a part of your salary. However, it is not fully taxable as your salary. After certain considerations, HRA is exempted from tax under Section 10 (13A) of the Income Tax Act. However, if you choose the new tax regime, you will not be able to claim an exemption of tax on HRA.
Q5. Can LTA help me save tax in the new tax regime?
Ans: Leave Travel Allowance (LTA) is provided to an employee by the employer granting leave to employees while bearing their travel expenses. Employees can get an LTA tax exemption under Section 10 (5) of the Income Tax Act. However, under the new tax regime, this exemption is waived.
Q6. Do I need to file returns if my income is below the taxable limit?
Ans: Yes, you need to file returns even if your income is below the taxable limit and your tax liability is zero.
Q7. Which body decides the tax slabs?
Ans: The Central Government decides the tax slab rate and announces it in the annual budget. 
Before you go…
Disclaimer: Mutual Fund investments are subject to market risks, read all scheme-related documents carefully.
This article has been prepared on the basis of internal data, publicly available information and other sources believed to be reliable. The information contained in this article is for general purposes only and not a complete disclosure of every material fact. It should not be construed as investment advice to any party. The article does not warrant the completeness or accuracy of the information, and disclaims all liabilities, losses and damages arising out of the use of this information. Readers shall be fully liable/responsible for any decision taken on the basis of this article.