National Automated Clearing House (NACH) is a platform created by the National Payments Corporation of India (NPCI) to facilitate fund clearing. NACH Credit and NACH Debit provide interbank high volume, high or low-value credit/debit bulk transactions that are recurring/repetitive in nature ─ through the electronic NPCI service.
Mr. Agarwal has applied for a health insurance policy and has registered for this NACH service as well. Now, his premiums automatically get paid from his bank account without him having to track it. Continue reading to know more about NACH!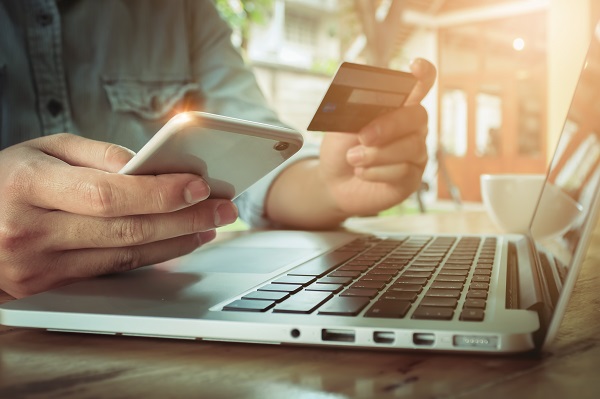 Features and Benefits of NACH in Banking!
NACH mandate is not only beneficial for the consumers but also for the banks and organisations. Let's take a look at the advantages.
For customers
The procedure is secure and safe.
You can validate your transfer request through NACH with net banking credentials.
It is a user-friendly facility with prompt cancellation and easy access.
You need not remember the recurring payment dates as the funds are automatically debited.
It saves time since the transactions are settled within a day.
The automated procedure manages the recurring payments smoothly.
For banks
There is no possibility of late payments.
Chances of theft and fraud are significantly minimised.
The online transactions ensure effective management.
There's no cost of invoicing.
Since the service doesn't require cheque clearing, it is less complex.
Due to swift payment approvals, the banks can improve customer relationships.
For organisations
The easy bill settlements bring forth higher consumer satisfaction.
It is time-saving for an organisation since a large number of beneficiaries receive money quickly owing to minimal approval time.
This online mandate doesn't involve clearing huge volumes of cheques.
Also Read: 5 Best Ways To Quickly Repay Your Personal loans
Types of NACH in Banking
NACH banking consists of two variants – NACH Credit and NACH Debit. Let's understand them!
NACH Credit
NACH Credit refers to an electronic payment facility that an institution uses to provide credits to a huge pool of beneficiaries in their registered bank accounts for paying pension, salary, interest, dividends, and more. It raises only a single debit to the user institution's bank account (corporate enrolled for NACH facility). 
NACH Debit
NACH Debit enables a corporation to collect insurance premiums, investments in mutual funds, EMI payments, tax/cess, water/electricity/telephone bills. A user institution receives these repetitive or periodic payments from a large pool of consumers.
Also Read: How Does GST On Personal Loans Work?
Know the Difference Between NACH and ECS
RBI has introduced the Electronic Clearing Service (ECS) mandate to facilitate periodic payments. It enables electronic debit and credit transactions at regular intervals from your account. Though you may think that it is similar to the NACH mandate, there are some significant differences between them.
| | |
| --- | --- |
| ECS | NACH |
| ECS is a manual procedure and takes time for transaction settlement. | NACH is a web-based and automated procedure. |
| It has no committed dispute management system. | It has a committed dispute management system. |
| Payment settlement may take up to four days. | Payment settlement takes place within a day. |
| The registration procedure may take between 25 and 30 days.  | Registration confirmation comes by the day end. |
| It has a high probability of rejection and involves lengthy paperwork. | It involves a convenient application procedure and minimum paperwork. |
| This process doesn't give a reference number. | You will receive a UMRN (Unique Mandate Reference Number) for future references. |
Final Word
NACH in banking offers timely payment of funds for the consumers and user institutions. Besides, it is less dependent on paper transactions, cheques and manual intervention. All organisations authorised under the RBI criteria can choose to utilise NACH Credit for sending substantial amounts to multiple recipients.  
Frequently Asked Questions
Q1. How can a corporate avail of NACH services?
Ans: A corporate will have to register with NPCI to opt for NACH services. It will obtain a Utility Code (Unique Identification Code) for NACH facilities via the sponsor bank. A sponsor bank is a bank that initiates or lodges the transaction files for the distribution and collection of funds on behalf of a registered corporation.   
Q2. What does a mandate mean?
Ans: A one-time registration procedure is known as a mandate. It is the permission given to your bank for debiting your account up to a fixed limit or with a specific amount. It is in accordance with the frequency you provided in the mandate form. 
Q3. How does UMRN work?
Ans: UMRN (Unique Mandate Reference Number) is allocated to every new mandate under NACH Debit. The system automatically generates it during the creation of the mandate. UMRN is required for all transactions, even at the time of mandate cancellation and amendment.
Q4. What is a NACH charge?
Ans: NACH transactions involve specific mandate charges. A destination bank, as well as a sponsor bank, will have to pay processing fees for e-mandates (online procedure). Further, a penalty charge is applicable for a destination bank in case the mandate is not processed within 10 business days.
Q5. How to change NACH details?
Ans: If you are registered with NACH, you can alter your details after filling in the mandate form and choosing the 'Modify' option. Similarly, you can cancel your NACH registration by filling in the same form and selecting the 'Cancel' option.
Before you go…