No end-use restrictions and instant disbursal are two primary reasons why personal loan has always been popular among borrowers. The personal loan segment has grown exponentially over the last few years, and individuals' inclination toward small-ticket loans has increased with that.
Availing of a ₹50,000 personal loan is a straightforward process now. With Navi, you can apply for instant personal loans of up to ₹20 lakh via a paperless application procedure.
Keep reading to know the benefits of personal loans and how you can apply for this type of financial assistance.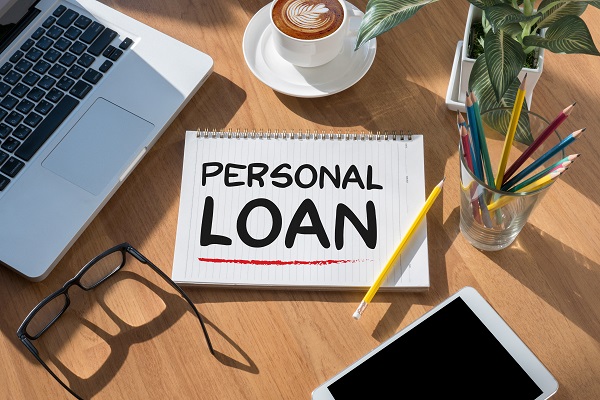 Benefits and Features of Navi Personal Loan
Other than rapid disbursal, here is a list of other benefits that a personal loan at Navi comes with:
Flexible repayment terms – This particular type of credit provides the convenience of choosing a repayment tenure of 12-60 months. This way, the monthly instalment amount inevitably becomes affordable and easy for borrowers to manage.
No collateral requirement –Since a personal loan is an unsecured loan, you do not have to pledge your asset as collateral to obtain a sizable amount. Financial institutions provide access to substantial funds instantly to help borrowers meet urgent cash requirements. Apart from these, owing to the no end-use restrictions feature, one can utilise the loan amount to meet all types of financial requirements. Certain customised plans are also available for such instant personal loans of ₹50,000.
₹50,000 Personal Loan Eligibility Criteria
Here is a tabular representation of the basic eligibility criteria you have to meet to be able to avail ₹50,000 loan instantly:
Also read: Apply for Personal Loan for Self-Employed
For salaried individuals
| | |
| --- | --- |
| Factors | Requirements |
| Age limit | Between 18 years and 60 years |
| Work experience (total) | Min. 1 year |
| Employment stability | Should work at a reputed organisation and have an association with the current company for at least 6 months |
| Credit score | 750 or more than that |
For self-employed individuals
| | |
| --- | --- |
| Factors | Requirements |
| Age limit | Between 21 years and 65 years |
| Business turnover | A minimum of ₹15 lakh |
| Prior relationship with the financier | At least 6 months, if stated by the lender |
| Profit after deduction of tax | At least ₹2 lakh |
| CIBIL score | 750 or above |
Note that all these requirements may vary from one lender to another. Some of these parameters might not be mandatory. However, it is better to pay heed to the criteria for prompt approval. Remember, while planning to avail a ₹50,000 personal loan from Navi, you need to make sure that your credit profile is decent enough to help you get such unsecured loans instantly. For this, it is necessary to have a good repayment track record as well.
Documents You Need to Apply for Personal Loans
Apart from meeting the eligibility criteria, applicants need to make sure the necessary documents are ready with them before applying. Since a personal loan is an unsecured loan, the verification of certain documents is extremely important even if you are availing of an instant loan of up to ₹50,000.
Here is a list of documents that you need to keep with you when applying for a personal loan:
Identity proof (driving licence/Aadhaar card/voter ID card, etc.)
Bank statements (last 6 months)
Salary slips (last 3 months)
Address proof (passport/driving licence/ration card/gas or electricity bill, etc.)
ITR or Form 16
Proof of business vintage (registration certificate, GST number, etc.)
Profit and loss account and balance sheet along with income computation of the past 2 years
Clearance certificate or IT assessment
TDS certificate, IT challans or Form 26AS
How to Get a Personal Loan of up to ₹20 Lakh at Navi?
If you are looking for an instant personal loan and planning to obtain it from Navi, here are the steps that you will have to follow:
Step 1: Open the Navi app after downloading it from Play Store or App Store.
Step 2: You will be able to see all the available credit facilities. Choose a personal loan from there.
Step 3: After selecting it, you need to enter the loan amount and the repayment tenure.
Step 4: Next step involves verifying your KYC information using PAN and Aadhaar card. Make sure to provide accurate information and attach relevant documents.
Step 5: Once the verification part is done, you will receive the funds in your bank account instantly.
If you are looking for an urgent loan of ₹50,000, the process will not take that much time, especially if you have all the necessary documents with you. Note that even if you are obtaining such a small amount, it is crucial for you to assess your monthly instalment obligations before making a commitment.
It often becomes difficult to bear other financial liabilities along with personal loan EMIs. Therefore, always use an EMI calculator to evaluate the exact monthly instalment amount and check whether you will be able to pay that on time every month. You can use Navi's EMI calculator and enter the necessary inputs to calculate it instantly.
Also read: 9 Different Types Of Loans In India
Final Word
Now that you know how to qualify and apply for a ₹50,000 personal loan, make sure you consider other important factors as well. These factors can include selecting the most suitable lender and determining exactly how much amount you require.
Frequently Asked Questions
Q1. How can I repay my personal loan?
Ans: You can repay a personal loan by paying equated monthly instalments or EMIs, either via post-dated checks or your bank's ECS facility. Keep in mind that you need to repay the entire amount within a predetermined tenure. 
Q2. How can you improve your credit score?
Ans: The easiest way to improve one's credit score is to repay all existing dues on time. On the other hand, if a borrower delays his/her EMI payments, his/her credit score will drop over time. Before availing of a personal loan, make sure that your credit score is 750 or above. 
Q3. How does a borrower's fixed obligation to income ratio affect personal loan eligibility?
Ans: Fixed obligation to income ratio refers to one's debt to earnings proportion. Ideally, your FOIR should be between 40% and 50%. This indicates that you can avail a fresh loan and repay the same while fulfilling other financial obligations. 
Q4. What is a part prepayment of a personal loan?
Ans: The part prepayment is the practice of paying a part of your outstanding loan balance before time. Doing so reduces your loan's principal outstanding, which lowers the total interest cost on credit. Remember to check if your lender is charging a fee for part payment. 
Q5. What do you need to know about the amortisation schedule before availing of a personal loan?
Ans: An amortisation schedule is a breakdown of a borrower's EMI into principal and interest components. Studying this schedule will help you understand how the principal component changes with each month's EMIs just as the interest component does.
Before you go…