Financial emergencies could come at any time knocking at your door. To tackle such situations, you may require urgent need of funds. And that's where a personal loan could help you. Thanks to modern technology, now you can apply for personal loans ranging from Rs.20,000 to Rs.20 lakh or more. From paying medical bills to clearing existing debts, a personal loan could help you in multiple ways. In this blog, we will discuss how to apply for Rs.20,000 personal loan.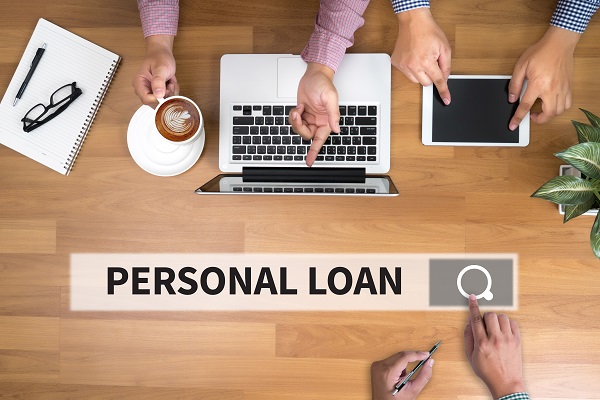 Features and Benefits Of Rs.20,000 Personal Loan
Rs. 20,000 personal loan is a convenient and smart option during financial emergencies. Borrowers can get the following benefits:
You could get Rs.20,000 personal loan approved in minutes once you meet the eligibility criteria. The lender would check your eligibility before approving. And considering the small amount, it shouldn't be too difficult to get Rs.20,000 loan approved.
Pro tip: Keep your Aadhaar and PAN card handy to experience a hassle-free application process.
Flexible Repayment Options
If you have taken a personal loan of Rs.20,000, you need to repay it in EMIs or equated monthly instalments. The good part is that you can choose the repayment tenure based on your convenience. The loan tenure usually varies between 6 months to 7 years. With Navi, you can enjoy flexible repayment tenures of up to 72 months.
Pro tip: The shorter your repayment tenure is, the lesser you have to pay towards interest.
Collateral-free Unsecured Loans
You don't need to pledge collateral to secure an instant loan of Rs.20,000. Your loan would based on your income and eligibility.
No lengthy paperwork. Only your Aadhaar and PAN number would do to avail of Rs.20,000 instant loan.
You could calculate the EMI on your Rs.20,000 personal loan in a few easy steps. Just use an online EMI calculator and fill in basic details like the loan amount, interest rate and tenure. If you want to know the overall cost of the loan, you could include the processing fee (if applicable) too. Once you have entered the data, you would be able to check your EMI obligations.
Also Read: Mistakes to Avoid While Taking a Personal Loan in 2022
Bank and NBFC Interest Rate for Rs.20,000 Personal Loan
Refer to the table below for the latest Rs.20,000 personal loan interest rates:
| | | |
| --- | --- | --- |
| Banks/NBFCs | Interest Rate (p.a.) | Processing Fee |
| Navi | 9.90% onward | Check with the lender |
| HDFC | 10.50% onward | Up to 2.5% |
| Yes Bank | 13.99% onward | Up to 2.5% |
| Kotak Mahindra | 10.25% onward | Up to 2.5% |
| Axis Bank | 12.50% onward | Check with the lender |
| IndusInd Bank | 11% onward | 2.5% and above |
| IDFC FIRST | 12% onward | Up to 3.5% |
| Home Credit Cash Loan | 19% onward | Up to 5% |
| Aditya Birla Capital | 14% onward | Up to 2% |
| IIFL | 24% | 2% onward |
Disclaimer: Note that this table is for educational purposes only and the final rate offered is solely at the concerned lender's discretion. Navi doesn't take responsibility for any interest rate changes that may occur in the due course of time.
Also Read: How To Get Rs. 10 Lakh Home Loan: EMI Calculator & Interest Rate
Eligibility Criteria for Rs.20,000 Loan
The following are the eligibility criteria for availing of an emergency loan:
For Salaried Individuals
| | |
| --- | --- |
| Factors | Requirements |
| Age | Between 18 and 65 years |
| CIBIL Score | 750 or above |
| Work Experience | At least 1 year |
| Employment Stability | Applicant must be working in a reputed organisation and must be associated with the company for a minimum of 6 months. |
For Self-Employed Individuals
| | |
| --- | --- |
| Factors | Requirements |
| Age Limit | Between 21 and 65 years |
| Credit score | 750 or above |
| Prior Relationship with the lender | A minimum of 6 months (if stated by the lender) |
| Profit after Tax Deduction | A minimum of Rs. 2 lakh |
| Business Turnover | A minimum of Rs. 15 lakh |
Note: The eligibility criteria differ from one lender to another. Some loan providers may require you to fulfil other criteria.
Since an instant personal loan is an unsecured loan, lenders will examine your employment or business stability, cash flows and income before approval. An individual with high creditworthiness and disciplined repayment history will get favourable loan terms.
Documents Required for an Instant Loan of Rs. 20,000
The document submission procedure for an urgent loan is swift and hassle-free. Here are the documents you need to apply for an instant personal loan of Rs. 20,000:
Income Proof – 3-6 months bank statements or salary slips
Identity Proof – PAN Card, Aadhaar Card, or Driving licence
Address Proof – Rental agreement/Utility Bills/Passport
Also Read: How to Apply For an Instant Rs. 50,000 Personal Loan?
How to Calculate EMI on Rs.20,000 Loan
You can use an online personal loan EMI calculator to check EMI. All you need to do is enter the loan amount, tenure and interest rate to check your monthly repayment obligations. Let's understand this with an example:
Let's say you have taken a loan of Rs.20,000 for a tenure of 3 years starting today. The interest rate charged is 13% p.a. Upon calculation, your EMI would be Rs.674.
Here's a detailed breakdown of your repayment details (yearly)
| | | | | |
| --- | --- | --- | --- | --- |
| Year | Principal Paid | Interest Paid | Total Payment | Outstanding Loan Balance |
| 2022 | Rs.3799 | Rs.1592 | Rs.5391 | Rs.16201 |
| 2023 | Rs.6350 | Rs.1737 | Rs.8087 | Rs.9851 |
| 2024 | Rs.7227 | Rs.860 | Rs.8087 | Rs.2624 |
| 2025 | Rs.2624 | Rs.71 | Rs.2696 | Rs.0 |
This table is for illustrative purposes only.
How to Apply for Rs.20,000 Loan with Navi
Here are the steps using which you can get an instant personal loan of Rs.20,000 through Navi –
Download the Navi app from Google PlayStore or App Store
Enter your mobile number to get OTP
Fill in your basic details – Name, DOB, PAN, Employment Type, Profession and Total Monthly Income
Check loan offer
Select loan amount and tenure
Link your bank account
Get funds instantly transferred to your bank account
Also read: How to apply for low salary personal loan: Eligibility criteria & things to consider
Final Word
Applying and availing of Rs. 20,000 personal loan have never been so easy and hassle-free. You can opt for an urgent loan at the drop of a hat to fulfil your urgent financial requirements. Navi offers personal loans of up to Rs. 20 lakh at competitive interest rates. You can use an online EMI calculator to compute your overall loan expense and manage your finances efficiently. So why wait? Download the Navi app to apply for a loan of Rs. 20,000.
FAQs on Rs.20,000 Personal Loan
Q1. What is the composition of an EMI for a personal loan?
Ans: EMI comprises the principal loan amount and the loan interest. The sum of your interest and the principal amount gets divided equally by the overall number of months you will take to repay the loan (repayment tenure). The resulting amount will be paid on a monthly basis to the lender.
Q2. What is the advantage of an EMI calculator for an urgent loan?
Ans: An EMI calculator gives you accurate data within a few seconds. This tool helps you to compare the offers from different lenders and choose the most suitable option. Besides, you can track the difference in the EMI amounts for different repayment schedules and rates of interest.
Q3. What does prepayment of the instant loan mean?
Ans: Prepayment of a personal loan is a facility provided by lenders that enables a borrower to pay his/her loan amount (interest and outstanding amount) before the loan repayment due date. However, this service requires a specific fee and is applicable after the payment of a few monthly instalments.    
Q4. Does a lender charge higher rates of interest on a collateral-free loan?
Ans: Financial institutions and banks usually offer urgent personal loans without any collateral. If you have strong income proof, decent credit history and a steady relationship with your lender, you can avail of a loan at attractive interest rates. 
Q5. What are variable interest rates for personal loans?
Ans: A personal loan variable interest rate is a rate that keeps changing throughout the loan tenure. This is due to the periodic revisions in the repo rates by the Reserve Bank of India. A financial entity charges a higher interest rate than the repo rate and computes a borrower's interest component. 
Before you go…