Did you know that you can now get instant loans on Aadhaar and pan card? All you need to do is show these two proofs to get a loan of your choice. These loans are now being popularly known as Aadhaar card or Pan card loans, which is a type of an unsecured mode of financing for retail borrowers in India. These two documents act as KYC documents for the lender, thus eliminating the need to physically visit their office to submit all the documents in case of Aadhaar card personal loan.
Today, many personal apps like the Navi app are offering instant loans with just Aadhaar, Pan and a few other details. With the help of such apps, you can get loans within minutes. However, do a bit of research before choosing and comparing fees & charges before going for a loan service provider.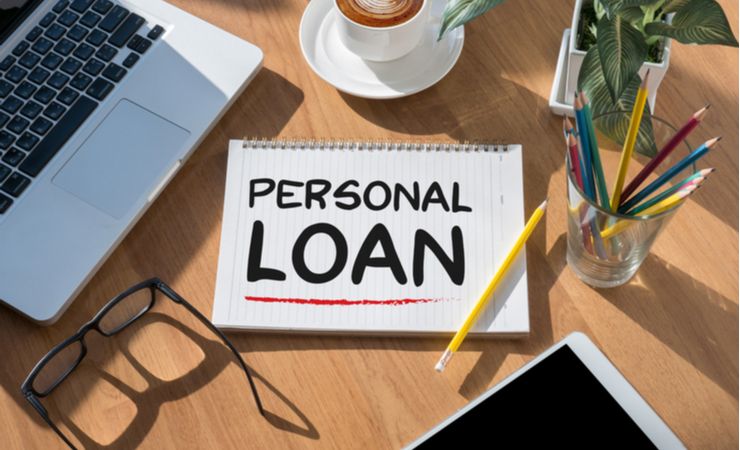 Impact of Aadhaar Card & Pan Card on Loan
PAN card loan, as they are famously referred to, requires just a PAN Card and an Aadhaar card from the borrower, not even a collateral. These are personal loans which can be taken to finance an emergency requiring immediate cash. The time taken for getting an instant loan on a pan card and aadhaar card has reduced significantly, as these two documents act as KYC for the lender. As a result, the loan approval process has become faster.
This process of Know-Your-Customer was made mandatory by the central bank for every borrower applying for a loan to curb money laundering. Lenders have initiated the e-KYC procedure, which has streamlined the application process. This change has circumvented the erstwhile process of submission of multiple documents during loan applications. An Aadhaar card and pan card are enough to provide almost every detail of a borrower, and thus, these aadhaar card and pan card loans are less time-consuming.
Also read: What are pre-approved personal loans: Check eligibility and process
How to Apply for Instant Loan On Aadhaar Card & Pan Card
These days, the loan application process is completely online, making it even easier to apply for one. There are many lenders present online, and one such famous Aadhaar card & Pan card verification-based loan app is Navi, which is known to give the best offers on personal loans, with same day sanctioning of loans. Here, you get access to lucrative offers and lower interest rates than what traditional lenders are offering.
You have to download the app and sign up to apply for a loan. You can either do a VKYC or choose to upload a scanned version of your Aadhaar card and PAN card. Enter the loan amount and EMI you are comfortable with. A representative will call you to confirm and verify your details. You might be asked to upload your salary slip or other such proofs, post which the loan amount will be transferred to your bank account. This is how easy it is to get an instant personal loan on an Aadhaar card and pan card.
Features and Benefits of Pan Card & Aadhaar Card Loan
The features and benefits are as follows:
Choose EMI: Apart from selecting the loan amount, the borrower also has the option of selecting the EMI amount based on his cash flow. The tenure will be set in accordance with the loan amount and the interest rate.
Paperless Process: Another good part about these loans is the Aadhaar card loan application, which is completely online; so the borrower will not have to visit the branch with all the documents.
Instant Approval: Once you submit your loan application, the lending team will analyse it and give instant approval or rejection decision. Also, once approved the loan amount will be transferred to your loan account instantly.
Collateral-Free Loans: This Aadhaar card par loan does not require a borrower to submit any collateral, thus you would not have to pledge any asset as collateral.
Also read: Personal loan tax benefits: 4 ways to claim tax exemption
Eligibility Criteria for Instant loan on Aadhaar Card and PAN Card
Age: 18 years and above
Fixed income source: Salaried or Self-employed
Nationality: Indian
Interest Rates & Charges of Aadhaar Card and PAN Card Loan
| | |
| --- | --- |
| Interest Rate | 9% to 24% p.a.* |
| Processing Fee | 0%-5% of the loan amount |
| Foreclosure Charges | Zero (floating rate loans) |
*Rates may vary from lender to lender and the final rate depends on customer profile. Navi offers personal loans starting at 9.9% p.a.
Documents Required for Aadhaar Card and Pan Card loans
If you're a salaried professional, you need to submit the following documents:
Aadhaar Card
PAN Card
3 months' Salary slip
Any other address proof
If you are self-employed, you may have to submit the following documents:
Aadhaar Card
PAN Card
3 months' bank statements
Any other address proof
Also read: How to apply for personal loans for salaried employees?
Also, to check your EMI, you can use online EMI calculators to understand your monthly repayment obligations.
Frequently Asked Questions
Q1. Can I get an instant loan on my Aadhaar card?
Ans: Yes,  Aadhaar card loans are offered by many lenders, especially those who are app-based. However, your loan sanction will depend on your eligibility criteria. Also, not all lenders are reliable. So, do your research before applying for a loan. Make sure to check your credit score and repayment capacity too.
Q2. Can I get an instant loan on my PAN card?
Ans: Just like Aadhaar Card, you can get instant loans with a PAN card as well. However, to avoid application rejection, make sure you meet the eligibility criteria as set by the lender.
Q3. How much loan can I get on my Aadhaar card and PAN card from Navi? Is there any processing fees?
Ans: Navi offers personal loans that range between Rs. 10,000 to Rs. 20 lakh. For other fees and charges, you can contact the loan support team at Navi.
Q4. What is the interest rate and tenor of Aadhaar card and PAN card loans offered by Navi?
Ans: The interest rate starts from 9.9% p.a. However, the final rate offered is at the sole discretion of Navi. The tenure is up to 48 months.
Q5. How can I get an instant loan on my Aadhaar card and PAN card without collateral from Navi?
Ans: You just have to install the Navi app, sign up and do your KYC. Once it's verified, you can choose the loan amount you're looking for. If you satisfy the eligibility criteria, the loan will be disbursed within minutes. 
Before you go…
Looking for instant 🚀 personal loans 24*7 anywhere, anytime? Install the Navi app now!
Or, maybe you're looking to buy that house you've been eyeing 🏠 and you need a loan of up to Rs. 5 crores. Install the Navi app now and get your instant in-principle approval right away! Interest rates starting at 6.46% p.a.
How about an affordable health insurance policy 👨‍⚕️ starting at a monthly premium of just Rs. 241? Install the Navi app and get your policy in under 2 minutes
Instead, want to put your savings into action and kick-start your investment journey 💸 But don't have time to do research. Invest now with Navi Nifty 50 Index Fund, sit back, and earn from the top 50 companies.