Mr. Sharma is going through a cash crunch, and he does not own any property or other assets such as gold. Under such a circumstance, the simplest solution for Mr. Sharma is to avail a collateral-free loan. However, before initiating the loan application procedure, such a borrower must know the intricacies of unsecured loans.
Navi is one of the leading lenders offering attractive interest rates on personal loans to customers. Download the Navi app today to apply for financial assistance without pledging any asset.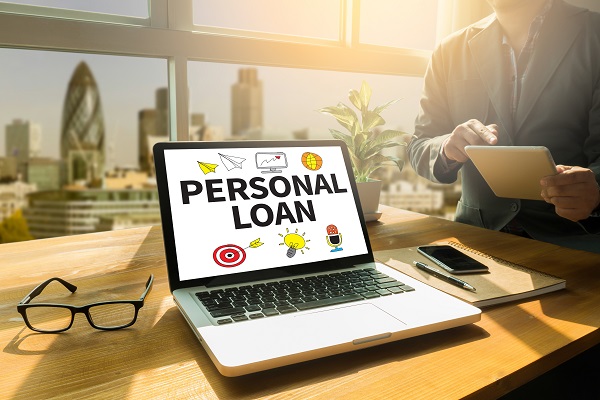 What Is Collateral?
Collateral refers to any asset that you can pledge to obtain funds from financial intuitions. In most cases, you can use an immovable property as security. However, in certain cases, other assets such as gold and financial securities can be pledged too.
Loans with collaterals tend to have an extensive documentation process. Furthermore, lending institutions will check and verify the authenticity of the pledged asset before making a loan offer.
What Are Collateral Free Loans?
Collateral-free loans are basically unsecured credit facilities that do not involve any collateral. Borrowers get to avail such forms of credit without having to provide any guarantee, which is why the risk associated with unsecured loans remains higher than the secured ones.
In order to mitigate the risk, lenders often charge higher interest rates on non-collateral loans so that they do not lose all the money in case of defaults. For borrowers, it is advisable to go for a small loan amount or longer repayment tenure to keep their EMIs affordable.
Navi offers attractive interest rates on collateral-free loans. You can obtain up to Rs. 20 lakh online, and the application process involves minimal documentation.
To avail a personal loan for fulfilling your urgent financial requirements, download the Navi app now!
Also Read: Apply For Instant Personal Rs. 15,000 Loan In India: Features, Benefits & Steps To Avail
Features & Benefits Of Collateral Free Loans
Here are some features and benefits that unsecured loans come with:
Generally, collateral-free loans provide the scope to choose a flexible repayment tenure. You can easily go for a longer repayment tenure to make your EMIs affordable. However, look out for the higher interest outgo in that case.
Besides getting access to a sizeable amount without having to pledge any asset, you can use the funds to meet any financial requirement. The no end-use restriction feature allows borrowers to make use of the funds to fulfil various monetary requirements, for example, financing child's education, meeting expenses at the time of medical emergencies, etc.
The eligibility parameters are basic, and one can easily meet them while availing a collateral free loan. Although the eligibility criteria can vary across different lenders, the basic requirements are similar. Make sure to learn about both the eligibility parameters and documents required before applying for an unsecured loan.
Apart from these benefits, this form of financial assistance also comes with pre-payment facilities. However, if you are planning to pre-pay your personal loan, make sure to check the charges associated with it beforehand.
Also Read: Personal Loan Prepayment Calculator: Benefits & Steps To Use
How To Apply For Collateral Free Loans At Navi?
The process to apply for collateral free loans at Navi is mentioned below:
Step 1: Open the Navi app.
Step 2: Navigate to the 'Personal Loan' tab. Here, you will be able to enter the loan amount and EMI amount. You get to readjust the amounts as well in case you are not comfortable paying that particular EMI throughout the loan tenure.
Step 3: Next, you need to complete KYC verification using certain documents.
Step 4: After the verification process is complete, you can expect to receive the funds instantly.
It is also advisable to use a collateral-free loan EMI calculator before submitting the loan application. This way, you can plan your finances better as you know how much you will have to bear each month to repay the loan.
If you are wondering what makes collateral free loans from Navi better, then it has to be its complete paperless process. You can just use your PAN and Aadhaar for verification during documentation and expect the funds to be disbursed within minutes.
Final Word
Since collateral-free loans are unsecured in nature, they can come with certain terms and conditions. Make sure you go through all that before initiating the application procedure. Also, it is better to compare the interest rates offered by different lending institutions to make sure that the cost of borrowing the funds is affordable.
Frequently Asked Questions
1. Which documents do I need to submit to avail a collateral free loan?
The list of documents required varies from one lender to another. However, you need to keep the following documents to avoid any hassle:
KYC
Bank statements (last 6 months)
Salary slips (last 3 months)
Income tax returns
Your business's registration certificate (for self-employed individuals)
2. Are personal loan interest rates flexible?
Personal loan interest rates depend on a range of factors. Lenders will check whether you fulfil the eligibility criteria and determine the risk involved. Depending on these checks, a lender finalises the interest rate on your loan. Therefore, improving your eligibility parameters can reduce a loan's interest costs.
3. Is the age criterion for self-employed and salaried individuals the same in the case of personal loans?
The eligibility criteria can differ depending on whether an applicant is salaried or self-employed. For instance, salaried employees aged between 18 and 60 years can avail such a loan. For self-employed, this usually ranges between 21 and 65 years.
4. What is FOIR?
Fixed Obligation to Income Ratio or FOIR is a measurement is metric that financial institutions utilise to calculate the loan eligibility of borrowers. Also referred to as the debt-to-income ratio, FOIR varies from one lender to another. That said, ideally, it should be anywhere between 40% and 55%.
5. How to avail a collateral-free loan with a bad credit score?
You can avail an unsecured loan with a credit score of less than 750. However, to do so, you must apply with a co-borrower who has a CIBIL score of 750 or above. Some lenders may offer personal loans at higher interest rates if you have a poor credit score.
Before you go…
Looking for instant 🚀 personal loans 24*7 anywhere, anytime? Install the Navi app now!
Or, maybe you're looking to buy that house you've been eyeing 🏠 and you need a loan of up to Rs. 10 crores. Install the Navi app now and get your instant in-principle approval right away! Interest rates starting at 6.46% p.a.
How about an affordable health insurance policy 👨‍⚕️ starting at a monthly premium of just Rs. 241? Install the Navi app and get your policy in under 2 minutes
Instead, want to put your savings into action and kick-start your investment journey 💸 But don't have time to do research. Invest now with Navi Nifty 50 Index Fund, sit back, and earn from the top 50 companies.