You may need a Rs. 15,000 loan for paying school fees, medical expenses, rent, etc., and think about where to get the amount. Borrowing from a financial institution may look intimidating, but it is the easiest option. Getting your instant Rs. 15,000 loan from Navi is fast and intuitive. You won't have to provide any documentation in the simple online application process.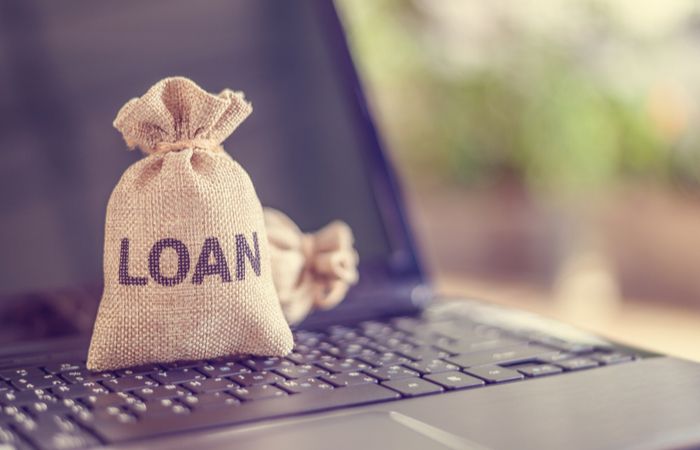 Steps To Apply for a ₹15,000 Loan
Applying for a personal loan from Navi is a swift and easy process. Follow the steps given below:
Download the Navi app from Play Store, or App Store
Register with your mobile number
After clicking apply, answer the questions shown, such as:

Name
Age
PAN
Aadhar
Address
Employment Details
Income Details

There will be a short digital eligibility check on the app during which you don't need to do anything but wait.
When your application for the personal loan is approved, you will be provided with the options to choose your EMI, tenure, and loan amount.
Your identity will be verified with your Aadhar number. Here, you just need to take a selfie.
Once the above is done, provide your bank account details to get the loan instantly.
Features & Benefits of Getting Personal Loans from Navi
Navi's credit programs are the next step to make credit accessible to everyone. The smartphone is fast becoming an indispensable life tool, and Navi leverages it to help you get a Rs. 15,000 loan quickly whenever you need it.
Ask for an Rs. 15,000 loan principal or go up to Rs. 5 lakhs if you need the money. The minimum amount for disbursal is Rs. 10,000.
Navi does not ask you to submit any documents like a passport, electricity bills, etc. Only Aadhar and PAN are required.
Flexible Terms of Repayment
The EMI schedule can be set as per your convenience with a monthly instalment amount and tenure as per your convenience for up to 36 months. You can choose them within the app depending on what suits you.
The technology-driven platform sends the money to your bank account as soon as it is approved, almost instantly!
Personal loans are unsecured loans, and therefore, you need not provide any collateral when requesting credit.
Eligibility for Instant ₹15,000 Loan
Navi provides the ease of relaxed eligibility criteria to disburse your loan credit with minimum hassle. Download the Navi app to find out more. Here is a list of the factors considered when sanctioning your request.
| | |
| --- | --- |
| Age | The applicant should be aged between 18 to 65, though for some loan amounts, the age may be a minimum of 21. |
| Income Level | The minimum income you must have to apply for a Rs 15000 loan will be set by the lender. |
| Occupation | Personal loans are disbursed to salaried and self-employed individuals as well as small business professionals. |
| Credit History | Lenders generally prefer a minimum credit score of 650; however, if you have other factors on your side, this can be negotiated as per the lender's will. |
Documents Required For ₹15,000 Loan
Instant personal loans from Navi only require you to provide your Aadhar, PAN, and a selfie. The technology-driven platform processes these documents in a simplified manner with no further submissions needed.
If you approach other lenders, you may have to provide:
Salary Slips or income returns
Address Proof
Identity Proofs
Photographs
Bank statements and more
If you want a hassle-free credit process, then Navi is your answer. With an instant 3 step loan disbursal process, you can have your Rs. 15,000 loan in your bank account within the day you apply.
Also read: How To Apply For A Personal Loan On Aadhar Card
FAQs on ₹15,000 Loan
Q1. Should I visit Navi's office to discuss the repayment schedule or for verification?
Ans: You will not have to come down to the office as Navi drives the loan disbursal process using the latest technology. You can take a selfie and just submit your PAN and Aadhar for validation. The EMI schedule and amounts are also set using the app itself.
Q2. What to do if I miss an EMI?
Ans: If you miss an EMI payment, you don't need to worry too much. You will have to pay a late fee along with the missed EMI payment. Navi does not charge any penalty interest rate on late payments.
Q3. Can I pre-close my Rs. 15,000 personal loan?
Ans: Yes, Navi has the option where you can pre-close your loan without any hassle or visits to the office.
Before you go….