Personal loans are excellent credit options that provide quick access to funds to meet a wide range of financial requirements. These loans come with flexible repayment tenures allowing you to repay the loan as per your capacity.
Since the loan repayment period has an influence on the EMI amount, it is highly crucial to choose the right loan tenure while applying for a personal loan.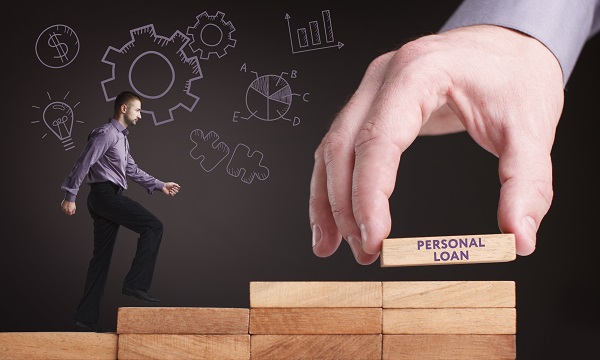 Importance of Choosing the Right Personal Loan Tenure
If you are looking to apply for a personal loan, you need to select a suitable tenure. The right loan tenure will help you get the maximum benefits of availing financial assistance.
Personal loans usually come with a short loan tenure, unlike unsecured loans such as home loans, gold loans, etc. That said, the maximum tenure varies across different lenders. Also, being an unsecured loan, personal loans come with comparatively higher interest rates.
The right personal loan tenure will allow you to pay the EMI amount comfortably every month, thereby letting you manage your finances efficiently.
Moreover, timely repayment of the loan amount will assist you in building a positive credit report. This will increase your creditworthiness and allow you to get hassle-free loan approvals at convenient interest rates and loan terms in the future.
Key Factors to Remember while Choosing the Loan Tenure
While applying for a personal loan, you should make sure to choose a tenure that aligns with your financial requirements, obligations and income. Here are some of the key factors that you should consider while determining the most suitable loan tenure for your personal loan:
The interest rate offered by your lender will be a crucial factor in determining the tenure of your personal loan. Personal loan interest rates will vary across different lenders. However, it will be higher as compared to any secured credit option.
A higher interest rate means that the overall borrowing cost of your loan will be higher. In other words, the total interest on the loan will be higher. If you opt for a longer tenure, the total interest outgo will increase as your lender will consider you as a potential risk. A shorter tenure will imply lower interest but higher EMIs.
You should remember that your lender will fix your personal loan interest rates based on various factors such as your credit score, income, and more.
Although the maximum tenure of personal loans ranges from 5-7 years, you can pay off the debt much before if your income permits. If your income is higher, you can opt for a shorter tenure. A shorter tenure will lead to higher EMIs, but you will make considerable savings in terms of the total interest outgo.
Conversely, a longer repayment tenure would mean lower monthly instalments but higher interest outflow. So, a shorter tenure would help to make your loan an affordable one in the long term.
Your existing liabilities and financial commitments will affect your ability to repay a personal loan. If you have other financial commitments such as a home loan, mortgage loan, auto loan or others, you cannot afford to pay higher EMIs for your personal loans. In that case, you will have to opt for longer tenure so that you can pay lower EMIs.
Also Read: How To Avail No Credit Check Personal Loans In India?
Ways to Choose the Right Personal Loan Tenure
Are you wondering how to choose an ideal personal loan tenure? You can follow these simple ways:
Make sure to chalk out your monthly expenses, incomes and savings for choosing a suitable loan tenure for your personal loan. You can follow the 50/30/20 rule of budgeting. 50% of your income should go to paying essential expenses, 30% for non-essential expenses and the rest 20% for loan repayment and savings.
You can decide on your repayment tenure and EMI amount based on this calculation.
The amount you are borrowing through a personal loan has a massive influence on the loan tenure. For a smaller amount of borrowings, opting for a shorter tenure is a sensible option. However, for a higher loan amount, it is wise to choose a longer tenure to avoid financial stress.
Your lender will determine the interest rate on your personal loan. A longer repayment tenure will lead to higher interest outgo but lower EMIs as the cost of borrowing is spread over a longer period. Your interest rate will significantly depend on your credit score. You can also choose to pay off a loan with a higher interest rate in a shorter period if you have a high monthly income.
Consider future financial prospects
If you are about to get a salary hike or additional income from some other source, you can choose for a higher EMI and thereby reduce the loan tenure. Higher EMIs will help to lower the overall interest outflow.
Use a personal loan EMI calculator
For more clarity, you should use any of the online personal loan EMI calculators. You will get a clear idea of interest outgo, total monthly outflow and other vital details for specific loan tenures.
Also Read: 10 Ways To Improve CIBIL Score
Final Word
Personal loans can help individuals handle any financial emergency effortlessly. However, choosing the wrong personal loan tenure will only hurt your finances. So, carefully assess all necessary factors to decide whether you should opt for a shorter tenure or the maximum tenure for a personal loan.
For instant personal loans at highly competitive rates and flexible tenure, you can avail financial assistance from Navi.
This financial institution offers personal loans of up to Rs. 20 lakh at interest rates ranging between 9% and 36% with tenure of up to 84 months. Download the Navi app and initiate the application procedure.
Frequently Asked Questions
1. What credit score is necessary for a personal loan?
Personal loans are an unsecured form of credit. So, a lender will require an applicant to have a higher credit score of 750 or more for approving a personal loan application. You might not be able to avail of a personal loan with a poor credit score.
If the loan tenure is longer, the interest rate will be higher as you would be a high-risk applicant. The EMI amount will be lower as you are getting more time to repay your loan. Opting for a shorter loan tenure leads to lower interest outgo but higher EMIs.
3. How does age affect loan tenure and EMI?
Usually, age is a crucial factor in determining the loan tenure and EMI amount. Applicants at an early age will get longer tenure which means the EMI amount will be lower. But those borrowing at a later age might get a shorter tenure. As a result, they'll have to pay higher EMIs.
4. How will I know if I am eligible for a shorter tenure?
You need to check with your lender's eligibility requirements to find out whether you are eligible for a shorter tenure. If you are eligible for a shorter tenure, you can save on your total interest outflow. 
Before you go…