Loans can be classified based on whether they require collateral or not and the purpose for which they are used. Secured loans are loans that require collateral, whereas unsecured loans are the type of loans that do not require the applicant to attach collateral. Following are the types of loans in India:-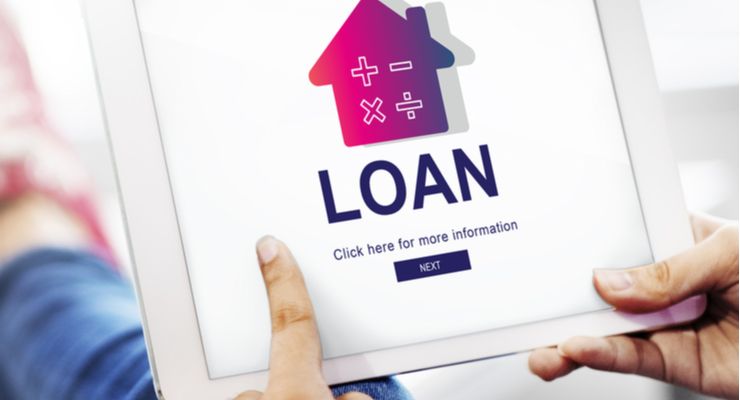 Secured Loans
Home Loans

Home Loans provide you with funds to buy or build the home of your dreams. There are different types of home loans available in India, namely land purchase loans, home construction loans, top-up loans, etc. The loan amount depends on your financial stability, your income and your debts.
Gold has always been the most favoured and safest asset. Gold loans are loans secured against gold ornaments. The borrower pledges gold ornaments to the lender in exchange for funds.
Loans against Mutual funds and Shares
Mutual funds and shares can also be submitted as collateral in exchange for funds. When a loan is requested against the shares, it is given equivalent to the value of the shares.
Loans against Insurance Policies
It is also possible to avail of loans against your insurance policies. However, not all insurance policies qualify for loans.
Unsecured Loans
Personal loans are the most popular type of unsecured loans. One can avail of personal loans to cover their personal expenses without pledging any asset or collateral. Personal loans are given to applicants after assessing their repayment capacity, income, outgoings, debts and credit score. They are fast loans which are usually availed to meet urgent financial needs. Personal loans can be used for a range of purposes like-
To manage the expenses of a wedding.
For a home renovation project
To fund the cost of your child's education.
To meet unexpected or urgent expenses.
Short-term business loans are a type of unsecured loans which are useful for meeting the daily expenses or diversification of the businesses, organisations or entities.
A Flexi Loan is a facility wherein the borrower avails a certain amount and pays interest only for the amount used.
Based on the purpose for which they are used, other types of personal loans are :
Education loans are availed by students who aspire for higher education but cannot meet the hefty expenses. This loan covers the fees of the course along with the other expenses such as accommodation, exam fees, etc.
As the name suggests, vehicle loans provide you with the funds to buy your dream vehicle. Your credit score, income, debts and outgoings play a significant role in determining the loan amount.
How can you apply for different types of loans through Navi?
Navi, a highly rated loan provider (4.4-star rating in Google Play Store, December 2020), is best suited for availing of different types of loans. Applying for these loans is very simple and fast, thanks to the Navi App. The eligibility check, KYC, and getting the money credited to your bank account happens within minutes. Follow the steps given below to avail the different types of loans-
Go to Google Play Store and Download the Navi app
Register using your mobile number
Click on the "Apply" tab to easily apply for different types of loans.
After that, you will be asked to answer a few simple questions such as

Your full name as per your PAN card
Your age
Your monthly income
PAN card number
Your marital status

After the submission of the application form online, it will undergo an eligibility check based on the technology of the Navi App.
Once your loan is approved, you will be shown a loan offer that is customisable according to your requirements like the loan amount, EMI etc.
Then, to complete your KYC process, you will have to upload a selfie and submit your Aadhaar Card number as well.
After your KYC is completed, you will have to enter your bank account details so that your loan amount can be credited to your bank account instantly.
Eligibility criteria and documents required for the different types of loans
Navi's technology-driven model does not prescribe any specific criteria for availing the different types of loans; it verifies the details you have entered and approves the loan based on its algorithm.
There are certain basic parameters that have to be fulfilled to secure the different types of loans:
| | |
| --- | --- |
| Age Criteria | The minimum age limit to apply for the different types of loans is 18 years, whereas the maximum age is 65 years. |
| Occupation Criteria | You have to be a salaried employee or a self-employed individual to avail the different types of loans. |
| Income Level | The income levels vary based on both the type of loan and the moneylender. |
| Credit Score | The minimum credit score that is required to avail of any type of loan is 650+ |
The few documents required by the Navi App to process the loan application are:
Identity proof
Age proof
Proof of address
Income proof or bank account statements
Passport size photograph
Most often, the Aadhaar Card and PAN card suffice as identity proof, age proof, and Address proof.
Final Word
Apply for all the different types of loans in India at the convenience of your home using the user-friendly Navi App. Simply download the Navi app and register your mobile number to access the different types of loans in India. Upon submission and verification of your loan application, the loan amount will get credited to your bank account within a few minutes.
So, Download the Navi App and apply online now!

Before you go…