Instant payday loans are high-interest unsecured loans that have a very short tenure. To cater to short-term financial crises, these loans get disbursed instantly, and borrowers usually have to repay upon receiving their next paycheck. Read on to know what is payday loan, how to apply, and the benefits.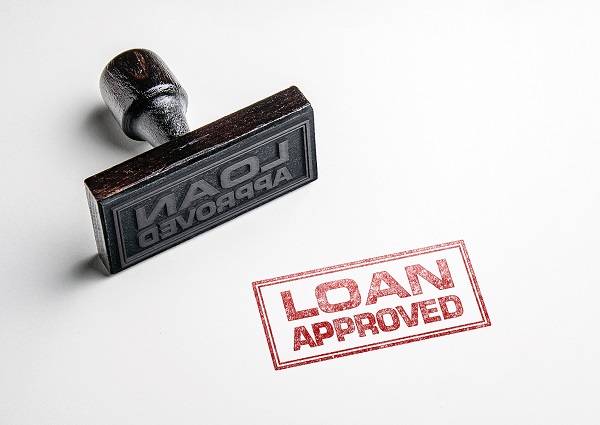 How Do Payday Loans Work?
Payday loans function differently from other consumer loans, like personal loans. Because of their increasing popularity, even reputed financial institutions have started offering these loans.
One can attain a quick payday loan by visiting a nearby branch of a lender. Alternatively, they can apply for this form of financial assistance online. The premise is that borrowers need to repay the principal amount and interest by the time their next paycheck arrives.
Let's say that Ravi requires Rs. 40,000 for his child's college fee, but you are a week away from your next salary. So, you conveniently avail a payday loan for Rs. 40,000. A lender might ask for some employment verification documents along with proof of address and identity proof. After the documents are verified successfully, the loan amount will get transferred to his bank account immediately.
Lenders, on average, charge an interest rate of 1% per day on the loan amount in the case of such form of credit. Now, if the interest rate in the above example is 1%, Ravi has to repay —
Rs. 40,000 (Principal) + Rs. 2,800 (Interest) = Rs. 42,800
Thus, within 7 days, Ravi has to repay Rs. 42,800 to his lender.
What Are The Benefits Of Payday Loans?
Here are the benefits of payday loans:
Borrowers can take this loan in times of financial emergencies; they can utilise the loan amount to pay hospital bills, household expenses, child's school fees, etc.
It caters to the needs of those individuals who live on their monthly salary and have minimum savings.
The loan application procedure and disbursal process are straightforward and hassle-free. One needs to submit a few documents only during the application procedure.
As payday loans are processed faster and are meant for emergency needs, you can get the amount instantly.
These are unsecured loans, so you do not need to deposit any asset as collateral.
Borrowers with bad credit scores can also pass the approval process.
While there are many benefits of a payday loan, you must also be aware of the flipside. Here are the disadvantages of payday loans.
Also Read: Apply For Instant Personal Rs. 15,000 Loan In India: Features, Benefits & Steps To Avail
What Are The Disadvantages Of Payday Loans?
Even though payday loans are growing in popularity, there are various disadvantages of availing a payday loan:
As it is characterised as a short-term loan, the repayment tenure is very short, ranging from 7 to 60 days. Thus, borrowers looking to repay after months or years should not opt for a payday loan.
Given the urgent nature of this loan and its high-risk feature, lenders usually charge exorbitant interest rates. On a per-day basis, this rate might sound affordable, but their annual percentage rate (APR) can go above 600%.
Interest rates can depend on one's repayment capacity. As individuals having a poor credit score or low income are high-risk borrowers, payday loans are offered to them by lenders at a very high interest rate.
Since it's a risky loan, lenders only allow a limited amount to be borrowed using this scheme.
Inability to repay the amount borrowed within the loan tenure can lead to significant penalties and additional costs. Furthermore, failing to pay back the loan amount in time can lower your credit score.
To be eligible for this loan, you need to have a source of regular income. Usually, only full-time employees pass the eligibility criteria.
But don't worry. Here are a few alternatives to payday loans that can help you during an emergency.
Alternatives To Instant Payday Loans
While payday loans do offer numerous benefits and solve the problem of emergency cash requirements, they can lead to heavy debt burdens. Thus, it is worth exploring some alternatives, such as the following:
Borrowing from friends and family.
Ask your employer for an early salary.
Keep emergency funds ready.
You can cover the emergency expenditure with your credit card and pay the bill after receiving your salary.
Borrowers may also consider applying for a personal loan. Nowadays, with the online loan process, the disbursal time of personal loans has reduced immensely. Furthermore, lenders like Navi offer personal loans of up to Rs. 20 lakh at attractive interest rates. Owing to the paperless and hassle-free application procedure, individuals can get access to funds instantly.
Download the Navi app and apply for an instant personal loan to fulfil your urgent financial requirements with ease.
Things to Keep in Mind While Applying for Payday Loans
If you are opting for a payday loan to deal with your short term cash crunch, then you should know the following details:
Note that analysing your financial needs and repayment capacity is important. You have to make sure that you can repay the amount you are borrowing, or else you might fall into a debt trap. If your lender reports you for late or non-repayment of debt, your CIBIL score can fall drastically.
Unlike most other loans, you do not need to avail a payday loan for a specific purpose only. Even though the purpose is to cater to emergency needs, one can use it in any situation owing to the no end-use restrictions. That said, taking this loan for non-essential purposes can harm your financial position.
Also Read: A Brief Introduction To CIBIL Score
Final Word
Arranging funds during an emergency can be very difficult and stressful. Not all individuals have savings or emergency funds. Fortunately, instant payday loans bring a solution to the problem of short term cash crunch. However, given the high-interest rates and short tenure of these loans, one should consider their financial capabilities before availing them.
Frequently Asked Questions
1. For how long can I delay paying my payday loan?
The repayment tenure of a payday loan usually ranges from 7 to 60 days. You can try to opt for a maximum repayment tenure of 3 months. However, you cannot extend or delay paying the borrowed amount and interest beyond your chosen tenure. If you do so, you will have to incur additional costs and might get penalised.
2. What are the requirements to qualify for a payday loan?
To be able to avail a payday loan, you have to be at least 18 years old and an Indian citizen. Furthermore, most financial institutions only offer this loan to full-time employees who have a regular source of income.
3. What documents do I need to show while applying for a payday loan?
To allow for a hassle-free and simple process, these loans usually need only bare minimal documentation. Thus, borrowers need to furnish their proof of address and identity proof. Along with those, some lenders might ask for proof of income.
4. Can a part-time employee avail of a payday loan?
Usually, because of the high-risk involved in repaying this loan, lenders usually offer it to full-time employees only. However, if you show a regular source of income through your part-time employment, you might get a payday loan. This will come at a very high interest rate.
Before you go…
Looking for instant 🚀 personal loans 24*7 anywhere, anytime? Install the Navi app now!
Or, maybe you're looking to buy that house you've been eyeing 🏠 and you need a loan of up to Rs. 10 crores. Install the Navi app now and get your instant in-principle approval right away! Interest rates starting at 6.46% p.a.
How about an affordable health insurance policy 👨‍⚕️ starting at a monthly premium of just Rs. 241? Install the Navi app and get your policy in under 2 minutes.
Instead, want to put your savings into action and kick-start your investment journey 💸 But don't have time to do research. Invest now with Navi Nifty 50 Index Fund, sit back, and earn from the top 50 companies.