Employees Provident Fund (EPF) and Public Provident Fund (PPF) are two of the most popular long term savings schemes. However, often people lack clarity with respect to their details. While EPF is a government-established savings scheme designed for the employees of the organised sector, PPF is a government-supported scheme where anyone can invest – from salaried professionals to self-employed professionals and non-professionals.
This blog provides a detailed guide on EPF and PPF. Read on to know more.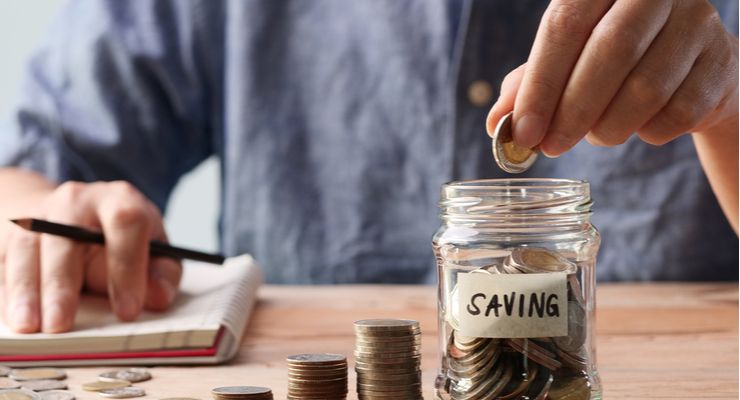 What is EPF?
Employees Provident Fund or EPF is a Government-backed savings scheme. Employers, registered under the EPF Act, deducts a portion of your monthly salary as EPF contribution. The deducted amount is deposited to the EPF account held by the employee, where the employer also contributes a certain amount. As per the EPF Act, both the employer and employee are required to contribute 12% of the employee's basic salary and dearness allowance every month to the EPF account.
Employees' Provident Fund and Miscellaneous Act, 1952 has guidelines and regulations governing EPF. Employees Provident Fund Organization (EPFO) manages EPF by following the guidelines.
The interest rate is higher in an EPF account than that of a savings bank account. The current EPF interest rate on EPF deposits stands at 8.1%. An employee can contribute a higher amount than the required minimum contribution voluntarily. But the contribution of the employer will remain unchanged.
The primary objective of EPF is to motivate employees to build their savings for their retirement. EPF contributions are eligible for tax deduction Under Section 80C of the Income Tax Act, 1961.
What is a PPF Account?
Public Provident Fund (PPF) is a highly popular long-term savings-scheme introduced by the Central Government. People working in all sectors are eligible to open a PPF account with a lock-in period of 15 years. The minimum amount that will have to be invested in a year is Rs. 500. The maximum amount that can be invested is Rs. 1,50,000 annually.
PPF aims to encourage everyone to invest and save for their future. It offers a higher rate of interest than regular savings accounts in banks. The interest rate is set by the Government of India every quarter. The current interest rate on PPF deposits stands at 7.1% p.a. You can also claim tax benefits under Section 80C of up to Rs.1.5 lakh on public provident fund investments.
Different Types of Provident Funds
Here's a list of the different types of Provident Funds.
Public Provident Fund (PPF)
This is a long term investment scheme entirely backed by Government of India. So, whether you are a salaried individual or a business person, you are eligible to open and invest in a PPF account.
The minimum deposit amount is Rs. 500, and the maximum is Rs. 1,50,000.
Statutory provident funds
Regulated by government and semi-governmental organisations, Statutory Provident Funds were set up under the Provident Funds Act of 1925.
As per Section 80C of the Income Tax Act, employers do not have to pay tax on their contributing amount. However, the contributions of employees are taxable. The interest and retirement payments are not taxable.
Recognised provident funds
A business establishment with 20 or more members can join a Government-backed scheme. The employer can also choose to manage the scheme by creating a PF Trust. All recognised provident funds need to be approved by the Commissioner of Income Tax.
If the employer's contribution exceeds 12% of his salary, it becomes taxable. The amount of interest earned on the PF balance will be tax-exempt if the rate of interest is below 9.5%.
Unrecognised provident funds
A provident fund that does not fall under any of the above categories and is not recognised by the Income Tax Commissioner is called an unrecognised provident fund. Section 80C does not allow for tax deductions for unrecognised provident funds.
During retirement, employer's contribution and interest earned are taxable, but the employee's contribution is tax-exempt.
Comparison between EPF and PPF
| | | |
| --- | --- | --- |
| Parameters | EPF | PPF |
| Eligibility Criteria | Salaried employees of a company registered under EPF Act | Resident Indians, including students, employees, self-employed and retired people |
| Amount of Investment | 12% of one's basic salary. The amount can increase based on employer-employee agreement | Minimum Rs. 500 and maximum Rs. 1,50,000 in a fiscal year |
| Rate of Interest | 8.10% | 7.1% |
| Lock-in Period | Employees can opt for premature closure and account transfer | 15 years and can be extended in 5-years-blocks |
| Tax Benefits | Contribution amount is tax-deductible. Maturity amount will be tax-free after 5 years | Contribution is tax-deductible. Maturity amount is tax-free |
| Regulating Act/Body | Employees Provident Fund and Miscellaneous Provisions Act, 1952 | Public Sector Banks and post offices |
Other Factors to Consider
Here are a few other characteristics of EPF and PPF:
Safety
Statutory backing makes both EPF and PPF safe options. However, EPF is considered to be riskier because of equity exposure.
Given below are important points related to the safety of investment EPF and PPF:
15% of the money collected by EPFO is invested in equities every year. The rest of the amount is invested in government bonds.
EPFO declares the EPF rate of interest every year based on the EPF corpus. As a result, it has been seen that EPF rate of interest is higher than that of PPF.
Equity exposure makes EPF subject to market movements and volatility. Therefore, a fall in market will make it difficult for EPFO to maintain a high-interest rate of EPF.
PPF provides the assurance of returns. The rate of interest is revised by the government every quarter.
Liquidity
While PPF comes with a lock-in period of 15 years, EPF is considerably more liquid.
1. EPF
Given below are important points related to liquidity of EPF:
EPF retirement age is 58. Therefore, one can withdraw most of the amount once he/she attains this age. However, there will be a portion paid to the beneficiary as a pension, and this amount is taxable.
One can withdraw 75% of the EPF corpus if one has been unemployed for one month. If the unemployment period extends upto two months, the entire EPF corpus can be withdrawn. The withdrawal will be taxable if it takes place within 5 years of opening the account.
Even if one becomes unemployed/self-employed or works in the unorganised sector, one can leave the money in the EPF account without withdrawing it. The balance will continue to earn interest, but it will be taxable. The account will cease to earn interest after 3 years.
2. PPF
Given below are important points related to PPF liquidity:
Accounts have a lock-in period of 15 years, but funds can be withdrawn partially after completing a few years. But, one will have to check with the respective bank to know details about withdrawal rules.
One can receive loans against PPF account balance after completing a few years. However, it should be noted that the maximum amount of loan that can be received is 25% of the balance in the account at the end of the second financial year before the year in which the individual applied for the loan.
EPF and PPF Taxation
Here are the important points related to EPF and PPF taxation:
EPF withdrawal is taxable if one withdraws amount before the completion of 5 years. On the other hand, withdrawals from PPF accounts are not taxable.
Section 80C of ITA enables tax deduction for EPF upto Rs. 1.5 lakh for each financial year. Interest earned on EPF is tax-exempt unless the individual becomes unemployed.
Withdrawals from EPF accounts are tax-free unless one withdraws money within 5 years of opening the account.
TDS gets deducted if the money withdrawn from EPF account within 5 years is more than Rs. 50,000.
If one invests Rs. 1.5 lakh in a year in the PPF account, then tax deduction is applicable under Section 80C of ITA. The interest amount is tax-exempt as well. PPF investment enjoys more tax benefits.
So, Where to Invest?
In many ways, an EPF account can be considered more beneficial than PPF because even the employer contributes to it. In addition, EPF interest rates are higher. However, EPF becomes null and void if you are self-employed or work with an organisation that is not registered under the EPF Act. In that case, you could invest in PPF to enjoy guaranteed returns in the future.
So, if you're salaried and have been making PF contributions, you could simultaneously invest in a PPF as well. The minimum amount required to invest in a PPF account in a year is just Rs.500. Plan your yearly PPF investment. This could help you lead a stress-free and financially independent life post-retirement.
Drawbacks of EPF and PPF
Given below are some of the drawbacks of both EPF and PPF:
PPF does not allow for partial withdrawal before the completion of 5 years. It has a lower rate of interest than EPF. It provides lower returns over a long term than equity-linked instruments like National Pension System (NPS) and Mutual Funds.
Only the employees of EPFA registered companies can open EPF accounts. This facility is not available for self-employed or retired people.
Returns from EPF accounts may not match those of National Pension System or Mutual Funds.
Moreover, amount withdrawn from EPF account before 5 years is taxable. This is a significant drawback because people may not work at an EPFA registered company for 5 years. Moreover, if one joins a small company or becomes self-employed, contributions to the EPF account become irregular. Therefore, the money will stop earning interest and remain idle in the account.
Final Word
To sum up, both EPF and PPF are effective instruments for building a savings corpus. The essential details mentioned above help one make an informed decision about EPF vs PPF and choose the better alternative. Interest rates are higher for EPF, which can be opened by salaried individuals only.
But anyone can open a PPF account which comes with a maturity period of 15 years.
FAQs on EPF and PPF
Q1. Which one should you choose between EPF  and PPF? 
Ans. Both EPF and PPF accounts have strict eligibility criteria. You can open an EPF account if you are a salaried individual working at an EPFA registered company. Otherwise, you can opt for a PPF account.

Q2. What is PPF vs EPF vs FD interest rates?
Ans. The prevailing rate of interest offered by an EPF account is 8.50%, while that of a PPF account is 7.1%. The interest rate for fixed deposits ranges between 2% and 6% for general citizens. FD rate of interest is slightly higher for senior citizens. It ranges from 3% to 6.75%.

Q3. Which one is better between NPS and PPF?
Ans. If one compares NPS with PPF, NPS offers higher returns for the investment amount that is allocated for equity trading. However, PPF offers assured but fixed returns. However, it does not provide additional benefits for the investment amount. 

Q4. What is the similarity between PPF and a pension plan?
Ans: A Public Provident Fund scheme is not the same as a pension plan. Instead, it is a long term investment option which provides guaranteed but fixed returns. There's a stable interest rate that is revised quarterly. PPF is entirely backed by the Government of India.
Q5. Can a person have both EPF and PPF accounts?
Ans: Yes, a person can have both EPF and PPF accounts. There are no restrictions that stop an EPF account holder from opening PPF. Only a salaried individual can open an EPF account. However, everyone can open a PPF account, including salaried and self-employed.
Before you go…
Disclaimer: Mutual Fund investments are subject to market risks, read all scheme-related documents carefully.
This article has been prepared on the basis of internal data, publicly available information and other sources believed to be reliable. The information contained in this article is for general purposes only and not a complete disclosure of every material fact. It should not be construed as investment advice to any party. The article does not warrant the completeness or accuracy of the information, and disclaims all liabilities, losses and damages arising out of the use of this information. Readers shall be fully liable/responsible for any decision taken on the basis of this article.