Every individual and entity (company, partnerships, HUFs) are liable to pay income tax as per existing tax slabs. However, the government allows all taxpayers certain provisions to save tax on various expenses and investments. These tax deductions are covered under Chapter 6A of the Income Tax Act.
Sections 80C to 80U under Chapter 6A allows persons to reduce their tax liability by making tax-saving investments, paying medical expenses, and more.
Now let us take a detailed look at the various Sections under Chapter 6A.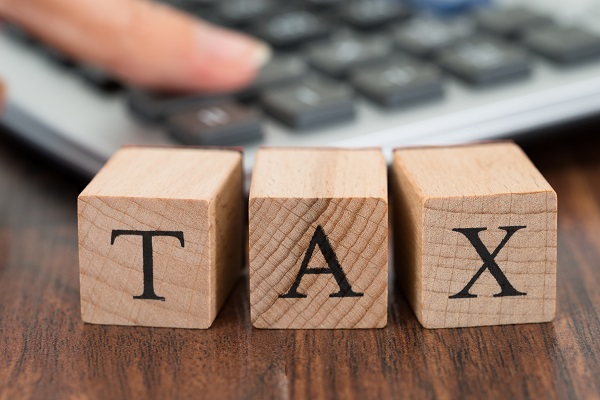 Section 80C- Deductions for Tax-Saving Investments
It is a great way to reduce your gross annual income while making investments in popular investment options. Individuals or HUFs (Hindu Undivided Family) can claim up to Rs. 1.5 lakh in tax deductions from one or a combination of investments under Section 80C, 80CCC and 80CCD.
Companies, LLPs and partnership firms cannot avail of the benefits of Section 80C. Besides the maximum deduction of Rs. 1.5 lakh, taxpayers can claim an additional deduction of Rs. 50,000 under the subsection 80CCD(1B).
Subsections of 80C
Section 80CCC
Section 80CCC deals with tax deductions for investment toward annuity pension plans. The deduction limit is Rs. 1.5 lakh and can be claimed by individuals only. Pension, interest and bonus received from this plan are taxable.
Section 80CCD(1)
This allows employees to claim a deduction for investing in a pension scheme of the Central Government. The maximum deduction allowed u/s 80CCD(1) is 10% of salary, 20% of gross total income or Rs. 1,50,000 (whichever is lower).
Section 80CCD(1B)
This allows an additional deduction of Rs. 50,000 over the Rs. 1.5 lakh limit for the amount deposited to NPS or Atal Pension Yojana (APY).
Section 80CCD(2)
It provides a 10% tax benefit to employers for a contribution towards a Central Government pension scheme for his/her employees.
Section 80CCF
Section 80CCF allows tax deductions for the subscription of government-notified long-term infrastructure bonds. Both HUFs and individuals can claim a tax deduction of up to Rs. 20,000 under this.
Also Read: Section 80CCD of income tax
Section 80D- Deductions for Health Insurance Premiums
Section 80D under Chapter 6A of the Income Tax Act allows individuals and HUFs to claim deductions for paying health insurance premiums. You can claim a deduction of up to Rs. 25,000 for insurance premiums for yourself, your spouse and your children.
Under Section 80D, you can also claim an additional Rs. 25,000 for paying the insurance premiums for parents below 60 years old. If your parents are senior citizens, you can claim a deduction of up to Rs. 50,000. The maximum deduction limit allowed u/s 80D is Rs. 1 lakh, applicable if both you and your parents are senior citizens.
In addition, you can claim deductions of up to Rs. 5000 for payment of preventive health check-ups for self, spouse, dependent children and parents. This limit is included within the overall limit of Rs. 25,000 or Rs. 50,000 mentioned above.
Subsections of 80D
Section 80DD
It allows tax deductions for expenses incurred for medical treatment, nursing, training and rehabilitation of a disabled dependent relative. Moreover, it allows deductions for payment of health insurance policies for the dependant.
Section 80DD allows a maximum deduction of Rs. 75,000 for dependent relatives with normal disabilities and Rs. 1,25,000 for cases of severe disabilities.
Section 80DDB
This section allows tax deductions on medical treatment expenses for specific diseases. Individuals can claim tax deductions of up to Rs. 40,000 for payment made towards the medical treatment of self or dependent family members.
If you pay medical expenses of dependents above the age of 60, you can get tax deductions up to Rs. 1,00,000. In the case of reimbursement of medical expenses by insurer/employer, deductions u/s 80DDB are reduced. 
Section 80E: Deduction for Education Loan Interest
Section 80E under Chapter 6A of the Income Tax Act ensures that higher education does not lead to an additional tax burden. It allows a 100% deduction on the interest paid on loans taken for higher education.
Individuals can claim this for interest repayment on loans taken by self, spouse, and dependent children. Taxpayers can also claim this for a student, for whom he/she is a legal guardian. Deduction u/s 80E is available for up to 8 assessment years from the start of interest repayment.
Also Read – Deductions under section 80C of Income Tax
Subsections of 80E
Section 80EE
This deduction is available for individuals who had taken a home loan to purchase residential property in FY2016-17. It allows an additional deduction of up to Rs. 50,000 over deduction available u/s 24.
Section 80EEA
It allowed an additional deduction of up to Rs. 1.5 lakh for loans taken for the purchase of affordable housing. With Rs. 2 lakh deduction available under Section 24, this increases the total deduction to Rs. 3.5 lakh.
Section 80EEB
This Section was made to promote the purchase of electric vehicles among individuals. It allows maximum tax deductions of Rs. 1.5 lakh for interest payment on loans taken to buy electric vehicles.
Section 80G: Deduction for Donations to Charities
Section 80G under Chapter 6A of the Income Tax Act allows 100% tax deductions for donations to certain charitable institutions and funds. The deduction amount is based on the category of funds receiving donations- 100% of total donation, 50% of the total donation and 100% and 50% of donation with a 10% cap.
For cash payments, tax deductions are allowed for up to Rs. 2000 while donations in kind are not eligible u/s 80G. All types of taxpayers are eligible u/s 80G of Chapter 6A of the Income Tax Act, including individuals, firms, HUF, LLP etc.
Subsections of 80G
Section 80GGA
Taxpayers who do not have income from business/profession can avail of deduction u/s 80GGA. It allows you to claim the whole donation amount given to scientific research or rural development as tax deductions.
Section 80GGB
It allows Indian companies to get tax deductions on contributions given to any political party or an electoral trust. The whole donation can be claimed, provided that it is not made in cash.
Section 80GGC
This allows any individual taxpayer to get deductions on contributions to a political party or electoral trust.
Section 80RRB and Section 80QQB- Deduction for Royalty Income
Any resident Indian who is the first and verified inventor of an invention can claim deductions u/s 80RRB. One can claim deductions worth 100% of their royalty from patents up to a limit of Rs. 3,00,000.
Section 80QQB allows an author (or joint author) to claim tax deductions for royalty income from their books. For lump-sum payments, the deduction is limited to Rs. 3,00,000, while for other cases, it is subject to a maximum deduction of 15% of the value of books sold.
Section 80TTA and 80TTB — Deduction on Interest Income
Individuals and HUFs can claim tax deductions on the interest income from savings accounts in banks, post offices and cooperative banks. The maximum limit for tax deduction u/s 80TTA is Rs. 10,000 or the actual amount of interest earned (whichever is lower).
Under Section 80TTB, senior citizens (60 years or older) can claim tax deductions for interest income subject to an upper limit of Rs. 50,000. This deduction is allowed for deposits in banks, post offices and cooperative banks.
Section 80U — Income Tax Deduction for Disabled Individuals
Any resident Indian suffering from physical or mental disability can claim fixed tax deductions under Section 80U. A qualified government doctor or medical board must certify the person to be disabled.
Individuals with normal disabilities (40% to less than 80%) can claim tax deductions of up to Rs. 75,000. For those with severe disability (80% or more disability), the upper limit is Rs. 1,25,000. This deduction is not based on actual expenses.
Final Word
Chapter 6A of the Income Tax Act contains all the above sections and sub-sections, allowing you to reduce your taxable income and overall tax liability. Taxpayers should understand these deductions and take advantage of tax-saving investments to grow their wealth while saving taxes.
Frequently Asked Questions
Q1. What are the tax-saving instruments under Section 80C?
Ans: The following are some of the investments/expenses eligible for tax deductions u/s 80C:
ELSS mutual funds
NPS (National Pension Scheme)
ULIP(Unit Linked Insurance Policies)
NSC (National Savings Certificate)
PPF (Public Provident Fund)
Tax-saving FDs
Home loan interest repayment (principal component)
Life insurance policy's premium payment
Q2. What income tax deductions can you claim for home loan repayment?
Ans: You can claim the following deductions on home loan repayments:
> Deductions up to Rs. 1.5 lakh for home loan repayment (principal component) u/s 80C
> A maximum of Rs. 2 lakh for interest repayment u/s Section 24
> Additional deduction up to Rs. 50,000 u/s 80EE over Section 24
Q3. What is a standard deduction of income tax?
Ans: Budget 2018 introduced a standard deduction to replace travel allowance and medical reimbursement. This allowed salaried employees to deduct Rs. 40,000 from their annual income. In 2019, the limit was increased to Rs. 50,000 for taxpayers.  
Q4. What is the main difference between income tax deductions and exemptions?
Ans: Income tax exemptions are provided on certain sources of income, making them exempt from total income. In contrast, tax deductions allow you to lower your gross total income. Only specific expenditures and investments can be claimed as tax deductions.
Q5. What income tax deductions does Section 24 allow?
Ans: Section 24 allows you to claim tax deductions of a maximum of Rs. 2 lakh for the interest component of home loan repayments of a self-occupied property. For rented property, you can claim the whole amount of interest paid as deductions.
Before you go…
Looking for instant 🚀 personal loans 24*7 anywhere, anytime? Install the Navi app now!
Or, maybe you're looking to buy that house you've been eyeing 🏠 and you need a loan of up to Rs. 5 crores. Install the Navi app now and get your instant in-principle approval right away! Interest rates starting at 6.46% p.a.
How about an affordable health insurance policy 👨‍⚕️ starting at a monthly premium of just Rs. 241? Install the Navi app and get your policy in under 2 minutes
Instead, want to put your savings into action and kick-start your investment journey 💸 But don't have time to do research. Invest now with Navi Nifty 50 Index Fund, sit back, and earn from the top 50 companies.