The Government of India encourages its citizens to participate in infrastructure building and boost economic progress. The lion's share of these required funds comes from taxpayers. However, the Government also encourages traders and investors to participate in nation-building. Contributions from shares and investments help meet these requirements. To enable investors to continue functioning with ease, Section 80CCF Of Income Tax provisions incentives to investors. However, the validity of these bonds has now been terminated.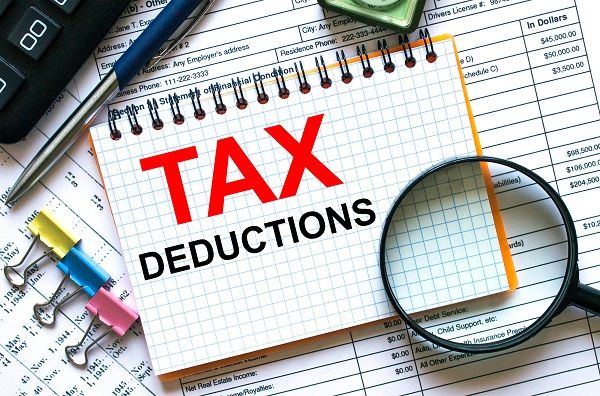 What is Section 80CCF of the Income Tax Act?
This scheme provides tax benefits to investors. It lists certain tax benefits and provides additional deductions that investors can enjoy. This results in a win-win situation for both parties.
Section 80C provides a list of deductions. The sub-section Section 80CCF allows deductions on government-approved infrastructure bonds. Investors can enjoy deductions up to Rs. 20,000 on their total taxable income.
Deductions under Section 80CCF of Income Tax Act 1961
Under this scheme, investors can avail of tax benefits on investments in infrastructure and other tax-saving bonds in Demat form/physical bonds. Benefits under Section 80CCF of the Income Tax Act 1961 include tax deductions on bonds issued by LIC, Industrial Financial Corporation of India and other Non-banking financial institutions.
Additionally, bonds eligible for deductions under Section 80CCF should be on the tenure of 10 years or more (5 years lock-in period). Interest from these investments is, however, taxable.
Eligibility for Tax Deduction under Section 80CCF of Income Tax
To be eligible for deductions under Section 80CCF, an individual must be:
An Indian individual (companies and organisations are not eligible)
Member of Hindu Undivided Family (only one member is eligible)
Joint investors in infrastructure bonds (only one member is eligible)
Investing in assorted tax-saving bonds issued by banks or other institutions
The maximum tax deduction possible is Rs. 20,000
Minors are not eligible
Also read: How To Calculate Taxable Income?
Applicability of Section 80CCF of the Income Tax Act
Deductions under Section 80CCF apply to an individual's net income, thus reducing his/her taxable income. Mr Pankaj's annual income of Rs. 5 lakhs warrants income tax on Rs. 2.5 lakhs (no tax payable till Rs. 2.5 lakhs).
Now, he invests Rs. 1.5 lakhs in schemes that carry deductions under section 80C. Thus, his taxable income now amounts to Rs. 1 lakh. Then, he chooses to invest Rs. 40,000 in an infrastructure bond issued by SBI. Under section 80CCF, deductions apply to Rs. 20,000. Thus, his net taxable income stands at Rs. 80,000.
Documents Required for Tax Deduction under Section 80CCF of Income Tax
The income tax department wants investors willing to enjoy deductions under section 80CCF to present certain documents. These include-
Any valid government ID viz., Aadhaar card, Voter ID, Driving license, etc.
Valid bank details
PAN card details
Key Points to Remember about Section 80CCF of Income Tax
The deduction scheme under this section of the Income Tax Act is applicable for long term investment bonds. Deductions under Section 80CCF apply to all Indian residents and not NRIs. Thus it is not applicable for companies or partnerships, etc.
Investors can purchase infrastructure bonds online. These bonds' interest income comes under income from other sources.
Also, these tax-saving bonds have a minimum term of 5 years with a lock-in period of 5 years. Interests obtained from these investments are taxable.
Also read: List of 11 Tax-Free Income Sources In India (2022)
Final Word
Typically, the issuance of infrastructure bonds under Section 80CCF of the Income Tax Act is subject to owning Demat accounts. However, they can also allot such bonds without it. Investors should give at least 2-3 days to let the allotment process happen.
FAQs on Section 80CCF
Q1. What are the eligibility criteria for purchasing infrastructure bonds?
Ans: Any adult individual who is an Indian resident and/or is a member of a Hindu Undivided Family is eligible to purchase infrastructure bonds and enjoy tax deductions up to Rs. 20,000.
Q2. What are the benefits of infrastructure bonds?
Ans: In comparison to other bonds, infrastructure bonds are easier to handle since they carry lower risks. The quality assessment ensures that these bonds are ranked according to their profit generation capacity. Additionally, they are relatively more liquid since they are listed on stock markets.
Q3. Can infrastructure bonds be used to issue loans?
Ans: Bonds under Section 80CCF Of Income Tax cannot be used to avail loans. However, they can be kept as security after the lock-in period.
Q4. What is the procedure for applying to infrastructure bonds?
Ans: Assesses can apply to infrastructure bonds with a valid Demat account. However, he/she needs to keep his/her PAN Card details ready. For physical purchases, investors should produce their identity proofs. These bonds carry a maturity period of 10 years.
Q5. Is investing in infrastructure bonds a good option for new investors?
Ans: These bonds are less risky as compared to customarily traded bonds. Plus, the government encourages investors to invest in these bonds.
Before you go…
Disclaimer: Mutual Fund investments are subject to market risks, read all scheme-related documents carefully.
This article has been prepared on the basis of internal data, publicly available information and other sources believed to be reliable. The information contained in this article is for general purposes only and not a complete disclosure of every material fact. It should not be construed as investment advice to any party. The article does not warrant the completeness or accuracy of the information, and disclaims all liabilities, losses and damages arising out of the use of this information. Readers shall be fully liable/responsible for any decision taken on the basis of this article.