A capital loss occurs when the selling price of a property is lesser than the purchase cost and cost of improvement combined. However, you can balance the loss if capital gain and capital loss occur simultaneously. Keep reading to know how to do so.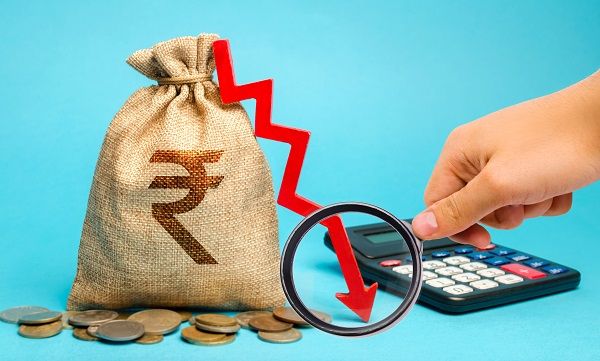 What is Long Term Capital Loss?
Long-term capital losses arise if one sells a property after holding it in for 12 months or longer. One can utilise long-term capital losses to balance future gains or gains during the filing period.
What is Short Term Capital Loss?
If any person faces long-term capital loss against any property or investment that can be set off against any long-term gain, realised from any other property or investment.
What is Short Term Capital Loss Set Off?
In cases of long-term capital loss, short term capital losses can also be set off against any profit realised from short-term or long-term capital gain from the sale of any asset or investment.
What is Carry Forward of Capital Loss?
Even though capital losses can be adjusted with gains arising from the sale of any asset, it is sometimes impossible to recover the full value in the same year. Now, one can carry forward and adjust the remaining amount in the next year. Individuals can do so for eight consecutive years from the assessment year in which the loss was experienced.
Compulsory Filing of ITR
The Income Tax department has made it compulsory that individuals cannot carry forward the capital losses incurred in that year unless filed in return for that year before the specified date. If one fails to file ITR within the due date, a penalty is levied on the outstanding amount.
Also Read: How To Save Tax On Capital Gains Tax: Types Of Capital Gains And Tax Rates
Final Word
Apart from the adjustments that can be made with the gains realised, the capital loss has other benefits. One can claim tax deductions on any type of capital loss. One can include the capital loss realised for adjustment in the total income-eligible for taxation. However, one has to file the income tax return within the due date to take advantage.
FAQs on Capital Loss
Q1. What is a financial instrument?
Ans: Financial instruments are assets or contracts involving two parties with monetary value in the market. Stock, bonds, shares etc., are all examples of financial instruments.
Q2. What can be the consequence of not reporting capital losses?
Ans: In cases where you experience a capital loss but do not report it, you can get a notice from Internal Revenue Service considering the whole proceeding to be a short term gain. The notice might also include a penalty. 
Q3. What is a Wash sale in capital loss?
Ans: A wash sale occurs if an investor sells security or stock and buys the same within 30 days before or after the sale. This strategy was introduced to dispirit investors who sell a stock at a loss just to claim the tax benefits.
Q4. What is a capital asset?
Ans: A capital asset is a property which holds significant value like houses, cars, investments, collectables, and art, etc.
Q5. What is an inter-source adjustment of losses?
Ans: If a taxpayer experiences any loss against a source of income, and then he can make adjustments from any other source of profit under the same income head.
Before you go…
Disclaimer: Mutual Fund investments are subject to market risks, read all scheme-related documents carefully.
This article has been prepared on the basis of internal data, publicly available information and other sources believed to be reliable. The information contained in this article is for general purposes only and not a complete disclosure of every material fact. It should not be construed as investment advice to any party. The article does not warrant the completeness or accuracy of the information, and disclaims all liabilities, losses and damages arising out of the use of this information. Readers shall be fully liable/responsible for any decision taken on the basis of this article.