Phishing is a very big concern for all sorts of institutions like banks, governments, tech companies, etc, as it is very difficult to completely erase the incidents of phishing from the digital ecosystem. The occurrence of multiple phishing-related scams happens every day. Though several organizations have integrated anti-phishing technology into their ecosystem, it still remains a major concern for the common people.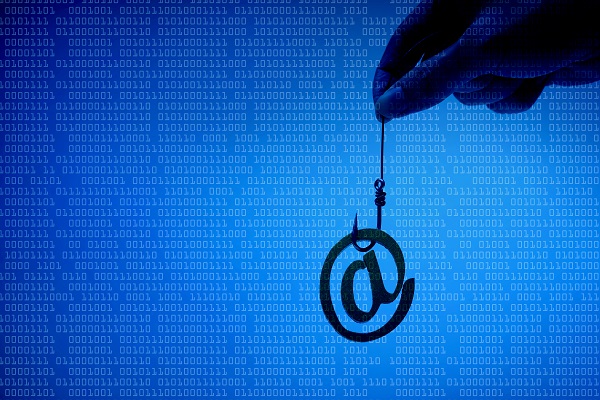 What is Phishing?
Phishing is a malicious action where there is an attempt to steal sensitive information of a user by scamsters. The sensitive information could be a username, password, card, bank details, etc.
The scammer usually impersonates someone from a legitimate institution in order to dupe a person.
According to a survey report released by McAfee in 2019, around 56.1 percent Indians have fallen victim to phishing scams, by clicking on links that act as a clickbait but take users to sketchy websites. Also, some emails, SMSs or phone calls may come across real. For example, you may get a mail from a reputed financial service provider or bank stating that your debit card has been blocked and to continue using your card, you need to share a few details. Such emails come with the brand logo, email id, etc., however if you do a little research, you may spot disimilarities in the logo or email ID. Hence, staying alert and informed in this era of digital scammers is absolutely necessary.
Though such phishing baits are not always easy to spot, you can still take preventive measures to protect yourself from financial phishing scams.
Also Read: 5 Pro Personal Finance Tips For Millennials
How to Shield Yourself from Phishing?
1. Install a Caller ID on your Phone
There are applications available that could tell you details about the sender of SMS. This could help you in identifying whether the number used to send this SMS is already flagged as a spammer/phisher or not.
And if you find that the number is actually of a scamster, then the first thing you should be doing is to delete that particular message without doing anything as asked to do in that SMS.
Truecaller and Showcaller are some examples of the caller ID applications available out there.
2. Check if the Email Address Starts from HTTPS
HTTP and HTTPS are two protocols of data communication over the internet. But HTTPS is considered a safer way to do so – for example, https://www.navi.com.
Scamsters have become smarter. They might send you the mail with a popular brand logo and email ID that represents the brand. It's easier to fall for such traps. However, a little bit of research, like if the sender's email starts from HTTPS or not can help you determine whether it's a fake email ID.
3. Don't Panic
Scamsters usually communicate with messages like 'Please update your bank info or your account balance will become zero'. They try to create a sense of emergency so that you act in haste and fall into their trap. Hence, if you ever read or hear a message which is trying to induce fear in you, sit down and relax. No bank or registered financial institution would send such texts.
4. Keep your Phone Device Software Updated
Software updates are meant to make the software viable according to the latest scenario. Hence apart from functionalities, software updates may also contain necessary security upgrades which may protect you from harmful attackers.
Some of the basic things you could keep updated are your internet browser, your device OS, and security software like antivirus.
5. Watch Out for Poor Grammar and Spellings
Scamsters tend to make mistakes with spelling and grammar, which a real institution is unlikely to do.
Hence if you find incorrect spelling or faulty grammar in an SMS/email/pop-up etc, you have a hint that this is a phishing attempt on you.
Also Read: Personal Finance Calendar
How to Report any Phishing Attempt in India?
If the phishing attempt was made to get your money or bank details, respond ASAP to your bank. In case of getting phished, you may lodge a complaint to https://cybercrime.gov.in/ or could call 155260 to report the incident.
Final Words
In case, someone calls you by saying they are calling from your bank, before taking any action as asked, you may ask the caller to share their email or phone number. In most cases, they will drop off. Or you can contact your bank branch yourself and confirm the same.
We wish that you stay digitally safe, hence keep yourself aware and sharp to avoid getting phished.