Millennials are usually considered as the target market for new-age businesses, the risk takers, the life lovers, etc. But there's a serious allegation that most millennials often tend to ignore some of the most important aspects of a financially healthy life. It's an irony that most millennials in fact hold a high-paying job. In fact, due to this reason, financial experts consider a significant chunk of millennials as HENRY – High Earner, Not Rich Yet.
Though the trend is changing, we would still like to share a few tips that would make your financial life even cooler through better and more responsible money management.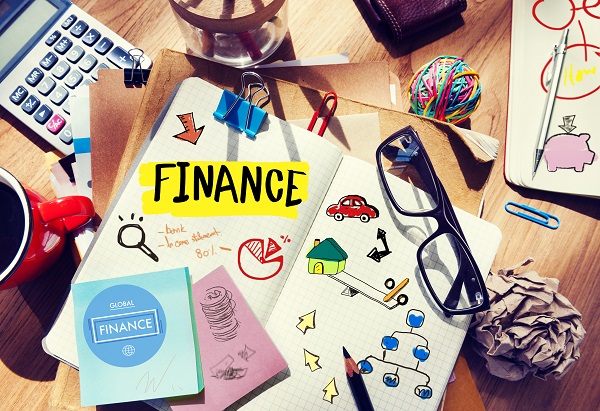 Invest today!
Did you know Mr. Warren Buffett started investing at the age of 11. We are not expecting you to start as early as that. In fact, when you land your first job or when you have a stable source of income could be a great starting point for investing!
You have more scope for taking risks when you start early.
There is no shortage of investment avenues with things like mutual funds, direct stock investment, debentures, bonds, new age investments like cryptocurrencies etc.
Hence sit down, learn and put your money to exercise through investments, while creating a 'due balance between risk and reward'.
Start Building An Emergency Fund
We are living in unprecedented times. Job losses and medical crises are on the rise. To avoid any type of financial hassles, start building an emergency fund. How to do that you ask? It's fairly simple. Just keep aside 5% – 10% of your salary every month. Ideally, an emergency fund should be like 4x of your monthly income. So, start building it today to have a stress-free life.
Insurance is important!
We're young and fit, so why insurance? Well, the pandemic taught us plenty of things and one of the most important lessons would be having a comprehensive insurance policy in place. Trust us, your company's health insurance policy is not sufficient. So, buy a comprehensive plan that will help you during medical emergencies.
Unnecessary debt is a big NO!
If you're spending more than you're earning, then it's a problem that you should fix now. Overspending on your lifestyle could lead to the forever-dreaded debt trap. So, plan your expenses, avoid unnecessary spending and stay clear of debt.
Use your credit cards wisely
In fact, manage your credit channels wisely. Use cards to accumulate points or earn air miles and not for paying huge bills in pubs. Make sure to utilise only 20% of your credit card limit. And yes, pay your bills on time.
Final Words
In the process of earning and saving, don't miss out on your life. It's equally important. We wish you to have a blast in your life, full of life, money and a financially stable future.
Before you go…
Looking for instant 🚀 personal loans 24*7 anywhere, anytime? Install the Navi app now!
Or, maybe you're looking to buy that house you've been eyeing 🏠 and you need a loan of up to Rs. 5 crores. Install the Navi app now and get your instant in-principle approval right away! Interest rates starting at 6.46% p.a.
How about an affordable health insurance policy 👨‍⚕️ starting at a monthly premium of just Rs. 241? Install the Navi app and get your policy in under 2 minutes
Instead, want to put your savings into action and kick-start your investment journey 💸 But don't have time to do research. Invest now with Navi Nifty 50 Index Fund, sit back, and earn from the top 50 companies.
Mutual Fund investments are subject to market risks, read all scheme-related documents carefully.