If you have already started saving money, then probably it's time to grow your wealth. What's the difference between growing and saving you ask? Well, savings ensure that you have enough to sail through during an emergency but growing your wealth ensures a safe and secured financial future.
In this article, we have stressed on a few expert tips that will help you accumulate wealth over time.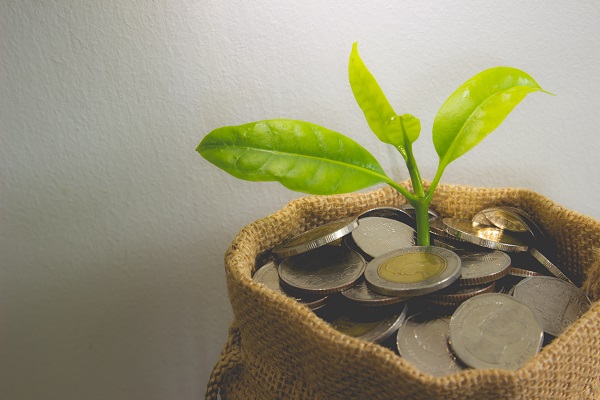 Government Bonds
Do you know that the government also raises debt, that too directly from the public. They do it in the form of securities called 'bonds' and 'bills'. These are primarily long-term investment tools that are issued for periods ranging from 5 to 40 years. These bonds can be issued both by the central and state governments. Although, investing in government bonds is a less-risky affair, the returns are low compared to equity funds, stocks, etc.
Diversifying your investment portfolio
Putting your money to work in different channels not only helps you grow your wealth but also mitigates risk. For instance, put a small amount in FDs, allocate some portion to mutual funds, invest in government schemes like National Pension Scheme. A bit of prior investment planning would certainly help.
Stay invested
Whatever may come, stay invested! Putting your money to work will help you fetch better returns in the long-run. Also, the earlier you start investing, the better it is. Consider this as a long-term task and not a short-term plan for quick money.
Invest in Systematic Investment Plans (SIPs)
It takes a nominal amount to invest in SIPS, however the long-term benefits are immense. You can start small with just Rs.1000 and keep investing every month. However, it's best to do some research before you start investing in stocks or mutual funds. That will help you get maximum returns on your investments. Just note that mutual funds are subject to market risks. So, if you see that the market is going downhill, you can stop your investments. Well, that's another benefit of investing in SIPs.
Consider passive investing
So, there are two types of investing – active and passive. Active investing involves a fund or portfolio manager who buys and sells assets depending on market fluctuation to keep the fund's asset allocation on track. The primary goal is to beat the market index.
However, in case of passive funds, the main goal is to duplicate the performance of major market indexes. Passive investing doesn't require any involvement of fund managers and hence they are less expensive. Also, historically speaking, passive funds have been beating active funds in terms of long-term gains. So, consider investing in index or passive funds like Navi Nifty Next 50 Index Fund for better returns in the long run.
Final Word
Start wealth planning today to enjoy a stress-free post-retirement life. Stay invested and make necessary changes in your investment portfolio based on market conditions. Here's wishing you great financially-strong life ahead!
Before you go…
Mutual Fund investments are subject to market risks, read all scheme-related documents carefully.