The Income Tax Act prescribes rental income taxability for individuals receiving rent from a let-out property. Meanwhile, this taxation of rental income is also eligible for specific deductions and exemptions under the IT Act.
What are they, and how is rental income actually calculated?
Read on to find out.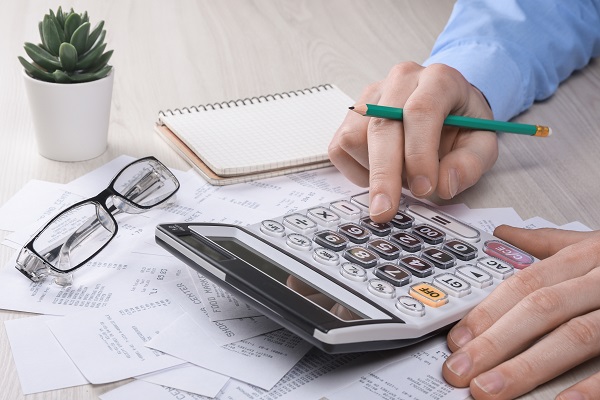 An Overview of Rental Income Taxability in India
Any income arising in the country is taxable in the hands of resident taxpayers and non-resident taxpayers. As a result, income generated from a rented or leased out property is taxable.
Rental income also includes the overall amount that one pays as a security deposit or advance. Moreover, there is no differentiation between residential and commercial property in terms of rental income taxability. Even the parking space attached to your house is considered a property, and if you let it out, the income generated is taxable.
Furthermore, the IT Department levies a tax on the property depending on its annual value. You can determine the annual value by considering the higher of the following values:
The actual rent received from a property
A reasonable rent amount that the property can generate (if let out)
As per the Income Tax Act, rental income from a property is taxable as per Section 24 under the heading' Income from house property.' Meanwhile, any rent earned from a let out land is taxable under the heading' Income from other sources.' 
Note that if the establishment is used for business or professional purposes, then this section is not applicable.
Also read: Section 80CCD(1B) Of Income Tax Act: Who Can Benefit From It?
Calculation of Rental Income
Follow these steps to calculate your income tax on rental income:
Step 1
Calculate the property's Gross Annual Value (GAV). For let out properties, the amount collected as rent is the GAV.
Step 2
If you have paid property tax in advance, you can claim a deduction on that.
Step 3
Determine your property's Net Annual Value (GAV – property tax).
Step 4
Claim 30% standard deduction on NAV available under Section 24 of the Income Tax Act.
Step 5
If you have taken a home loan for that property, you can claim a full tax deduction on the interest component of that loan. 
Step 6
The remaining amount is your income from property, which is taxable as per your current tax slab and regime.
Tax Deductions/Exemptions on Rental Income
There are specific provisions that allow exemption or deduction with regard to rental income taxability. As per Section 24 of the Income Tax Act, you can claim the following deductions:
Standard deduction
The standard deduction under this section is applicable to every taxpayer. So, if you own a property, you can claim a tax exemption of 30% of the property's Net Annual Value.
However, this deduction is not applicable if you are staying in the house and it is the only property you own.
Interest deduction
If you have purchased a property via a home loan and have rented out the property, then you can claim a tax deduction on the entire interest component that you pay towards your home loan annually.
Key Points to Remember Regarding Rental Income Taxability
There are a few key points that you must remember regarding the taxability of rental income. Find them below:
Only your property's NAV is considered for taxation. You can arrive at this value by deducting the property tax from GAV. For instance, suppose you receive Rs. 1,00,000 as rent annually. At the same time, you pay Rs. 30,000 towards municipal taxes. In this case, your property's NAV will be (1,00,000 – 30,000) = Rs. 70,000.
If your house is lying vacant without any tenants, then you must consider the actual rent amount and not calculate it against the entire year. For example, if your house yields Rs. 12,000 as rent per month but is vacant for 3 months, then the GAV of the property will be (12,000×9) = Rs. 1,08,000.
If your property is vacant and you do not receive rental income, but you are paying regular municipal taxes, then you can cover this loss from other income sources. They may include your salary or rent from another property. If you cannot cover this loss for the current financial year, you can carry this forward for 8 years.
Also read: Section 115BA of the Income Tax Act
Final Word
Knowing the intricacies of rental income taxability is crucial for every taxpayer who receives any income from a let-out property. Go through the above sections in detail and claim the tax deductions to minimise your tax outgo.
Frequently Asked Questions
Q1. Is rental income classified as earned income?
Ans: No, you earn rent by letting out your personal property. So, rental income is not an earned income. Instead, it is considered a passive income as per the ongoing income tax laws in the country.
Q2. What type of property is applicable for rental income taxability?
Ans: There are no exceptions for any property regarding rental income taxability. Income tax for income earned from a property is applicable for residential and commercial properties alike. Even factories or garage extensions also come under this.
Q3. What is property tax? Do tenants have to pay this?
Ans: Property tax is a tax that is levied on a property. It is an annual amount that the property owner has to pay to the municipal corporation or local government. So, no, tenants do not have to pay the property tax. The sole person liable to pay this tax is the property owner.
Q4. Do NRIs have to pay rental income tax?
Ans: Income accumulated from a let-out property is taxable in the hands of both non-resident and resident taxpayers. So, if an NRI owns a property in India and enjoys rental income from that property, he/she is liable to pay tax on that said income.
Q5. What is double taxation?
Ans: An NRI who has property in India must be a resident of a foreign nation. Now, he/she is also liable to pay tax in the foreign country on the rental income generated against a property situated in India. This is double taxation. To avoid this, the Income Tax Department analyses if there is any DTAA (Double Tax Avoidance Agreement) between India and that foreign country.
Before you go…
Looking for instant 🚀 personal loans 24*7 anywhere, anytime? Install the Navi app now!
Or, maybe you're looking to buy that house you've been eyeing 🏠 and you need a loan of up to Rs. 10 crores. Install the Navi app now and get your instant in-principle approval right away! Interest rates starting at 6.46% p.a.
How about an affordable health insurance policy 👨‍⚕️ starting at a monthly premium of just Rs. 241? Install the Navi app and get your policy in under 2 minutes
Instead, want to put your savings into action and kick-start your investment journey 💸 But don't have time to do research. Invest now with Navi Nifty 50 Index Fund, sit back, and earn from the top 50 companies.