Bonds are investment instruments issued by corporates and governments to raise funds. Prospective investors receive returns according to a predetermined interest rate for investing their funds. There are various types of bonds issued in the markets.
Tax free bonds are a very popular form of investment. As the name suggests, these bonds do not attract taxes and are lucrative investments for individuals, trusts, HUFs, etc. The upcoming section provides all information about these bonds in detail.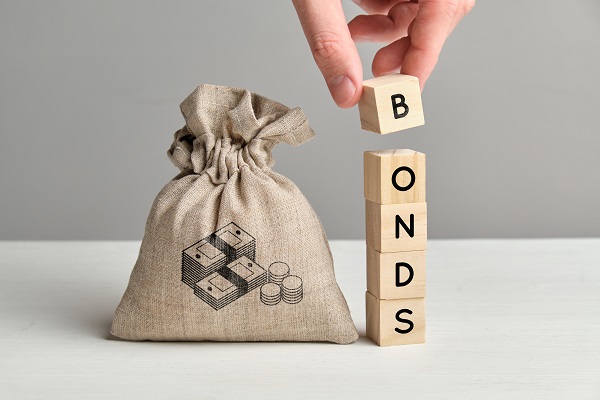 What Are Tax Free Bonds?
These bonds are issued by different public sector undertakings to raise funds for a specific purpose. These are issued for a fixed tenure and are offered at a predetermined coupon rate. As PSUs issue these, there is very low credit risk.
Section 10 of the Income Tax Act allows exemption from interest earned on these bonds. These bonds are also traded on stock exchanges. Note that the market price of bonds is crucial as if the interest rate falls, bond prices will rise, and they may trade at a premium with regard to their face value.
Tax free bonds in India are issued by NHAI, PFC, NABARD, HUDCO, REC, etc.
How Tax Free Bonds Work?
Tax free bonds offer returns to investors at a predetermined coupon rate. All interest earned from these is completely tax-exempt irrespective of the income slab of the investors. The coupon rate that the issuer can offer is dependent on the yield of government securities at that time. The rate does not change during the entire duration of the holding period.
Interest offered is fixed based on two factors: One is the rating of the enterprise issuing the bond, and the other is the status of the investor (whether he/she is a retail investor or a high net worth individual).
Also Read: Central Government Health Insurance Scheme In India: Facilities, Components and More
Features of Tax Free Bonds
Here are some features of tax free bonds:
The risk associated with these bonds is quite low as they are backed by the government. The chances of default are rare; they can provide stable and decent monthly returns on the capital invested.
Interest earned on tax free bonds is completely tax exempt. Moreover, the bonds do not attract any TDS clause, i.e. there is no need on the part of the issuer to deduct tax at source before crediting interest in the receiver's bank account. However, the principal amount invested is not applicable for deductions u/s 80C.
Tax free bonds come with a fixed lock-in period. It ranges from 10-20 years, and investors cannot withdraw their money before the bond matures. Individuals need to make sure that they do not need the money that they are investing in the near future. However, note that the bonds can be traded on stock exchanges.
The bonds have lower liquidity than other investment instruments. Since these securities come with a fixed lock-in period, investors cannot withdraw their money before maturity. So, liquidating them may be a challenging task.
Only government-owned companies and municipal corporations can issue these bonds. Investors can acquire these bonds from secondary markets for meeting their financial goals if they are not able to purchase them during the subscription period.
Investors can earn a guaranteed interest on the bond amount invested annually. Interest rates are influenced by the prevailing rate of government securities. An investor can earn higher interest than a savings account. If one considers the tax-exempt nature, it becomes an efficient investment measure.
Difference between Tax free and Tax saving bonds
| | | |
| --- | --- | --- |
| Parameter | Tax Free Bonds | Tax Saving Bonds |
| Interest | Interest earned is credited every 6 months. The interest rates are also high as compared to other investment instruments. | In the case of tax saving bonds, interest earned is paid annually to investors. As a result, the rate is slightly lower than tax free bonds. |
| Tax Exemption | Only the interest is eligible for tax exemption. The investment amount is not deductible u/s 80C. | Only initial investment of up to Rs. 20,000 is exempt u/s 80CCF. |
| Suitable for Investment | Tax free bonds are suitable for individuals and entities that fall under a high tax bracket. | These are suitable for long-term risk-averse investors who aim to saves taxes. |
How to Invest in Tax Free Bonds?
Investments in tax free bonds in 2022 can be made in a hassle-free manner. It can be done either via the offline/online mode by prospective investors. The subscription period is open for a limited time only, and one has to apply within that window to invest in the financial instruments. Individuals or entities going for offline mode of investment need to complete their KYC with the issuing authority.
Individuals can also acquire these bonds post issuance through their trading account. Investment in them after the issuance is just like share trading.
Who Can Invest in Tax Free Bonds?
Investors looking for stable returns over a long period of time can invest in these bonds.
Individuals having a lump sum amount with them can park their funds.
These bonds are also suitable for low risk investors as they are backed by the government.
Furthermore, tax free bonds for senior citizens may be an efficient investment strategy as they look for stable returns with low risk. However, individuals looking for liquidity in their investment plans can avoid this as it is highly illiquid in nature owing to the lock-in period.
Also Read: Section 54EC: Applicable Exemptions, Capital Assets, And Bonds
When Can One Redeem Tax Free Bonds?
Tax free bonds available now can be redeemed at maturity. There is no scope for pre-mature withdrawal. However, they are open to trading in secondary markets; any interested investors who had missed out on the initial subscribing window may acquire these bonds through trading in markets.
Gains arising from the trading procedure are liable for taxation u/s 112 of the IT Act. If the trading takes place within twelve months of purchase, then the gains will be taxed as per the applicable tax slabs. However, any gains from trade that occurs after twelve months of purchase will come under LTCG. The rate of taxation is 20% without indexation benefit.
Final Word
Tax free bonds are a very popular form of investment. They are useful for keeping one's tax liability in check. However, one must compare returns, investment duration, and ratings of issuers before taking a plunge.
FAQs on Tax Free Bonds
Q1. What are RBI savings bonds?
Ans: RBI issues these bonds on behalf of the Government of India. They come with a tenure of 7 years and offer interest at the rate of 7.75% per annum. However, they do not offer tax benefits to investors.
Q2. Are tax free bonds safe?
Ans: Tax free bonds are a relatively safe investment option. The government backs these debt instruments. Hence, the chances of default are quite rare. They are suitable for risk-averse investors who are looking to add stability to their portfolio.
Q3. What are disadvantages of tax free bonds? 
Ans: The following are some disadvantages of tax free bonds: 
These bonds have low liquidity as they come with a lock-in period.
Such bonds are prone to interest rate risk 
These bonds tend to get oversubscribed quickly, and investors fail to get allotment
Q4. What are municipal bonds?
Ans: Local governments issue municipal bonds to raise funds for various social welfare purposes. Municipal bodies use such financial instruments to raise funds that are required for building hospitals, schools, and drinking water facilities in their area.
Before you go…