Every small task or every little work is expected to be done within minutes in the technologically advancing world. Technology has reduced human efforts, and things have become easier from transferring money or talking to someone staying miles away. When everything is made available at your doorstep, why do we still rush to banks and financial institutions for loans? This article will emphasize the need and where you can get an online paperless loan within a short period.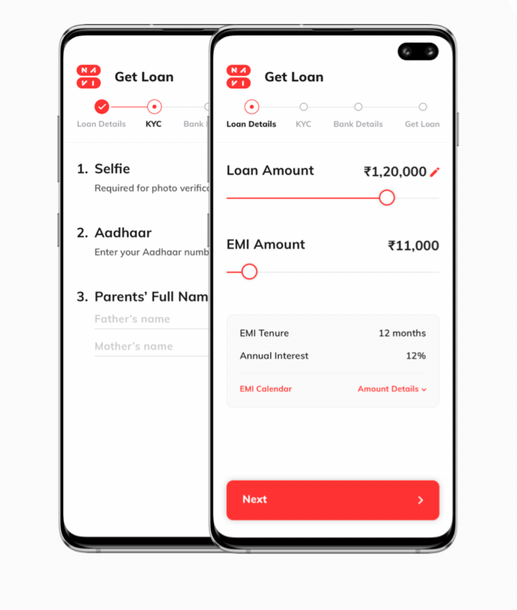 What is a paperless loan?
A paperless loan involves a financial transaction wherein one party or individual agrees to give another party or an individual a certain amount of money. Here the loan giver expects that he will receive the principal amount's repayment together with the fee, interest rate, or commission agreed upon by both parties through any online medium or over the phone.
Features and benefits of paperless loans
Getting any instant personal loan with documents is a hassle-free process.
The customers can apply for loans and get them sanctioned with ease and convenience.
The simple procedure involves filling out and submitting an online form on the application.
Few basic pieces of documentary evidence need to be attached in the form of a soft copy and the application form makes the process faster.
The bank or the financial institution then evaluates the documents and inquires about the purpose of the loan.
Assessing the creditworthiness of the applicant is a crucial step. After the bank receives all this information, they scrutinize the same and then approve or reject the loan application accordingly. And in the end, the amount of the loan is then credited to your account.
Eligibility criteria for instant paperless loans
Every individual has to fulfil a few basic conditions and requirements to be eligible for any instant paperless personal loan or paperless loan approvals. The majority of the individuals fall under the basic criteria, which are shown below:
The individual or anyone applying for the loan must be a citizen of India.
The age of the individual should be from 21 years to 60 years.
Individuals must be employed.
The individual or the applicant should have a minimum salary as specified by law.
For businesses, the minimum threshold amount is decided based on annual turnover or the profit after tax, depending upon the industry and sector the company is running.
Documents required
Online paperless loans are easy to apply for. The process is also simple, as explained above. Here is a list of a few documents which is mandated by law to apply for a paperless loan. The number of documents to be submitted varies according to the companies. The list includes:
Address proof (Rent agreement, passport, Aadhar card, utility bill, voter id, etc.)
Identity proof (Aadhar card, voters id, PAN card, etc.)
Bank statements
Salary slips
Form 16 or IT returns.
Keep a scanned soft copy of all these documents, which makes the application for the loan more hassle-free, and it is always a good practice to do so.
Why paperless online loans are better than offline loans
There are many advantages of paperless loan approval that we might not have come across. Being updated with technology always helps in the efficient and optimum utilization of available resources. Few of them are enumerated as under:
Minimal documentation is required.
Tedious and lengthy procedures for filing papers and other documents can be eliminated.
The speedy process of granting loans and the amount being received from the lender is also faster.
Going digital saves paper and thus focuses on the eco-friendly aspects also.
Loans at a lower cost as the costs of transport, paper printing, copies, etc., get eliminated.
More security is involved as compared to papers because many instances of discrepancies or unethical use of paper documents can be made.
Applying for an online paperless loan with NAVI
When it comes to paperless personal loans, NAVI has been emerging as an important application as well as a digital lending platform for paperless loans. It provides you with a loan of up to Rs.5 lakhs instantly through a paperless process in your bank account. To apply for an online paperless loan with NAVI, the following simple steps should be followed:
Download the Navi mobile application and select apply for an online personal loan.
Select the loan and EMI amount. Along with it, the EMI tenure and the interest rate are also specified.
Complete the KYC using PAN card and Aadhar card details. A selfie also needs to be uploaded, and the parent's name has to be mentioned.
Instant money is received in the bank account as you will be providing the bank details in the application.
To download the application, search "NAVI" on the Google play store
Final Word
Thus, we can conclude that because of instant processes in the lending sector, we have been able to save a lot of time, and obtaining a loan sitting at home has become trouble-free. For a developing country like India, paperless loan approval is a big thing, and it will grow shortly.

Frequently Asked Questions
Q1. What is the maximum amount of personal paperless loans available with Navi?
Ans: We can get up to Rs.5 lakh instant personal loan online without documents from Navi mobile application.
Q2. What are the other segments Navi provides loans to?
Ans: Navi provides personal loans as well as housing loans to the applicants.
Before you go…