Mr. Singh's credit card issuer and lender report his repayment details to CIBIL. They usually record his information post every 3 months or on a monthly basis. CIBIL maps out a score for him after every three months using the updates in his credit report.
Although the scoring procedure is highly transparent, Mr. Singh finds out a misprint in his CIBIL report. Are you wondering what he can do now? To know the procedure for CIBIL report correction, keep reading!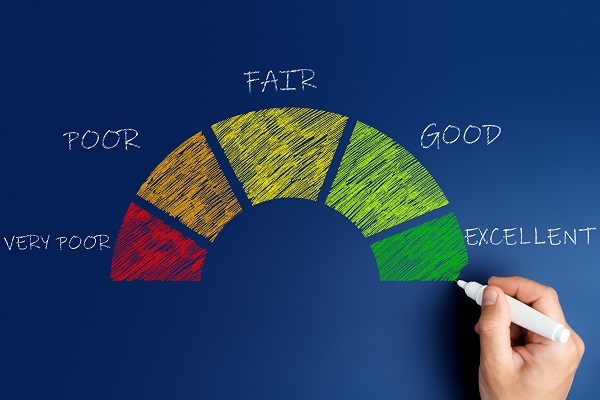 About CIBIL Dispute
In case of any discrepancy in your CIBIL score or report related to your loan account date, outstanding balance, name, contact information, etc., you will have the option of rectification. CIBIL dispute refers to the procedure of identifying and fixing mistakes in your CIBIL credit report.
Types of CIBIL Disputes
Are you looking for CIBIL corrections online? If yes, then know the major categories of disputes first.
Individual disputes
The following errors may arise in a person's credit report:
Duplicate account: You may find out that your account is present twice. In this situation, you have to raise a CIBIL dispute request.
Personal details: This may include inaccurate address details, mobile number or name. For instance, Rajat Singh can be misspelt as Rajiv Singh and hence requires rectification.
Company disputes
Knowing the following disputes will help you resolve your issue faster:
Incorrect fields: Details such as company's PAN, telephone numbers, branch address, registered address, pin code, state, city, legal constitution, company's name and name of partner/proprietor/director/promoter can be disputed.
Duplicate account: If your credit report repeats the same account again and again, you need correction.
Ownership: In case the company account specified isn't in your name, then an ownership dispute arises.
Other account details: Some other information in your account such as the sanctioned amount and credit type may be incorrect.
Also Read: How To Get Instant Loan Without CIBIL Or Low CIBIL Score In India?
Exceptions
Here are the following details for which you cannot raise a correction request:
Enquiry date
Date reported
Account number (if not an ownership dispute)
Member name (if not an ownership dispute)
Control number
Procedure to Raise a CIBIL Dispute
You can rectify the error using both online and offline procedures. If you wish to make your CIBIL correction online, follow the process below:
Online mode
Visit the official website of CIBIL and log in.
Now, press 'Credit Report' and choose 'Dispute Centre'. Next, choose 'DISPUTE AN ITEM'.
Provide your personal details in the dispute form and press 'SUBMIT'.
Select that section of your credit report against which you wish to raise a dispute request.
If there is a mistake related to duplicate information or ownership details, you can choose the dispute type from the given menu. On the other hand, in the case of data inaccuracy, you can type your details in a given field and press the submit button. Rectification of a significant error may lead to CIBIL score correction.
Online company dispute resolution
Visit the 'company dispute resolution' page of the CIBIL portal.
Enter the relevant information and mention the 'Reason for Dispute'.
Type your CAPTCHA code and click the submit button.
Offline mode
You can raise a dispute online by writing an application to TransUnion CIBIL. Get the address below:
TransUnion CIBIL Limited,
One Indiabulls Centre, Tower 2A, 19th Floor,
Senapati Bapat Marg, Elphinstone Road,
Mumbai – 400013
Procedure of CIBIL Dispute Resolution
Once you submit your dispute request, the following will take place:
CIBIL will examine your disputed data and will specify these details to your financier (based on the type of error).
If your financier approves this dispute, CIBIL will make the necessary corrections, and your next credit report will reflect the updated details.
Once the dispute gets resolved, the tag of 'Under Dispute' will disappear from the field.
CIBIL will take around 30 days to settle your dispute.
Also Read: How To Check CIBIL Score Online?
Final Word
Hopefully, you have now understood how to make CIBIL corrections online. Pay close attention to your CIBIL report and rectify a mistake immediately if it arises. An error-free report may improve your CIBIL score in the near future, and with a decent credit score, you can easily avail your required loan amount. 
Frequently Asked Questions
1. What to do if the dispute resolution is not satisfactory?
If you are not satisfied with the CIBIL dispute resolution, you can directly contact CIBIL or raise a fresh dispute request. CIBIL will only update the information if your lending institution furnishes it. It does not manipulate or change your data.
2. What should be the CIBIL score to opt for a personal loan?
Most lenders approve a personal loan if the applicant has a minimum CIBIL score of 750. You can avail more attractive interest rates on your personal loan with strong income proof and a higher CIBIL score. Contrarily, a lower score may diminish your possibility of availing a loan.
3. What can be the ideal CIBIL score for a home loan?
The ideal CIBIL score to opt for a home loan varies from lender to lender. The cut-off limit can be 650 for one lender and 700 for another. A score of 750 or above is perceived as 'excellent', whereas scores between 650 and 749 are taken as 'good'.
4. What are the details available in a CIBIL report?
The following information can be found in a CIBIL credit report:
Applicant's employment details
Details related to loan enquiries and credit cards
Information of loan taken
Applicant's personal details and contact information
5. What does ECN mean?
ECN (Enquiry Control Number) denotes a 9-digit unique number that enables a lender to find a borrower's credit record from CIBIL. It maintains details of a borrower's credit score and history. You can acquire your control number when your credit report gets generated.
Before you go…