Every industry in the modern world requires a regulator to protect the interests of clients or users. In the world of mutual funds, this role is played by the Association of Mutual Funds in India.
It is a non-profit organisation under the Securities and Exchange Board of India that counters the myths around mutual fund investing and educates investors all across India. As a primary regulator, AMFI aims to resolve any issue or concern that investors have regarding mutual funds.
Since its inception in 1995, AMFI has played an outstanding role in raising the standards and maintaining the integrity of the Indian Mutual Fund Industry.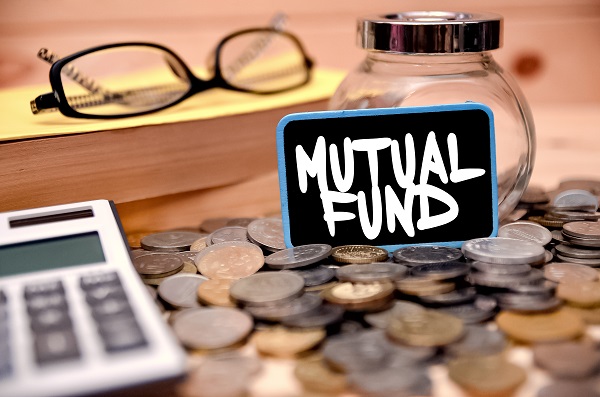 Role Played by the Association of Mutual Funds in India
AMFI is the primary regulator for the mutual fund sector in India. It performs various roles that significantly impact this industry. The establishment of AMFI took place keeping in mind the core principles of integrity, transparency, and morality.
For a long time, mutual funds remained surrounded by myths due to unawareness amongst Indian investors. This regulatory body educates investors and makes mutual fund investments more transparent and accessible. Due to its efforts, for the month of February 2022, the overall assets under management (AUM) of the Indian mutual fund industry stood at Rs. 38.56 lakh crore.
Furthermore, AMFI has 44 members, including 42 asset management companies registered with SEBI. To maintain professional standards across the industry, this mutual fund association sets a code of conduct for all its members to follow. It also regulates disciplinary actions for any violation of this code of conduct.
Thus, all-in-all, the sole purpose of AMFI is to build faith of the investors and ensure that activities within the mutual fund sector remain transparent and ethical.
Primary Objectives of AMFI
The establishment of AMFI took place to fulfil the following objectives:
Outline and maintain ethical and professional standards for all activities in the mutual fund industry.
Ensure that all the 44 members and Indian investors follow the set regulations and remain ethical during their course of business.
Oversee the business practices and code of conduct of all mutual fund agents, AMCs, distributors, and other entities.
Work closely and represent SEBI on issues concerning the mutual fund industry. Moreover, comply with its guidelines.
Duly inform all investors about mutual fund risks and conduct nationwide awareness programmes to promote safe investment practices.
Keep investors informed about the updates in the mutual fund industry and conduct workshops to spread information about different funds.
Take disciplinary actions upon violation of the code of conduct by members or investors.
Register complaints or grievances against a fund house or fund manager and resolve them, thus protecting the interests of investors.
Make mutual fund investment accessible to new investors.
Also Read: What Is The Relevance Of Folio Number In Mutual Funds?
Committees under Association of Mutual Funds in India
To ensure the successful achievement of the objectives mentioned above, there are various committees under AMFI. Each of the following committees works on the fulfilment of a particular objective:
Committee on Operations & Compliance
Committee on Financial Literacy
Committee on Valuation
Committee on Registration of Certified Distributors
What is an AMFI Registration Number?
To stand by its principle of transparency, AMFI allocates a unique number to mutual fund agents, brokers and distributors in India, called AMFI Registration Number or ARN. However, not all of them receive this unique registration number. Only those who clear the National Institute of Securities Markets (NISM) certification can obtain an ARN.
It is only after getting certification from NISM that anyone can sell or recommend mutual funds to investors. Also, this certificate is valid only for three years.
Importance of ARN for Investors
A lot of times, brokers and intermediaries pretend to be legitimate and lure investors towards unprofitable schemes. Considering that intermediaries play a significant role in taking forward the mutual fund industry, checking their legitimacy is of utmost importance.
Fortunately, investors can verify their credibility through an ARN. All third-party agents must have an ARN ID card issued by AMFI. The card indicates whether they are eligible to sell mutual funds.
Intermediaries are also responsible for providing professional advice. Thus, AMFI only issues ARN to those mutual fund agents who are well-informed about the market trends, different mutual fund schemes, and reasons behind market fluctuations.
So, before you invest in mutual funds, verify the registration number of the fund house or broker.
How to Register for ARN Online?
Brokers or AMCs who are looking to apply for an ARN online can do so by following these steps:
Step 1: Link your Aadhaar card with your mobile number. In case the submission of your Aadhaar details has not taken place, you need to do that manually.
Step 2: Visit the official portal of AMFI.
Step 3: Enter your PAN and mobile number. The portal will automatically fetch your NISM passing certificate.
Step 4: Pay the registration fee via net banking.
Step 5: Individuals will get their new ARN license immediately. However, corporations have to wait for the verification of documents uploaded on the portal.
How to Renew ARN Online?
Brokers and AMCs who have an ARN but need to renew it after 3 years can apply for a renewal online by following these steps:
Step 1: Log in to the AMFI website using your User ID (existing ARN number) and password (provided by CAMS).
Step 2: The portal will fetch your NISM/CSE details automatically.
Step 3: Pay the renewal fee online using net banking.
Step 4: After verifying your documents, the ARN renewal will take place instantly.
Also Read: Easy Ways To Invest In Mutual Funds Online
Final Word
As industries shift towards a more technology-driven approach, regulating their actions becomes necessary. It is now easier to dupe innocent clients and indulge in illegal practices. The Association of Mutual Funds in India exists for this very reason. It arranges campaigns to raise awareness and counter the prevalent myths of mutual fund investing. Furthermore, its code of conduct and guidelines safeguard the interest of investors and agents.
Frequently Asked Questions
1. What are the documents required to get ARN?
Brokers, individuals and fund houses who are registering for AMFI need to submit the following documents:
Aadhaar card copy
Pan card copy
Copy of NISM certificate
Bank account statement
Two copies of passport-sized photographs
2. Can I register for ARN offline?
Yes, there is a provision to register for ARN offline. You need to visit your nearest Computer Age Management Services (CAMS) centre and obtain an application form. Fill out the form and submit it along with other documents. Finally, pay the registration fee, and wait for document verification before obtaining an ARN ID card.
3. What is the "mutual fund sahi hai" campaign?
The Association of Mutual Funds in India started the "mutual fund sahi hai" campaign in 2017. The objective of this campaign is to raise awareness about mutual funds through the medium of television, digital advertisements, radio, print, and other media platforms.
4. What are the eligibility criteria to obtain AMFI Registration Number?
AMFI follows a strict guideline for allocating ARN to applicants. The applicants need to be at least 18 years old before starting the registration process. They need to pass the NISM Certification Test. Furthermore, the applicant must be engaged in selling mutual funds or advising investors.
5. What is the internship plan by AMFI?
AMFI recently launched an internship to groom individuals in their field of distributing mutual funds. The objective is to increase the number of distributors in India and promote financial inclusion. The target audience for this internship is educated but unemployed individuals who lost their jobs during COVID-19.
Before you go…