Nowadays, availing a Rs. 40,000 loan does not even involve a stringent documentation procedure. The ever-increasing demand for small-ticket personal loans has been beneficial for the credit industry. To meet the demand, financial institutions are being lenient with regard to the eligibility requirements. Moreover, they are providing facilities to make funds easily accessible for borrowers.
In case you have urgent requirements, rely on Navi's instant personal loan to acquire funds instantly. Before you go ahead, make sure to learn about the eligibility requirements, application process, and more!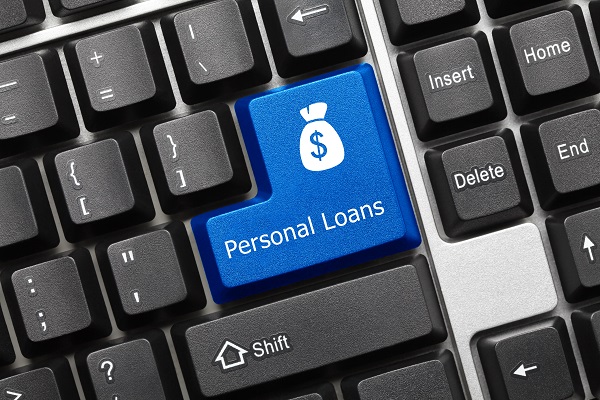 Benefits and Features of Rs. 40,000 Loan at Navi
While easy accessibility is a key reason why individuals generally opt for personal loans, no end-use restrictions remain another advantage. This way, you not only get to obtain a sizeable amount during emergency situations, but you also get to use the money to meet any kind of financial requirement.
Apart from that, here are some additional benefits you can expect when you get small personal loans from Navi:
No Collateral Requirement
The unsecured nature of this credit enables borrowers to obtain substantial funds without pledging any collateral. However, to mitigate the risk associated with it, financiers usually assess an applicant's creditworthiness before giving approval.
Minimal Documentation
As mentioned earlier, this particular loan variant does not require much paperwork, which automatically makes the process hassle-free and less time-consuming. Borrowers generally need to provide KYC documents to apply for a Rs. 40000 personal loan online.
Also Read: Complete List Of Documents Required For Personal Loan In India: Updated Loan Documentation
Flexible Repayment Tenure
You get the convenience to choose a loan tenure as per your financial capability. It inevitably makes the repayment process easier and your EMIs affordable. Thus, you can manage your finances better and fulfil all your financial liabilities smoothly.
Additionally, quick disbursal, competitive interest rates, etc., are some features that make a small-ticket personal loan ideal if you are looking for a small amount on an urgent basis. Now that you know what perks this credit facility comes with, refer to the next section to learn about the process to avail it.
Also Read: How To Plan Loan Repayment On-Time: Different Loan Repayment Options In India
Easy Steps To Apply For Rs. 40,000 Loan At Navi
Here is the procedure one needs to follow to avail of a small-ticket loan from Navi:
Step 1: Applicants need to visit the official website of Navi to start this procedure.
Step 2: Select the loan amount that you want to avail yourself of and choose the EMI amount as well. Note that the EMI amount can be adjusted as per one's convenience. According to that, the tenure will be altered too.
Step 3: Next, the potential borrower needs to complete the KYC verification process. For this, Aadhaar and PAN details will be required. You might have to submit other relevant documents as well.
Step 4: After verification, the funds get disbursed to the respective borrower's bank account.
Eligibility Requirements For An Instant Cash Loan of Rs. 40,000
There are some eligibility parameters one must meet in order to get approval for a personal loan. This is mainly because of its unsecured nature and the risk associated with it. Following is a tabular representation of personal loan eligibility criteria:
For Salaried Applicants
| | |
| --- | --- |
| Factors | Requirements |
| Age | The applicant should be between 18 and 60 years; however, this might vary across different lenders. |
| Employment | A steady source of income is required. Usually, lenders set a specific monthly income range and work experience criteria as well. |
| CIBIL score | Should be 750 or above |
For Self-Employed Applicants
| | |
| --- | --- |
| Factors | Requirements |
| Age | Between 21 and 65 years (varies from one lender to another) |
| Income source | Should have a business with an annual turnover of Rs. 15 lakh (min.); however, this can also vary across different personal loan providers. |
| CIBIL score | 750 or above |
These are basic eligibility requirements that you need to meet before applying for a Rs. 40,000 loan. Now, know the list of documents you will have to submit to avail this form of financial assistance.
Documents Required To Apply For Rs. 40,000 Loan
Here are all the documents financiers will ask you to submit when availing of a personal loan of Rs. 40,000 or more:
Identity proof (Passport, driving licence, voter ID, Aadhaar card, etc.)
PAN card
Bank statements (last 6 months)
Address proof (driving license, passport, utility bill, ration card, Aadhaar card, etc.)
Salary slips (last 3 months)
ITR (for the last 2 years) or Form 16
Business proof (registration certificate, license, GST number)
Income tax challans, Form 26AS or TDS certificate
Note that the list of documents required for a personal loan also differs across various lenders.
Once you fulfil the eligibility criteria and submit the required documents, you can get a personal loan of up to Rs. 20 lakh at attractive interest rates from Navi.
If you require financial assistance immediately, download the Navi app now to initiate the application process!
However, do remember that your equated monthly instalment amount depends on how much funds you are obtaining and the loan tenure. In order to keep the instalments affordable and avoid penalties for making late EMI payments, make sure to choose both the loan amount and tenure wisely.
It is also ideal to assess your monthly instalment amount using Navi's personal loan EMI calculator before you submit your loan application. When you have a clear idea about your monthly obligations, it becomes easier to manage other financial liabilities too.
Final Word
No matter what your financial emergency is, a personal loan is always a convenient option to resort to. Whether you are planning to avail of Rs. 40,000 loan or a higher amount, it does not require you to pledge assets to obtain that. However, make sure your credit profile remains top-notch to get prompt approval from the lender.
Frequently Asked Questions
Q1. Do lenders ask for original KYC documents while applying for a personal loan?
Ans: Generally, photocopies of KYC documents are required when you are availing a personal loan. However, to avoid delays or any hassle, it is better to carry the original documents as well. And, if you are applying online, scanned copies of your documents need to be submitted.
Q2. What are the ways I can use to improve my personal loan eligibility?
Ans: Owing to the unsecured nature, both small ticket and high-value personal loans involve stringent eligibility criteria. Even though the parameters vary across different lenders, you need to meet the basic ones. In case you are failing to do that, here are some tips to improve your chances of availing a personal loan:
Pay your dues on time 
Maintain a high CIBIL score
Add a co-applicant
Choose a longer repayment tenure 
Q3. What should I do to decrease the EMI of my personal loan?
Ans: If you have already assessed your EMI amount beforehand and you think that it will be difficult for you to pay instalments every month, you need to choose different combinations. This means that you should either opt for a lower loan amount or choose a longer repayment tenure. However, keep in mind that going for a longer tenure will inevitably increase the interest outgo.
Q4. Is it possible to close my personal loan before the tenure ends?
Ans: Yes, you can always pre-pay your personal loan before the term of your loan comes to an end. You can either make part payments or close the entire loan altogether. Here's how to calculate personal loan prepayment. However, you must know that some lenders can impose penalty charges for pre-payment of your personal loan.
Before you go…
Looking for instant 🚀 personal loans 24*7 anywhere, anytime? Install the Navi app now!
Or, maybe you're looking to buy that house you've been eyeing 🏠 and you need a loan of up to Rs. 10 crores. Install the Navi app now and get your instant in-principle approval right away! Interest rates starting at 6.46% p.a.
How about an affordable health insurance policy 👨‍⚕️ starting at a monthly premium of just Rs. 241? Install the Navi app and get your policy in under 2 minutes
Instead, want to put your savings into action and kick-start your investment journey 💸 But don't have time to do research. Invest now with Navi Nifty 50 Index Fund, sit back, and earn from the top 50 companies.
Disclaimer- Mutual Fund investments are subject to market risks, read all scheme-related documents carefully.