After living with her friends in a rented apartment, Radha recently bought a new house. But she now has to make renovations and repair some portions of it, which will cost her Rs. 25,000. However, she spent her savings on purchasing this house and does not have enough funds left.
Fortunately, Radha or anyone looking for instant cash can apply for Rs. 25,000 loan and solve the problem of a short-term cash crunch. Moreover, individuals can use the amount borrowed to fulfil any of their financial requirements.
So, if you need a quick loan, do not look any further and download Navi's mobile app, where you can get a personal loan of up to Rs. 20 lakh.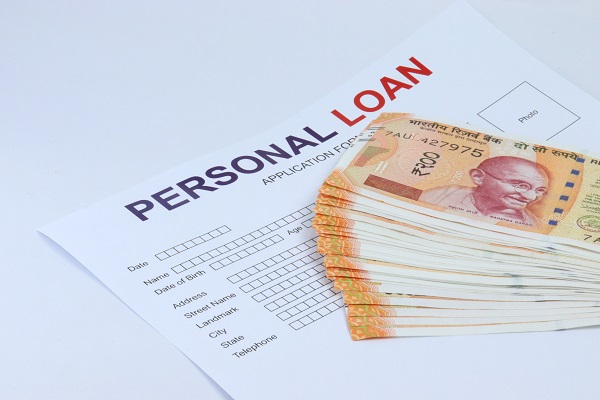 Key Benefits And Features Of Navi's Rs. 25,000 Loan
Through Navi, you can get an instant loan of Rs. 25,000 or more effortlessly and conveniently. If you opt for a personal loan with Navi, you will get to enjoy some of these crucial advantages and features:
Super-Fast Disbursal And Approval Process
With a 100% paperless and online procedure, Navi ensures to keep its document requirements minimal and approves your loan almost instantly. Due to its efficient technology-driven platform, you can get Rs. 25,000 transferred into your account within a matter of minutes.
Personal loans have become popular among borrowers because of their unsecured nature. While attaining an instant loan of Rs. 25,000, you do not need to pledge any of your assets as collateral. Thus, even if you do not possess any assets like a house or a car, Navi will still cater to your financial requirements.
Flexible Repayment Tenure
Navi recognises the varying financial needs of borrowers and lets them choose a loan tenure as per their convenience. On Navi's mobile app, you can set a repayment tenure ranging from 3 months to 5 years. Along with this, you can also choose your preferred monthly instalment amount.
Also Read: How To Plan Loan Repayment On-Time: Different Loan Repayment Options In India
Most loans have end-use restrictions, but not personal loans. The borrowed amount of Rs. 25,000 can be used to cover medical bills, home renovation expenses, travel expenses, wedding costs, education fees, etc.
Eligibility Criteria Of Instant Cash 25,000 Loan
If you are opting for Rs. 25,000 personal loan, you should be able to meet the following eligibility criteria:
| | |
| --- | --- |
| Criteria | Requirement |
| Age | The borrower needs to be aged between 18 years and 65 years. However, some lenders set the minimum age as 21 years. |
| Nationality | Indian resident |
| Employment | A salaried employee in the public/private sector or a self-employed individual |
| Work experience | Minimum experience of 1 year |
| Credit Score | CIBIL score of 750 and above |
Note that these criteria can vary across lenders and are not always applicable.
Documents Required To Apply For Rs. 25,000 Personal Loan
To make the loan approval process hassle-free and straightforward, lenders usually require the following documents only:
Proof of identity: PAN Card, Aadhaar card, etc.
Proof of address: Passport, voter ID, ration card, utility bills, driver's Licence, etc.
Proof of income: Salary slips, income tax returns, bank statements, passbook
Passport size photograph
Also Read: Complete List Of Documents Required For Personal Loan In India: Updated Loan Documentation
However, Navi only requires your Aadhaar and PAN details, along with a selfie, to approve your loan.
How Can You Get A Personal Loan Of Up To Rs 20 Lakh at Navi?
On Navi's mobile app, you are just a few clicks away from getting a personal loan of up to 20 lakh within minutes. By following these easy and convenient steps, you can fulfil all your financial needs:
Step 1: Download the Navi app.
Step 2: Upon downloading, open the application and register by using your mobile number.
Step 3: Select the option of "Personal Loan".
Step 4: Select a loan and an EMI amount based on your financial needs. Along with that, select a suitable loan tenure.
Step 5: Next, enter your personal information, such as name, age, Aadhaar number, and PAN.
Step 6: Lastly, provide your bank account details and verify the loan request with a selfie.
Step 7: Upon verifying your documents, the loan will be processed within a few minutes.
Final Word
Nowadays, attaining Rs. 25,000 loan is very easy. This amount can help you fulfil your urgent financial needs and also provide long-term financial stability. Your lender will not base the approval decision on how and where you will use the amount borrowed.
However, you should still only apply for a personal loan after analysing your financial capability and requirements. Use Navi's efficient EMI calculator to make this decision and evaluate your monthly instalment.
Frequently Asked Questions
Q1. Can I apply for Rs. 25,000 personal loan with my spouse?
Ans: Yes, you can opt to apply for a personal loan with a co-applicant. However, this co-applicant can only be your parent or spouse. A joint loan is beneficial when you have a poor credit score or want a loan of a very high amount. 
Q2. Can I foreclose my Rs. 25,000 loan?
Ans: The decision to allow prepayment or foreclosure of a loan varies across lenders. Although foreclosure saves you a lot of interest, some lenders might not allow it, or some might levy prepayment fees. However, Navi tries to offer this option at zero charges.
Q3. How are personal loan interest rates offered?
Ans: Lenders will determine the interest rate applicable on your loan based on a few aspects. Your credit score, loan amount, loan tenure, income, occupation, and age are some of the factors that lenders will consider before offering you the best interest rate.  
Q4. How does my credit score affect the loan approval process?
Ans: A credit report containing your credit score is a document that reveals your financial history. It indicates your current financial condition and whether you have a history of defaults. Every lender checks this report to analyse your repayment capacity. It also determines if they will lend you money, at what rate, and how much. 
Q5. Is choosing the lowest EMI available a good option?
Ans: A low EMI might sometimes mean that you have to incur a long repayment tenure. In this case, you will end up repaying a lot more to your lender (in terms of interest) than the other EMI options available. Thus, to analyse which monthly instalment option you should choose, you can use an EMI calculator.
Before you go…
Looking for instant 🚀 personal loans 24*7 anywhere, anytime? Install the Navi app now!
Or, maybe you're looking to buy that house you've been eyeing 🏠 and you need a loan of up to Rs. 10 crores. Install the Navi app now and get your instant in-principle approval right away! Interest rates starting at 6.46% p.a.
How about an affordable health insurance policy 👨‍⚕️ starting at a monthly premium of just Rs. 241? Install the Navi app and get your policy in under 2 minutes.
Instead, want to put your savings into action and kick-start your investment journey 💸 But don't have time to do research. Invest now with Navi Nifty 50 Index Fund, sit back, and earn from the top 50 companies.