Jatin works in the IT sector and spends most of his salary on family expenses. During the lockdown period, his 14-year-old daughter's smartphone got damaged. She uses her mobile phone to attend online classes and a smartphone is a necessity for her. However, Jatin is going through a tough time and cannot purchase a phone immediately. What to do now?
There's nothing to worry about! An instant loan of 10,000 will solve his problem! Keep reading to know more!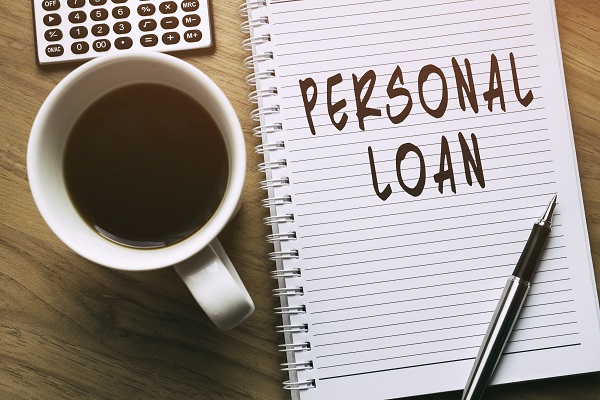 Features and Benefits of Rs.10,000 Loan!
If you are looking for a Rs.10,000 personal loan, you can opt for a personal loan from Navi. A Rs. 10,000 personal loan from Navi will have the following benefits:
Instant approval
Once you apply for an emergency loan online, your lender will approve it within a short period. The procedure will be completely paperless and automated with minimum documentation.
Also Read: Personal Loan Vs Credit Card
Affordable interest rates and flexible EMIs
You can enjoy a loan approval at a reasonable interest rate starting at as low as 9.9% per month. The repayment tenure of 87 months gives you ample time and scope to repay the borrowed amount conveniently. You can choose the loan tenure based on your financial obligations and income.
An urgent loan of Rs. 10,000 can be beneficial in the following cases:
Purchasing an affordable smartphone
Registering for certificate courses to increase chances of employability
Upgrading or replacing home appliances
Giving gifts to loved ones
Repairing car/home
Financing medical emergencies
Paying increased utility bills such as cooking gas, electricity, internet and phone
Eligibility for Instant Loan of Rs.10,000
Don't know if you qualify for an instant loan of 10,000? Go through the chart below.
| | |
| --- | --- |
| Age | 18-65 years, minimum age can be raised to 21 years |
| Occupation | Self-employed/Salaried individuals |
| Credit Score | Preferable above 650 |
Documents Required While Applying for Rs.10,000 Instant Loan
The documentation procedure for a 10k loan is hassle-free. You have to submit your income, address and identity proof documents for approval. You can use your driving licence, PAN card, Aadhaar card and passport as identity proof.
Additionally, you need to submit your utility bills/rental agreement/passport as address proof. Salary slips and bank statements for the last three to six months are also mandatory while opting for an instant loan.
Also Read: What Is Personal Loan Disbursal?
Here are the Steps to Apply for 10,000 Loans at Navi!
Availing a Rs. 10,000 loan online is extremely convenient and fast. You can follow the steps below to opt for a loan from Navi.
Step 1: Download the Navi app from Google Play Store (for Android users) and App Store (for Apple users).
Step 2: Register in the app using your mobile number.
Step 3: Next, you need to furnish some basic information to check your loan eligibility.
Step 4: Select your loan and EMI amount.
Step 5: Complete your KYC through Aadhaar and PAN card.
Step 6: You need to provide your bank account details to facilitate an online money transfer.
After successful completion of this procedure, an instant loan of Rs.10,000 will get transferred to the bank account. Applicants can also avail of personal loans with reduced interest rates. That will depend on your credit score and income.
Final Word
Availing of an emergency loan of Rs. 10,000 online is a simple and fast process today. It not only meets your urgent needs but also gives you financial stability in the short run.
Navi offers a personal loan of up to Rs. 20 lakh and above with interest rates ranging between 9% and 36%. You can use Navi's EMI Calculator to compute and estimate your monthly outflow. All the best!
Frequently Asked Questions
Q1. What is the formula for calculating the EMI of an instant loan?
Ans: An EMI calculator uses the following formula to compute repayment instalments:
EMI = P × r × (1 + r)n/((1 + r)n – 1)
Here, E is EMI, P is the loan amount, r is the monthly rate of interest and n is the loan tenure in months. 
Q2. What is the advantage of using an EMI calculator for an urgent loan?
Ans: An EMI calculator is easily available online, offering accurate results within seconds. You just need to enter your loan amount, loan tenure and interest rate in the required fields to get the EMI amount. The tool will help you compare the loan costs for different interest rates and tenures. 
Q3. Do I need to pledge collateral for an instant personal loan?
Ans: Since an instant personal loan is a type of unsecured loan, you do not need to pledge any asset as security. The loan approval will depend on your creditworthiness and income. Such loans can be used for the purpose of weddings, festivals, vacations and home renovation. 
Q4. What is a fixed interest rate for an emergency loan?
Ans: A fixed interest rate is the interest rate that remains constant across the repayment tenure, regardless of the variations in the repo rates by the Reserve Bank of India. This means that the EMI composition is the same throughout the period. 
Q5. What is a floating interest rate for an instant loan?
Ans: A floating interest rate is a rate that changes over the loan tenure, with periodic variations in the RBI's repo rates. A lender adds a margin (extra rate) to the repo rate to compute this variable rate of interest.
Before you go…