In terms of market capitalisation, equity mutual funds are classified into small-cap funds, mid-cap funds, and large-cap funds. Large-cap mutual funds invest their fund corpus in established market players, featuring a massive market capitalisation. These funds are less volatile and have the potential to generate consistent returns.
Go through the following sections to get a clear insight into large-cap mutual funds.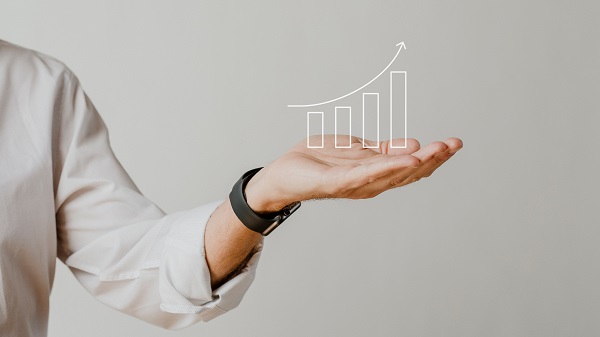 What are Large Cap Funds?
Large-cap mutual funds invest a considerable portion (a minimum of 80%) of their assets in the top 100 companies in terms of market cap. These organisations, also called blue-chip companies, feature an excellent repute and commendable track record of wealth generation. Thus, investors of these funds benefit from regular dividends.
Moreover, they are also less risky than mid-cap or small-cap funds. So, investors seeking equity exposure along with stability can consider putting their money in these funds.
Also Read: Best systematic withdrawal plan (SWP) Mutual Funds To Invest In 2022
Features of Large Cap Mutual Funds
1. Reliability
As a large-cap fund invests in stocks of top companies in India, one can expect steady returns and profits. 
2. Wealth Generation Through Capital Investment
This is the primary objective of all mutual fund investors. A large-cap fund is ideal in this respect because they invest their corpus in markets of funding for a prolonged period. Therefore, they have a strong record of profit generation. 
3. Lower Risks
The risk associated with large-cap funds is lower compared to other equity mutual fund schemes as large-cap funds invest in stocks of well-established companies. 
Risks Involved in Large Cap Fund Investment
Large-cap equity funds come with a certain degree of risk as follows:
1. Market Risk
Due to several geopolitical and economic factors, markets are exposed to the risk of underperforming. However, the risks are relatively low compared to mid and small-cap funds. 
2. Concentration Risk
While investing predominantly in the stocks of a specific sector company, there are chances of losing money. However, large-cap funds invest in stocks belonging to different sectors, which mitigates portfolio risk. 
3. Liquidity Risk
This can occur if the fund manager is unable to sell securities at a profit due to a lack of buyers.
Large Cap Funds: Advantages And Disadvantages
Advantages:
Steady wealth creation
Can withstand a falling market
Low-risk returns.
Disadvantages:
The growth potential of existing stocks may be limited
Lower returns compared to small and mid-cap funds
As the fund manager decides your portfolio, you have no control over the fund's portfolio
Also read: Passive funds: Meaning, benefits & how to invest
Things to Consider Before Investing in Large-Cap Funds
Before you invest in large-cap funds, make sure to consider the following factors:
All equity funds get affected by price fluctuations in the stock market. When the returns of the scheme benchmark fluctuate, the NAV of a large-cap fund also moves up or down. However, the NAV of a large-cap fund is not much prone to fluctuations. Remember that while these funds might underperform during favourable market conditions, they can outperform during a market slump. 
The expense ratio is the fee that fund houses charge to manage your investment. AMCs levy this fee annually to cover its operating expenses, which include the fund manager's fees, advertisement costs, etc. As per the SEBI mandate, AMCs cannot charge an expense ratio of more than 2.5%. You should always choose a scheme with a lower expense ratio to maximise your returns.
During a market slump, large-cap funds experience some level of underperformance in their portfolio. However, since the money is invested in financially sound companies, this underperformance diminishes with time. Clearly, you will be able to earn substantial returns if you stay invested for the long term.
This is one of the most crucial factors you need to consider before investing in large-cap funds. You already know that these funds carry high risk but can offer more stability than other equity funds. Before investing, make sure that the investment objective of the fund is in line with your financial goals.   
After deciding on your investment goal, you can opt for the Navi Large Cap Equity Fund, which has an expense ratio of 0.3% . This mutual fund scheme is suitable for investors looking to gain high returns by staying invested for at least 3-4 years. Visit www.navimutualfund.com to start investing.
Also Read: Best Short Term Mutual Funds In India
Large Cap Funds Taxation
The taxation of large-cap mutual funds is similar to that of other equity assets. Returns earned within a year are subject to short-term capital gains tax. Investors need to pay a 15% tax under this. 
Besides, capital gains obtained on investments with a holding period of more than a year will attract long-term capital gains (LTCG) tax of 10% upon redemption. Note that LTCG of up to Rs. 1 lakh is tax-free.
Final Word
Evidently, you can provide your portfolio with a massive boost by investing in large-cap funds. However, make sure to analyse your short-term and long-term financial needs before making a decision. Furthermore, make sure to assess your risk profile before allocating your savings to these funds.
Frequently Asked Questions
Q1. What is the taxation of large-cap mutual funds?
Ans: Large-cap mutual funds are subject to capital gains tax. Capital gain is the profit your earn from redeeming the mutual fund units. The tax rate typically depends on the holding period. If the holding period is up to 1 year, you will have to pay short term capital gains tax at 15%. Meanwhile, the long term capital gains are not taxable if the amount is within Rs. 1,00,000. A tax rate of 10% is applicable on LTCG exceeding Rs. 1 lakh. 
Q2. Is it safe to invest in large-cap funds?
Ans: Large-cap funds are known to be safer than mid and small-cap funds because of their capacity to withstand a bearish market. Thus, with a medium to long-term investment horizon, these funds can deliver high returns. 
Q3. How much money do I need to start investing in large-cap mutual funds?
Ans: One of the many advantages of mutual fund investment is that you do not need to have a huge corpus to start investing. You can start allocating your funds to a large-cap scheme via SIPs with an amount as low as Rs. 100. 
Q4. Do large-cap funds come with a lock-in period?
Ans: No, large-cap mutual funds do not have a lock-in period. Investors can redeem their units in a large-cap scheme at their convenience. They simply have to place a request with the asset management company to redeem their units.
Before you go…
Looking for instant 🚀 personal loans 24*7 anywhere, anytime? Install the Navi app on Android or iOS now!
Or, maybe you're looking to buy that house you've been eyeing 🏠 and you need a loan of up to Rs. 10 crores. Install the Navi app on Android or iOS now and get instant in-principle approval right away! Interest rates starting at 6.71% p.a.
How about an affordable health insurance policy 👨‍⚕️ starting at a monthly premium of just Rs. 241? Install the Navi app on Android or iOS now and get your policy in under 2 minutes.
Instead, want to put your savings into action and kick-start your investment journey 💸 But don't have time to do research. Invest now with Navi Nifty 50 Index Fund, sit back, and earn from the top 50 companies.
Disclaimer: Mutual Fund investments are subject to market risks, read all scheme related documents carefully before investing.