Mr Sharma is retiring next month after his 24 years long association with a private organisation. Under the Payment of Gratuity Act, 1972, he is going to receive a lump sum amount of Rs. 22 lakh as gratuity after retirement. Now, he is wondering if gratuity is taxable or if there is an exemption available under the Income Tax Act.
Well, the answer is yes! The IT Act of India allows tax exemptions on the amount received as gratuity if the employee meets certain conditions. Read on to know about the recent changes related to that, gratuity taxability, exemption limit, and more!
Also read: Section 234F of the Income Tax Act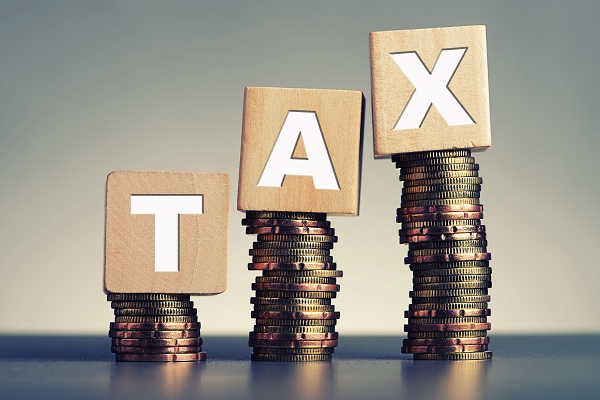 Who is Eligible for Gratuity?
Gratuity is basically a financial benefit, employees who have been associated with the company for 5 years receive at the cessation of their employment.
As per the Payment of Gratuity Act, 1972, the following persons will be eligible for such benefits:
Employees who have retired
Employees who have worked for a company (comprising more than 10 persons) for a minimum term of 5 years
Those who are eligible for superannuation
Employees who have become disabled because of any illness or accident (the benefit will be available in case of the death of an employee as well.)
Now that you know who is allowed to claim this monetary benefit, let's understand what gratuity taxability depends on and when you can avail of the exemption. 
Income Tax Exemptions Available on Gratuity
The amount employees receive as gratuity after their retirement is taxable according to existing laws. However, the Central Government also offers certain exemptions up to a specific amount of gratuity, enabling individuals to save money. The tax-free limit has been increased from Rs. 10 lakh to Rs. 20 lakh. Both private and government employees can benefit from this facility.
However, before proceeding further, you should also know how much you can actually claim as an exemption on gratuity. Find the tabular representation of the maximum exemption available for both government and non-government employees below:
| | |
| --- | --- |
| Type of Employee | Tax Treatment |
| Private sector employees covered under the Payment of Gratuity Act, 1972 | The tax exemption amount will be available up to the least of the following: Rs. 20,00,000Actual amount received as gratuity list salary (DA + basic) x total number of years served for the organisation x 15/26 |
| Private sector employee who is not covered under Gratuity Act, 1972 | The amount of tax exemption should be the least of the following: Rs. 20,00,000Actual gratuity amount received ½ of average salary x total years of employment |
| Government employees | Fully exempt |
Also read: Section 80CCD of Income Tax Act
Final Word
In case you find the manual calculation of available tax exemption on your gratuity amount difficult, use a Gratuity Calculator for the same. Note that the gratuity taxability differs depending on what kind of organisation you used to work for. 
Now that the maximum exemption limit has been increased, individuals falling under the high salary group will benefit from this amendment.
Frequently Asked Questions
Q1. I'll be retiring next month after working in a company as a 'Content Lead' for 6 years. Will I receive gratuity from the company?
Ans: Yes, since you worked there for more than 5 years, the organisation will provide you with a monetary benefit once you retire. This gratuity amount will depend on two primary aspects, such as the last basic salary you received and the total number of years you worked for that company.
Q2. What happens to the gratuity amount in case of the sudden demise of an employee?
Ans: If the employee has been associated with the organisation for more than 5 years, he/she will be eligible for gratuity. That particular employee's nominee or legal heir will receive this gratuity amount. Note that this amount will be taxable under the "Income from other sources" heading.
Q3. Can an employer choose not to provide gratuity to an employee even after completing 5 years of employment?
Ans: Yes, an employer has a right to do that. However, this is only possible if that company decides to terminate the employee on account of any misconduct or any kind of unacceptable offence. 
Q4. I work in the defence sector. Will I be eligible for tax exemption on gratuity after retirement? 
Ans: Yes, as per the norms of the Income Tax Act, individuals working in the defence sector will be eligible to avail of tax exemption on the amount they receive as gratuity. The same applies to people who work in any local authority. 
Q5. Is gratuity applicable in case the total number of employees in an organisation goes below 10?
Ans: According to the Payment of Gratuity Act, employees who are a part of any establishment possessing 10 or more employees will receive gratuity. In case the total number of employees goes below 10 for any organisation, the facility will not be withdrawn if the Act was already applicable to that employer.
Before you go…
Looking for instant 🚀 personal loans 24*7 anywhere, anytime? Install the Navi app now!
Or, maybe you're looking to buy that house you've been eyeing 🏠 and you need a loan of up to Rs. 5 crores. Install the Navi app now and get your instant in-principle approval right away! Interest rates starting at 6.46% p.a.
How about an affordable health insurance policy 👨‍⚕️ starting at a monthly premium of just Rs. 241? Install the Navi app and get your policy in under 2 minutes
Instead, want to put your savings into action and kick-start your investment journey 💸 But don't have time to do research. Invest now with Navi Nifty 50 Index Fund, sit back, and earn from the top 50 companies.