While all of us carry a PAN card in our wallets, most of us do not even take a second to look at it properly! It is necessary for individuals to educate themselves regarding the details this document possesses. Moreover, it is vital to know about the changes it went through over the years. 
Several iterations of the card have been in use since its launch in 1972. One should be aware of what these changes are. Give this article a read to know it all!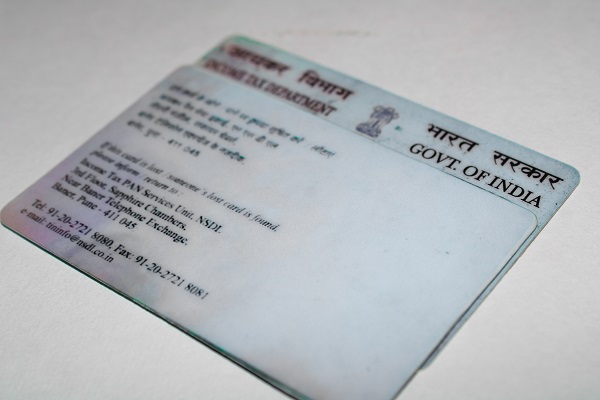 PAN Card Design Updates
The Income Tax Department of India decided to make certain changes to the design of this document, considered a valid proof of identity. The idea was to incorporate specific features in order to make it more convenient for individuals and entities to use. Note that new features were added to make it more secure as well. After this upgrade, new cards were available to cardholders from July 7, 2018.   
However, PAN cards that were issued before this specific date will still be considered valid. Those who want to make use of the advantages this upgraded version has brought can submit an application to issue a new PAN card. Now, let's learn about what these new additions are in the following section. 
Also read: Uses And Benefits Of PAN Card
Inclusion of New Components in PAN Card
Here are some new components added by the IT Department to PAN cards:
Enhanced QR code
This enhanced QR code incorporated in a PAN card comprises the cardholder's photo and signature. Along with that, it also has details like that person's father/mother's name, date of birth, etc. Note that these details are digitally signed and can be obtained or seen only through an application known as Enhanced QR Code Reader. In order to go through all this information via this app, one needs to scan this QR code by using an auto-focus camera with a 12MP resolution or more.
Position of Details
In the newly designed PAN card, some changes in the placement of a few details have been noticed as well. For instance —
The cardholder's photograph can be seen on the top-left side below where 'Income Tax Department' is written.
The position of the permanent account number is at the centre of the card, which is right under the national emblem.
Both the cardholder's name and his/her father's/mother's name will be below the picture.
The DOB is present at the card's bottom left.
At the front end of the PAN card, the hologram will be present.
The signature of a PAN cardholder is at the bottom centre of his/her card.
Now that the discussion is revolving around the changes made in the physical PAN card, let's also address the changes made in the e-PAN. Find all this information below!
Also read: Step By Step Guide For Downloading e-PAN Card
Elements of New e-PAN
The Income Tax Department of India launched the paperless e-PAN in order to expedite the verification process. It follows an electronic format and requires the help of Aadhaar KYC for its issuance. This digital copy comprises the following details:
Information of the cardholder
Here, you will find details such as name, date of birth, gender, father's name, etc.
Photograph
A cardholder's picture, derived from Aadhaar's database, is present here.
Communication address
Because of the delivery purpose of the physical copy of the PAN, a cardholder's detailed address is acquired and mentioned here.
Digital signature
A cardholder's digital signature needs to be present here as well.
Acknowledgement number
One can also find a 15-digit acknowledgement number and a barcode in the e-PAN. These are mainly necessary to track the PAN card application status.
Process of Validating Digital Signature
As mentioned earlier, every cardholder's digital signature must be present in the e-PAN. However, that individual needs to validate the same. Here is the entire procedure of that:
Step 1
The individual will receive an email containing a PDF file of the e-PAN.
Step 2
There are several PDF converter tools available online; he/she can use any of them to open the file.
Step 3
One has to left-click on the 'Digital Signature' option.
Step 4
Next, click on 'Verify Signature' and then 'Properties' afterwards.
Step 5
Now, tap on the 'Verify Identity' option.
Step 6
Here, one can add 'Contact for certified owner' and click on 'Add to list.'
Step 7
Once you complete all these steps, close that option and click on 'Verify Signature'.
One can check the validity status of the signature here. It should display 'Signature is valid' with a green tick mark.
As you can see, validating the signature on a PAN card is quite easy if you know the right process. Now, obtaining a new PAN card has also become much easier after the arrival of applications like 'Digitlocker'. 
Also read: How To Get Instant PAN Card Through Aadhaar Card?
Use Digilocker to Issue New PAN Card
Digilocker is an application launched by the Income Tax Department where you can find information such as permanent account number, cardholder's name, communication address, etc. It also contains a QR code that allows a cardholder to verify his/her PAN details. Here is the step-by-step process to get a PAN card via this app:
Step 1
Log in to your account once you open the Digilocker app.
Step 2
Now, click on the Income Tax Department PAN verification section.
Step 3
Provide all the information, as required, including your PAN card number.
Step 4
Next, you need to tap on 'Get Document' and give your consent. After that, your PAN card will be available to your account after downloading.
Also read: Consequences Of Having Multiple PAN Cards And Possible Remedies
Final Word
It is necessary to know about all the updates and new designs made to PAN cards. You can obtain such information easily from the Digilocker app or Income Tax Department's official website.
Frequently Asked Questions
Q1. Is signature a mandatory part of a PAN card?
Ans: Yes, the PAN cardholder's signature plays an integral role in this document. In fact, any PAN card without that specific individual's signature on it will be considered invalid. This will inevitably lead to rejection in any official work.
Q2. Where is my residential address located on a PAN card?
Ans: Your residential address is not present on a PAN card. However, the Income Tax department records all relevant details of a cardholder, such as his address internally. Since your address is not visible on a PAN card, you cannot use this document as address proof. 
Q3. Can I get the PAN acknowledgement number via SMS?
Ans: Yes, the SMS service is available to obtain the PAN acknowledgement number. You just need to send a message to 3030 for this. Type 'PAN' and then the application number you receive while applying for it. Make sure there is a space between these two. 
Q4. How can I check my PAN card details?
Ans: To check your PAN card details, visit the Income Tax Department e-filing portal. Now, on this website, after logging in to your account, go to 'My Account'. Under that option, find 'Profile Settings' and click on 'PAN Details'. 
Q5. How to change your phone number linked with a PAN card?
Ans: For an already registered account, you need to visit the official Income Tax Department website and log in to your account. Once logged in, under 'Profile Settings', click on 'My profile'. Next, select 'Edit' under the 'Contact Details' tab. Add your new number and complete an OTP verification to change your contact details officially.
Before you go…