Employees' Provident Fund (EPF) aims at securing retirement funds for salaried individuals. Employees and employers both make equal contributions towards this fund, and the government pays interest on this it. Employees can withdraw the amount after retirement. However, should a financial emergency arise during the course of employment, an EPF loan can act as a saviour.
Read on to know the conditions under which you can withdraw the EPF amount, how to apply for it online and offline, the documents needed and how to check the status of the EPF loan.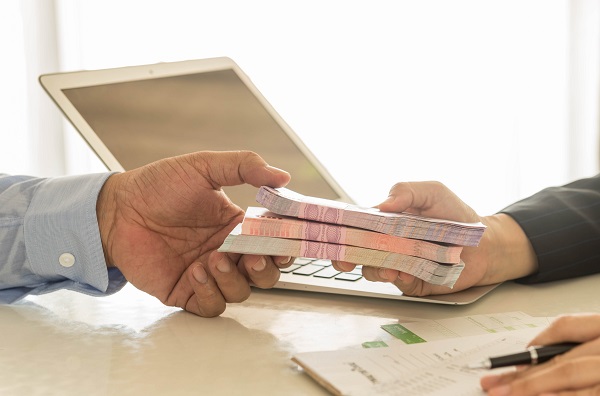 What is an EPF loan?
An EPF loan is an advance withdrawal of the EPF amount that can be used as a loan to reduce a sudden financial emergency. The Employees' Provident Fund Organisation has laid down certain conditions under which the EPF amount can be withdrawn in advance. Employees can withdraw from their PF corpus only after EPFO approves their request.  
What Are the Conditions for Premature EPF Withdrawal? 
One can withdraw from the EPF corpus for the following purposes:
Individuals can make a premature withdrawal for bearing the marriage expenses of their son, daughter or themselves.
Individuals may also take a loan against EPF to bear the education expenses of children, siblings or themselves
Employees can also make an advance withdrawal in case of medical emergencies for themselves and family members. Note that this is only allowed for life-threatening illnesses.
Home loan repayment and house repairs
EPFO also allows withdrawals to make home loan repayments in particular scenarios. For example, one can withdraw funds to meet expenses incurred for undertaking repairs or alterations in his/her house.
Any serious loss one incurs due to a natural calamity is also a reason for which one can make a premature withdrawal from EPF.
Withdrawal before retirement
Employees are eligible to withdraw a significant chunk of their EPF corpus one year before their retirement date.
Additionally, EPFO has the power to alter the rules and conditions for premature withdrawals. Recently, during the COVID-19 pandemic, EPFO allowed emergency withdrawals from EPF subject to terms and conditions. 
EPF Loan vs Regular Loan
Here are some differences between an EPF loan and a regular loan:
| | | |
| --- | --- | --- |
| Parameter | Loan against EPF | Regular loan |
| Definition | This is partial or full premature withdrawal from the accumulated EPF corpus of the employee. | It is a loan taken by a borrower at a specific interest rate which the borrower pays back within the loan tenure. |
| Interest | Individuals do not pay any interest as the withdrawal is from their corpus. | Borrowers have to pay interest depending on the type of loan availed. |
| Repayment | One need not repay the amount withdrawn from EPF. | A borrower is obligated to repay the loan amount within the stipulated loan tenure. |
What is EPF Loan Eligibility?
Eligibility criteria for EPF loans are given below:
| | | | |
| --- | --- | --- | --- |
| Reason for withdrawal | Withdrawal limit | Minimum years in service | Terms and conditions |
| Education | Up to 50% of an individual's contribution in EPF. | 7 years | Individuals can utilise the amount for educational expenses of themselves or their children after class 10. |
| Marriage | Up to 50% of an individual's contribution to the fund. | 7 years | One can use the funds his/her own marriage or the marriage of a family member. |
| Purchase of land or house | House: Up to a maximum of 36 times of dearness allowance plus monthly salary.Land: Up to a maximum of 24 times of dearness allowance plus monthly salary. | 5 years | The property must be in the spouse's name or the employee themselves or jointly owned by both. |
| Medical emergency | 6 times of dearness allowance plus monthly wages | N/A | Individuals can withdraw an amount to bear the medical expenses themselves or their family members. The patient must be in hospital for more than one month.In case of some serious illness, one can withdraw funds from EPF even without hospitalisation. |
| Home loan repayment | Up to 90% of employer and employee's contributions in EPF | 10 years | The balance in the provident fund account, including interest, must be greater than Rs. 20,000. |
| Natural calamity | Up to a maximum of 50% of employee's share in EPF. | N/A | The individual must have a certificate of damage. |
| Withdrawal before retirement | Up to an amount not more than 90% of the accumulated corpus, including interest | 57 years | One can utilise the amount for self-use only. |
COVID-19 Pandemic Emergency EPF Loan
The EPFO allowed a non-refundable advance for its members to deal with the financial stress during the COVID-19 pandemic. As economic activity receded, people were out of jobs and facing immense difficulty in meeting their basic expenses. So this emergency loan was allowed by EPFO to provide respite to individuals. 
Features of COVID-19 Premature Withdrawal
The features of this non-refundable advance were as follows:
Employees who are workers of a factory or an organisation affected by the COVID-19 outbreak in their area could claim this benefit. As the entire country was dealing with the pandemic, every employee was eligible to claim this relaxation.
Employees do not need to present or show any document to claim this benefit.
 Individuals can make a maximum withdrawal of up to 3 months' sum of salary and dearness allowance or 75% of the accumulated balance in the fund, whichever is less. 
How to Apply for PF Loan Online?
Here are the steps one has to follow to apply for premature withdrawal from EPF online:
Click on 'Online Services'

Scroll down and click on the 'Online Services' section.  Enter UAN, Name, Birth Date and Gender.

Select From 19, 31 and 10C

Next, select 'Claim Form – 19, 31 and 10C'.  Enter your details such as Name, date of birth, mobile number, PAN card number, etc.

Verify Bank Details

Check the details and verify the same after entering your bank details. 

Select the Reason for Advance EPF Claim

The next step involves choosing the type of claim. One must enter the amount and reason for premature withdrawal and submit a request for the same. 
The EPFO officers will scrutinise the request and grant sanctions for the same. Upon sanctioning, the requested funds will be directly transferred to the beneficiary's registered bank account. The time for the process is 15-20 days from the date of submitting a request.
It is important for employees to have their PAN and Aadhaar linked with the EPFO database to avail of the loan.
Also Read: PF Withdrawal Rules As Per The EPFO Guidelines: Common & Latest Updates
How to Apply for EPF Loan Offline?
Here are the steps to apply for an EPF loan offline:
First, one needs to download the EPF loan form, i.e., Form- 31, from the EPFO portal.
Next, individuals must fill in all the details like withdrawal amount, the reason for withdrawal, years in service, etc., and submit the form to their organisation or company.
After going through the form, the organisation or company will forward the same to EPFO for further processing.
After EPFO approves the request, the amount is directly credited to the individual's bank account. 
Documents Needed for EPF Loan
Individuals need the following documents to avail EPF loan:
Form 10 – C: EPFO needs this form for pension withdrawal benefit.
Form 19:  It is required for the final provident fund settlement procedure. 
Form 31: This form is sufficient for any premature withdrawal from EPF. One does not need to present any more documents. 
How to Check EPF Loan Status Online?
Here are steps to check EPF loan status:
One needs to visit the EPFO portal and go to the services section.
In the services tab, an individual must choose the employees option.
After that, users will be redirected to another page. They need to select the services tab again.
Next, beneficiaries must visit the relevant section that allows them to check their loan status.
After entering the credentials like UAN and PAN details, one can know the claim status.
Also Read: Everything You Need To Know About Public Provident Fund (PPF)
Final Word
Premature withdrawals or loans against PF are an emergency measure to ward off an immediate financial crisis. It is a useful tool that allows one to use the accumulated savings to meet some specific financial requirements. To know about the above conditions as prescribed by EPFO, refer to the above sections.  
FAQs on EPF Loan
Q1. Is EPF contribution mandatory?
Ans: EPF contributions are mandatory for employees having a salary of up to Rs. 15,000. This is applicable only when the individual is working in an establishment having more than 20 workers. If individuals work in an organisation with less than 20 workers, enrolment in EPF is optional.
Q2. How many times can one apply for EPF loans?
Ans:  Employees having an EPF can avail of the benefit of EPF loans for up to a maximum of 3 times. However, in some cases like medical contingencies, natural calamities or lockouts, there is no limit on the number of times one can avail of this loan facility.  
Q3. Can an employee make a premature withdrawal before 5 years?
Ans: Employees can take advantage of the EPF loan facility even before the time period of 5 years. This is applicable when one has lost his/her job. Individuals can withdraw a maximum of 75% of the total amount after one month of being unemployed. This withdrawal or loan amount is taxable.  
Q4. What will happen to EPF when one changes a job?
Ans: In case of a job change, the entire EPF balance is transferred to a new employer. The new employer will make monthly contributions to EPF. Individuals can also withdraw some amount from the EPF corpus if they provide a declaration that they won't join a new job for the next six months. 
Q5. What are the documents required to submit Form 31?
Ans: Form 31 allows one to make a partial premature withdrawal from his/her EPF account. One needs to attach a doctor's certificate for claiming a loan for medical reasons. In case of loan repayment, a declaration from the lender stating outstanding loans and interest must be attached with the form.  
Before you go…