Retirement can be fun and relaxing as you kick off your shoes and escape the rut of going to work and earning your daily bread. You can unwind, fulfil your bucket list and enjoy your second innings. However, you might come across an unforeseen setback, like a medical emergency, that might strain your retirement corpus. Alternatively, you might need additional funds to fulfil your bucket list. In this situation, you can avail a personal loan for pensioners to meet your financial needs.
Read on to understand what this loan is all about.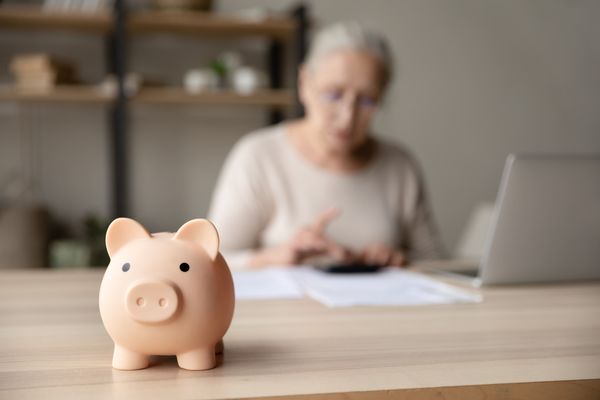 What is a Personal Loan for Pensioners?
A personal loan for pensioners is a tailor-made loan for people who are over 60 and receive a regular pension. The loan is a multipurpose loan that you can use for various financial needs. It is a collateral-free loan wherein you don't have to mortgage any asset. However, there might be the requirement of a third-party guarantee for the loan to be sanctioned.
Features of Personal Loans for Pensioners in India
Here are some of the distinct characteristics of the personal loan for pension holders in India:
The loan is offered to individuals who are actively receiving a pension income
Both banks and Non-Banking Financial Companies (NBFCs) offer this loan
The processing fee for a personal loan for pensioners is minimal
The documentation is simple and hassle-free
The loan is processed quickly and can be availed online as well
Also Read: Top 4 Benefits Of Taking Personal Loans From NBFCs In India
Eligibility to Apply for a Personal Loan for Pensioners
The pensioner loan is available to individuals who fulfil the lender's eligibility criteria. Every lender has a specific eligibility criterion for borrowers. Some of the standard criteria are given in the table below:
| | |
| --- | --- |
| Type of applicants | Existing pensioners |
| Age limit | There is usually an upper age limit for borrowers which ranges up to 76 years |
| Third-party guarantee | A guarantee might be needed for the loan. This guarantee can be from the borrower's spouse who would receive the pension if the borrower dies. In some cases, a guarantee from another individual might also be needed |
| Other requirements | Some lenders offer loans to borrowers whose pensions are drawn from their banks. |
Documents Required to Apply for Personal Loans for Pensioners
You would have to fill up an application form and submit it along with the necessary documents for the lender to get the loan sanctioned. These documents include the following:
| | |
| --- | --- |
| Identity proof | A copy of your passport, Aadhaar card, driving license, PAN Card, etc. |
| Residence proof | A copy of your rental agreement, property documents, utility bills, Aadhaar Card, Voter's ID Card, driving license, etc. |
| Pension proof | Bank statement of the past six months showing the pension being credited to the beneficiary's account |
| Other documents | A recent photograph of the borrower. PAN Card and/or Aadhaar Card might also be required |
Personal Loans for Pensioners Interest Rate
The interest rate of pensioner loans differs across lenders as each lender charges a different interest rate. Here's a table of interest rates of a few leading banks and NBFCs that offer personal loans for pensioners:
| | |
| --- | --- |
| Name of the lender | Interest rate (per annum) |
| Navi Personal Loan | Starts from 9.9% |
| State Bank of India | 9.95% onwards |
| Central Bank of India | 8.45% |
| Punjab National Bank | Depends on the bank |
| Fullerton India | 11.99% onwards |
Also Read: What are Pre-Approved Personal Loans: Interest Rates, Benefits And Eligibility
How to Apply for Personal Loans for Pensioners?
You can apply for personal loans for pensioners online. Just visit the website of the bank or NBFC, find the loan and click to apply for it. The online mode allows quick and easy loans for pensioners. Most lenders allow the online application process. Some, however, might offer the loan offline, too, for which you would have to visit the lender branch and make an application.
After applying, the lender would process your application, and if the application is verified, the loan would be sanctioned.
Final Word
A personal loan for pensioners allows your funds when you need them. Being multipurpose in nature, you can use the loan funds for your personal or emergency uses and repay the loan in affordable instalments.
You can also choose Navi personal loans that allow funds up to Rs.20 lakh at interest rates starting at just 9.9% per annum. You can choose an affordable repayment tenure as Navi allows tenures up to 6 years.
FAQs on Personal Loans for Pensioners
Q1. What is the repayment tenure for personal loans for pensioners?
Ans: The repayment tenure depends on the lender issuing the loan. Most lenders offer a term of 5 years (60 months). Some lenders, like Navi, offer up to 6 years (72 months) for loan repayment.
Q2. Is any margin money required for the pensioner loan?
Ans: No, margin money is not required to avail of the pensioner loan.
Q3. What happens when the borrower passes away before the loan is repaid?
Ans: If the borrower passes away during the loan tenure, the onus of loan repayment falls on the family pensioner, i.e., the family member availing of the pension after the deceased. If there is no family member pensioner, the loan should be repaid by the guarantor in the absence of the borrower.
Q4. What is the loan amount that I can get?
Ans: The amount of the personal loan for pensioners depends on the lenders. Some lenders allow amounts up to Rs. 10 lakhs while others might go up to Rs. 15 lakhs or Rs. 20 lakhs.
Q5. Is pension a must to avail of the pensioner loan?
Ans: Yes, you should receive a pension to become eligible to apply for a pensioner loan. However, Navi personal loans are available for individuals who do not receive a pension. You can avail of the loan even without having a pension income.
Before you go…
Looking for instant 🚀 personal loans 24*7 anywhere, anytime? Install the Navi app now!