Rakesh recently started working as a consultant, and he needs to buy a new laptop to take to the office. However, new in the employment world, Rakesh does not have enough savings to buy himself a laptop. What can he do in such a situation?
Rakesh or anyone looking for instant cash can easily apply for a ₹30,000 loan to meet their financial requirements. Personal loans have a fast application and disbursal process, making them an ideal option for individuals requiring funds urgently.
Moreover, at Navi, borrowers can get a loan of up to ₹20 lakh within a few minutes. Keep reading to know more.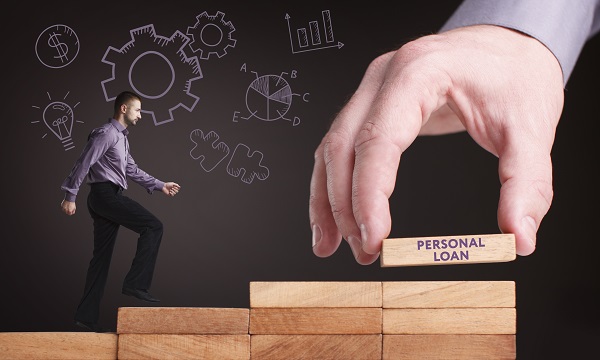 Key Features and Benefits of a ₹30,000 Loan at Navi
Here is a list of some key benefits that you will enjoy if you opt for a Navi personal loan:
Instant approval process– As Navi's procedure is completely paperless, it offers borrowers quick disbursal. Also, the approval process is hassle-free. Hence, you can avail a personal loan at Navi to deal with financial emergencies.
Flexible repayment tenure– When applying for financial assistance via Navi's mobile application, you can choose a tenure as per your financial abilities. This tenure can range from 3 months to 5 years, thus allowing borrowers to pay their EMIs and fulfil other financial obligations without pressure.
No collateral required– If you opt for a personal loan with Navi, you will not have to pledge any of your assets as collateral. So, even without owning a house or car, you can apply for this loan and meet your urgent financial needs.
Fulfilling multiple requirements– Unlike various other loans, there are no end-use restrictions on ₹30,000 instant loans. You can use the borrowed amount to meet multiple requirements, like buying an affordable appliance or gadget, financing medical expenses, education expenses, etc.
Also read: Guide to Personal Loan Tax Benefits
Easy Steps to Apply for a ₹30000 Loan at Navi
On Navi's mobile app, you can apply for an instant ₹30,000 loan in a convenient manner by following these steps:
Step 1: Download the Navi app.
Step 2: Open the app and select the 'Personal Loan' option.
Step 3: Next, you need to fill in your loan amount (₹30,000) and select an EMI amount as per your financial capabilities.
Step 4: Finally, fill in your KYC details, like your PAN and Aadhaar card number.
Step 5: After reviewing all the documents provided and checking your credit score, Navi will process your loan amount instantly.
Eligibility Criteria for a ₹30,000 Personal Loan
To attain a personal loan at Navi, you need to be able to meet the following eligibility criteria:
| | |
| --- | --- |
| Eligibility Criteria | Requirement |
| Age | 18-65 years. |
| Nationality | Indian resident |
| Profession | A full-time salaried employee or a self-employed individual |
| Work Experience | Minimum experience of 1 year |
| CIBIL Score | 750 or above |
While availing of an urgent ₹30,000 loan, some of these parameters are not always applicable or might differ with lenders. Yet, you still need to ensure that you meet the bare minimum requirement and have a decent credit score.
Documents Required While Applying for a Personal Loan
A primary benefit of personal loans is that they require minimal documentation. Before you start applying for a ₹30000 loan, ensure that you have the following documents with you:
Identity proof: PAN Card and Aadhaar Card
Proof of address: Passport, voter ID, driver's license, ration card, utility bills
Income proof: Bank account statement, passbook, salary slip
Passport size photograph
Some lenders might ask for certain additional documents as well.
Also read: Apply For Instant Personal 1 Lakh Loan In India
Final Word
Obtaining a personal loan is a hassle-free and convenient process. It requires minimum documentation, and owing to the fast processing time, individuals can get access to funds instantly. That said, while opting for a ₹30000 loan, you need to consider your financial capacity so that you can pay the EMI without any hassle.
Frequently Asked Questions
Q1. What factors can affect the interest rate of my Rs. 30,000 loan?
Ans: The interest rate on your loan can differ depending on your CIBIL score, income, occupation, age, repayment tenure, EMI amount, etc. If you have a good financial and employment profile, you will enjoy a lower interest rate. 
Q2. How can I improve my credit score?
Ans: A CIBIL score between 300 and 650 is considered bad and means you will face difficulty in obtaining a loan. To improve your credit score, you need to pay off your dues. After that, you must plan your finances so that you do not default on the loan repayment. 
Q3. Do banks charge any additional fees while applying for a personal loan?
Ans: Yes, borrowers might incur additional costs, like processing fees while applying for a personal loan. All personal loan providers impose different fees, but individuals need to keep in mind that all these charges remain non-refundable. 
Q4. Can I get a personal loan without having a bank account?
Ans: No, it is not possible to apply for a personal loan if you do not have a bank account. Upon processing your loan request, a personal loan provider will transfer the borrowed amount to your bank account. 
Q5. What can be the reason behind my personal loan request getting declined?
Ans: Even though most financial institutions try to be as lenient as possible with regard to their requirements, sometimes your loan request can get declined. This can be because your credit score is too low, or you have a high debt-to-income ratio. It is also possible that you tried to borrow more than what you can afford to repay.
Before you go…
Looking for instant 🚀 personal loans 24*7 anywhere, anytime? Install the Navi app now!
Or, maybe you're looking to buy that house you've been eyeing 🏠 and you need a loan of up to Rs. 10 crores. Install the Navi app now and get your instant in-principle approval right away! Interest rates starting at 6.46% p.a.
How about an affordable health insurance policy 👨‍⚕️ starting at a monthly premium of just Rs. 241? Install the Navi app and get your policy in under 2 minutes
Instead, want to put your savings into action and kick-start your investment journey 💸 But don't have time to do research. Invest now with Navi Nifty 50 Index Fund, sit back, and earn from the top 50 companies.