Direct mutual funds are schemes directly offered by AMCs (Asset Management Companies) or fund houses. Investors directly invest in these mutual funds (direct plan) instead of involving an agent or distributor (regular plan). Direct funds also have a lower expense ratio and higher NAV (Net Asset Value) compared to regular mutual funds.
Before you start investing in direct mutual funds, check the benefits, documents required, tax liability and who can invest in these funds. Read on!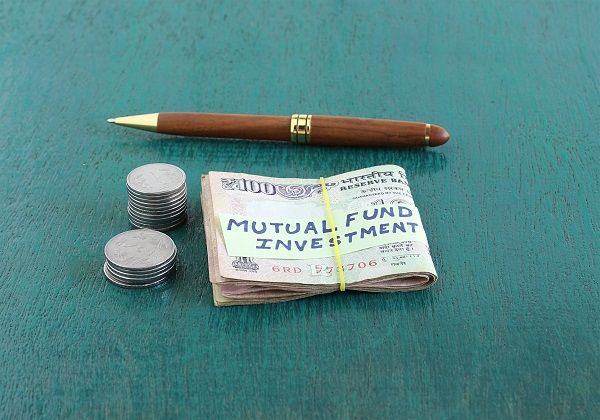 What is a Direct Mutual Fund?
A direct mutual fund investment allows you to invest directly in a mutual fund scheme without the involvement of third-party agents, such as distributors or brokers. This mutual fund plan has been around for nearly eight years now. Investors are beginning to find it quite beneficial. You will find the direct mutual fund plans as cost-effective as they do away with intermediation. Fund houses do not have to pay commission or distribution fees. As a result, the Total Expense Ratio (TER) is lesser in the case of direct plans when compared to regular plans.
Benefits of Investing in Direct Plans
A low-cost option
As noted above, a direct plan is a cost-effective way of investing in mutual fund schemes. Asset management companies do not need to pay any commission to third-party agents. This, in return, lowers the expense ratio, which has a positive impact on investors' net returns.
Higher NAV
The formula to compute the net asset value (NAV) of a mutual fund scheme is given below:
Net asset value = (Overall Assets – Liabilities – Expenses) ÷ Number of Outstanding Units
Now, since fund houses do not pay any commission in case of direct plans, they record lower expenses. Accordingly, they can report a higher NAV.
Higher returns
The difference in returns of direct and regular plans appears to be negligible in the beginning. However, individuals with a long-term investment horizon earn higher by opting for a direct plan owing to the power of compounding. To understand this, let's take a look at this example.
Suppose, in 10 years, the NAV increases at a CAGR of 14%. Let us also assume that the TER is 2.50% for the scheme's regular plan, while for the direct plan, it is 1.80%. In this scenario, let's check the impact of a direct plan on your investment.
Regular Plan
Direct Plan
Years
NAV
Post TER Yield
Net NAV
NAV
Post TER Yield
Net NAV
Year 0
100.00
11.50%
111.50
100.00
12.20%
112.20
Year 1
111.50
11.50%
124.32
112.20
12.20%
125.89
Year 2
124.32
11.50%
138.62
125.89
12.20%
141.25
Year 3
138.62
11.50%
154.56
141.25
12.20%
158.48
Year 4
154.56
11.50%
172.34
158.48
12.20%
177.81
Year 5
172.34
11.50%
192.15
177.81
12.20%
199.51
Year 6
192.15
11.50%
214.25
199.51
12.20%
223.85
Year 7
214.25
11.50%
238.89
223.85
12.20%
251.16
Year 8
238.89
11.50%
266.36
251.16
12.20%
281.80
Year 9
266.36
11.50%
296.99
281.80
12.20%
316.18
Year10
296.99
11.50%
331.15
316.18
12.20%
354.75
From the above table, one can observe that there's a clear advantage of investing in mutual funds via a direct plan.
Also Read: Hybrid Mutual Funds: Types, Benefits, Risks & Returns
How to Choose the Right Direct Plan As Per Your Requirement?
Here are some of the factors that one should consider before selecting a direct plan of a mutual fund scheme:
Expense ratio
Experience of the fund manager
Past returns
This will help the investors understand what their requirements are and the goal they want to achieve. Moreover, they will also be able to choose a plan based on the amount of money they want to invest.
Different Platforms to Invest in Direct Plans of Mutual Funds
Individuals can invest in direct plans of mutual funds via the official website of asset management companies (AMCs) like Navi. Alternatively, one can visit the nearest branch of the fund house to invest in mutual fund schemes.
Furthermore, one can invest in direct plans of mutual fund schemes via various online platforms such as the following:
INDmoney
Groww
Paytm Money
Kuvera
Coin by Zerodha
List of Documents Required to Invest in Direct Plans of Mutual Funds
The list of documents required to invest in direct plans are:
Proof of identity: Aadhaar card, PAN, etc.
Address proof: Utility bills, voter ID, passport, etc.
Passport size photograph
How to Complete Process of Investing in Direct Plans
Investors can visit the branch of the AMC to invest in direct plans if they want to invest through the offline mode. One should keep in mind to carry all the necessary documents. At the branch, individuals will be asked to fill out a form. Here, the individual has to tick on the 'direct' option to invest in direct plans.
However, if individuals want to invest online, they should take the following steps:
Invest in the plan of one's choice through the fund house's website.
One can invest through an investment advisor or robo-advisor.
Can You Switch from Regular Plans to Direct Plans?
Individuals can switch from regular plans to direct plans if they wish to do so. However, investors will have to incur some additional charges as this will be considered redemption from an old scheme to a new one.
Taxation of Direct Plans in Mutual Funds
As per provisions of the Income Tax Act, the returns earned on mutual funds are subject to capital gains tax, irrespective of whether individuals opt for a direct or regular plan.
For equity-oriented schemes
If you redeem your units in an equity-oriented scheme within 1 year from the date of purchase, the gains are known as short-term capital gains (STCG). A flat tax rate of 15% is applicable on the realized returns.
On the other hand, if investors sell their units after holding them for more than 1 year, the realized gains are subject to long-term capital gains (LTCG) tax of 10%. That said, keep in mind that no tax is imposed if LTCG doesn't exceed Rs. 1 lakh.
For debt-oriented schemes
In case investors sell their units in a debt fund before the completion of 3 years from the purchase date, the gains earned by them are classified as short-term capital gains (STCG). These returns are taxed according to the income tax slab rate that is applicable for that individual.
However, if the holding period is more than 3 years, the returns earned attract a 20% long-term capital gains (LTCG) tax. Note that investors are eligible for indexation benefits in this case.
Also Read: Taxation In Mutual Funds: Mutual Fund Tax Calculation
How Can You Save Taxes?
To save taxes, you can choose to invest in equity-linked insurance schemes. Investments of up to Rs. 1,50,000 are eligible for tax deduction under section 80C of Income Tax Act, 1961.
Who Should Invest in Direct Plans?
Investing in mutual funds requires adequate knowledge about the market, the risks involved, past performance of the fund, etc. Understanding these aspects is not that straightforward, especially for individuals who are new to the investing world. Hence, if you do not have the knowledge required to study and analyze the different mutual fund schemes, opting for a direct plan might not be a suitable option.
However, if you understand the concept of mutual funds and are capable of doing research and analysis on your own, you can reap various benefits by choosing a direct mutual fund investment.
How to Invest in Direct Mutual Funds with Navi?
To start investing in direct plans, just download the Navi app. With Navi, you can start an investment with just Rs. 500 through a SIP. Alternatively, you can choose the lump sum investment option to invest the entire amount available with you in one go.
Below mentioned are the benefits that you can enjoy by using the Navi app:
Easy user interface
Lowest expense ratio
100% paperless KYC without any transaction fees
Zero transaction fees
*Mutual Fund investments are subject to market risks, read all scheme-related documents carefully.
Final Word
Direct plans in mutual funds thus are a cost-effective provision for investors who want to maximize long-term their long term returns. However, one must be aware of the crystal aspects concerning mutual funds, such as expense, ratio, exit load, past performance, tax implications, and more, before investing via a direct plan.
FAQs on Direct Mutual Funds
Q1. What are the platforms from which I can invest through a Direct Plan?
Ans: Asset Management Companies' website 
Mutual fund utilities 
Through online platforms/ mobile-based applications
Navi App
Q2. What are the documents required for investing in a direct plan?
Ans: Mentioned below are the documents.
PAN
A bank account
Cancelled cheque
Aadhaar number
Proof of address
Proof of identity
Q3. Is there any disadvantage in relation to direct mutual funds?
Ans: There is no apparent disadvantage with direct mutual funds. Only you need to possess adequate knowledge about mutual funds to be able to choose the right schemes.
Q4. How can I calculate TER?
Ans: The TER or total expense ratio measures the total costs incurred while operating and managing a mutual fund. To get the value, you can divide the total cost of the fund with the fund's total assets.
Q5. What are some components of the expenses in mutual funds?
Ans: The expenses included are:
Management fees
Distribution fees
Allocation charges
Advertising costs, etc.
Q6. Are direct plans better than regular plans?
Ans: Direct plans give high returns and have a lower expense ratio than regular plans. Investors need to pay brokerage and commission to mutual funds distributors for regular plans, which results in a high expense ratio and lower NAV. Direct plans do not incur any such additional costs. Accordingly, they come with a lower expense ratio.
Before opting for a plan, individuals must determine what's best for them based on certain aspects such as knowledge about the different financial instruments, economic scenario, and the ability to track the market.  .
Before you go…
Want to put your savings into action and kick-start your investment journey 💸 But don't have time to do research? Invest now with Navi Nifty 50 Index Fund, sit back, and earn from the top 50 companies.
Disclaimer: Mutual Fund investments are subject to market risks, read all scheme-related documents carefully.
This article has been prepared on the basis of internal data, publicly available information and other sources believed to be reliable. The information contained in this article is for general purposes only and not a complete disclosure of every material fact. It should not be construed as investment advice to any party. The article does not warrant the completeness or accuracy of the information and disclaims all liabilities, losses and damages arising out of the use of this information. Readers shall be fully liable/responsible for any decision taken on the basis of this article.