Various goods such as gold, precious metals, petroleum products, coffee, food grains, etc., are highly valued for their commercial value in domestic and international markets. A commodity fund offers investors the opportunity to invest in such commodities.
These mutual funds invest in a unique commodity aiming to get returns based on its market performance. Any fluctuations in the price of the underlying commodities would have a direct impact on the returns generated by these funds. Thus, these mutual fund schemes come with their unique risks as well as benefits.
This post tells you how commodity funds work, types, benefits and who can invest. Read on!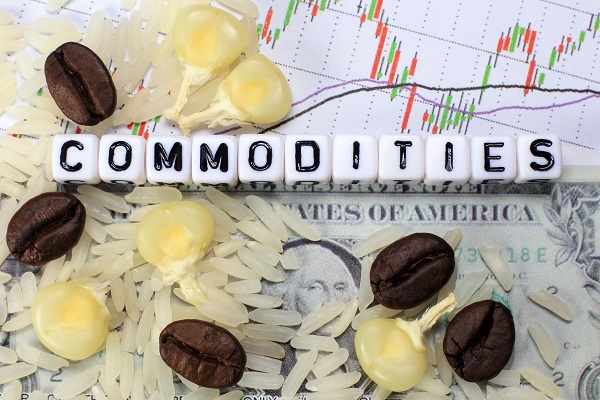 How Commodity Mutual Funds Work in India?
A commodity mutual fund invests in the trade of a particular commodity, allowing investors to get returns based on its performance. The market demand and prices of these commodities on a specific day decide its trading volumes.
In India, the market regulator SEBI allows AMCs (Asset Management Companies) to invest in commodities through ETCDs (Exchange Traded Commodity Derivatives). These are futures and options that track both individual commodities and baskets of various commodities. These are a great alternative to direct investments in the trade of commodities in the futures market.
SEBI does not allow companies to trade in derivatives of sensitive commodities. Mutual fund schemes are also not allowed to invest in any physical commodity except gold. As a result, many AMCs offer commodity funds that specifically trade in gold due to its high valuation and as a hedge against inflation.
Mutual funds can participate in the commodities market indirectly through hybrid schemes, Gold ETFs, etc.
Also Read: 5 Best Gold ETFs To Purchase In 2021
Types of Commodity Funds
There are hundreds of actively traded commodities in the world. Commodities and corresponding commodity funds are categorised into the following types.
Natural resources funds: These funds invest primarily in companies that deal with natural resources and commodities. This includes minerals, gold, silver, petroleum, oil, etc.
Future funds: A Fund manager of a future fund engages in trading futures, which are agreements to buy/sell a specific quantity of commodities at a fixed price. These are associated with high financial risk as their NAV (Net Asset Value) can increase or decrease dramatically according to market rates and the fund manager's decisions.
Basic or true commodity funds: These are called basic funds as the merged corpus of the fund is utilised to purchase commodities. These funds invest in physical assets such as metals.
Index funds: Index commodity funds are passively-managed and regulated mutual funds. Fund managers of these mutual fund schemes directly buy commodities at standard rates based on the benchmark.
Combination funds: These funds follow a combination strategy of investing in both basic commodities and commodity futures. The basic commodity investment reduces the risk while futures provide investors a chance to earn high returns.
The Importance of Investing in the Commodity Funds
Many high-value commodities are traded on a daily basis in the domestic and international market every day. Investors can earn from this lucrative market by investing in commodity funds without requiring a thorough understanding and knowledge of it.
Historically, there has been little correlation between movements of the commodity market and traditional markets such as equity and debt. This would result in better diversification as portfolios holding commodities will offer more stable returns.
As markets turn more macro, mutual funds will find it challenging to reduce risks by investing in different sectors. In this case, commodity derivatives would be helpful as this asset class follows its own logic. It will also allow mutual funds to participate in raw macro triggers.
Also Read: 5 Things To Keep In Mind Before Investing In Mutual Funds
Let us say that there is a surplus production of coffee during a year, causing prices to go down. This would hurt the prices of stocks involved with coffee and reduce the portfolio value. In this case, an experienced fund manager can sell futures on coffee in the commodity market to pre-empt the situation.
Another reason to invest in this segment is that India's commodity market is in a nascent stage, unlike the more mature equity market. As a result, there are greater pricing inefficiencies and better opportunities to make profits. Mutual funds, having strong networks and access to quality research, can leverage these opportunities.
Who Can Invest in Commodity Funds?
Investors with High-Risk Tolerance: Prices of commodities can change due to complex geopolitical or market-related factors. These markets are highly volatile and subject to unpredictable fluctuations. Therefore, investors who want to invest in commodity funds must have considerable risk tolerance and a long-term investment horizon.
Knowledgeable Investors: Investing in commodity funds requires you to have a thorough understanding of the commodities market and the fund's investment strategy. Individuals will want to invest their money with realistic investment objectives. Investors should also properly diversify their portfolios to minimise risks and improve chances of earning returns even in unfavourable markets.
Benefits of Investing in Commodity Funds
For Hedging Against Inflation
During periods of high inflation, prices rise with global market alterations. In such situations, commodity mutual funds act as a hedge against inflation, protecting the investors' purchasing strength.
Protection against Market Volatility
Some commodities such as silver and gold are of immense value when the market shows bearish trends. Mutual funds investing in such commodities are less prone to market volatility.
Diversification of your Portfolio
All investors want to diversify their portfolio to reduce risks and benefit from constant growth regardless of market conditions. Adding a commodity fund can help diversify with an additional asset class.
Fund Manager's Expertise
Expert fund managers with in-depth knowledge about the commodity markets take all the investment decisions. They have a much better track record of generating profits compared to retail investors.
Flexibility
Commodity mutual funds allow investors to meet both their short-term and long-term financial goals.
Final Word
Investing in commodities requires investors to have extensive knowledge about the commodity and current market conditions. Commodity funds allow you to easily enter this market with the help of professional fund managers. These funds offer the benefit of increased diversification and hedging against inflation.
However, investors need to be cautious as these funds are highly risky and do not offer fixed/secured returns. New investors may want to take the help of experts and limit their portfolio exposure to commodities.
FAQs on Commodity Mutual Funds
How does commodity trading work in India?
In India, commodity trading takes place on officially registered commodity exchanges. Traders buy and sell commodities instantly in spot markets in exchange for hard cash. Instead of physical delivery, traders may also deal in futures contracts.
What are the popular commodity trading exchanges in India?
Here are some of the popular commodity exchanges in India:
NSE (National Stock Exchange)
BSE (Bombay Stock Exchange)
ICEX (Indian Commodity Exchange)
MXC (Multi Commodity Exchange of India)
NCDEX (National Commodity and Derivative Exchange)
UCE(Universal Commodity Exchange)
ACE (Ace Derivatives Exchange)
What are futures and options contracts?
A futures contract is an agreement to buy or sell a specific quantity of commodities at a fixed price on a certain date. Futures contracts help to hedge against the price of commodities. One can utilise them to minimise financial loss.
An options contract is an agreement between a buyer and seller that grants the buyer rights to buy/sell stocks or commodities at a predefined time.
What are the risks associated with commodity derivatives for mutual funds?
Given are some of the key risks when dealing in commodity derivatives:
The spot market and the futures market for commodities, while subject to SEBI regulations, are discrete in nature and are affected by individual decisions.
The commodity market is a relatively nascent market, and fund managers may not have the expertise to assess risks of commodity exposure accurately.
The government tends to be sensitive about the price volatility of essential commodities and may take action to adjust it.
What is the investment limit with regard to ETCD for mutual fund houses?
As per SEBI regulations, mutual funds cannot invest more than 10% of a scheme's assets in ETCDs of a single commodity. This limit is not applicable for gold ETFs (exchange-traded funds) where the ETCD's main commodity is gold.
Before you go…