Personal loans are unsecured loans that do not require collateral. There are many benefits of a personal loan as there is no restriction on end-usage. You could avail of a personal loan during a medical emergency, for marriage, education, etc. Moreover, you can get tax benefits on a personal loan. This article lists all the benefits of a personal loan, how to repay it and things to keep in mind before applying for a personal loan. Read on!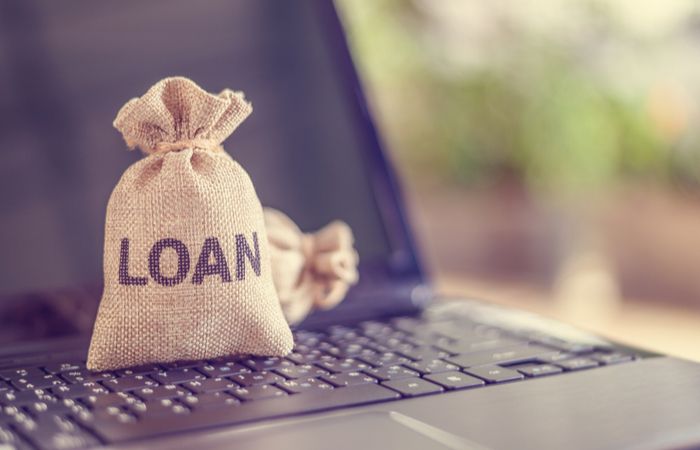 What is a Personal Loan and How does it Work?
A personal loan is a lump-sum amount you borrow at one time from the lender and repay over a fixed tenure with monthly instalments. This is an unsecured loan availed by an individual from a bank or an NBFC (Non-Banking Financial Company) to meet financial requirements. 
The eligibility of the borrower is decided based on certain parameters like their employment history, credit score, income, etc. The interest rates are usually higher on personal loans than unsecured loans as the former involves higher risk.
Top Benefits of Personal Loan
There are many advantages of personal loans that make them preferred over riskier credit avenues. Here are some of the top benefits of a personal loan:
No restrictions on the end-usage
One can avail of a personal loan for any reason and get an instant cash loan.
Quick approval
Applying for an instant personal loan from Navi is the easiest way to get the loan approved within the same day.
Choice of tenure and EMI
One can set the tenure of loan repayment as per their own convenience. Accordingly, the EMI changes with longer tenures having lower EMI. You can find out by using the Navi EMI calculator.
Paying off higher debt
Credit card debt carries a much higher interest rate, and hence, a personal loan benefits the applicant in paying off this high-interest debt. Personal loans have lower interest rates.
No need to pledge collateral
Being unsecured loans, personal loans have no collateral requirement.

No personal equations soured
By borrowing from a professional lender, there is no chance of souring relationships with friends and family with money issues.
Purpose of Personal Loans
Common reasons for personal loans application by Indians are as follows:
Wedding expenses
Medical emergencies
Rent payment
School/College fee payments
Travel & Shopping
Furnishing a home
Buying A Home or Remodeling
What are the Tax Benefits of Personal Loans?
There are certain circumstances in which you can avail tax benefits on a personal loan depending on its usage, such as:
Construction or purchase of residential property: If you utilise the personal loan amount for the construction or purchase of a residential property, then you can avail tax deduction under Section 24B of the Income Tax Act. The maximum deduction limit is Rs.2 lakh for a self-occupied property.
Purchase of asset: If you use the personal loan for the purchase of certain assets such as jewellery, you can avail of tax deduction since this cost is considered as the cost of asset acquisition. The tax benefit can be claimed while selling off the property as it will come under capital gains.
Investment in business: If you utilise the personal loan amount for the expansion of a business or to meet organisational expenses, then you can claim tax benefits on the interest paid towards the loan.
Things to Consider Before Availing of a Personal Loan
You should consider the following factors before availing a personal loan:
Loan amount: While applying for a personal loan you should make sure that the loan amount is only what you need at the moment. This is because borrowers have to pay higher interest for a higher loan amount.
Rate of interest: There are various lenders available in the market. Make sure you look around and compare the interest rates to choose the most affordable option.
Consider the costs: Apart from the down payment, there are other charges associated with the loan process. Processing fees, prepayment charges, and late payment fees are some of the most common charges levied by the lender. Make sure you consider all the costs before opting for a personal loan.
EMIs: Depending on the loan amount, EMIs and repayment period will be decided. However, a longer repayment tenure will distribute the EMIs in smaller parts but the interest will be higher and vice versa.
Loan procedure: Sometimes the loan approval process takes quite some time. If you have any urgent requirements, you might want to get instant approval. You should check with the lender how much time it would take for the procedure and see if it suits your needs.
Beware of deceit: There used to be a time when only banks used to provide loans. Now there are multiple non-banking entities providing loans. You should check the credibility of your lender and make sure that you don't fall for any false or unrealistic promises. If it seems too good to be true then it probably is.
Also Read: Apply For Instant Personal Loans In India: Benefits, Eligibility Criteria, Documents Required
Why Should You Choose Navi to Get a Personal Loan
Here are the advantages of availing of personal loans from Navi:
Instant Loan Approval: The tech-driven platform uses AI and ML to approve the loan applications as quickly as the same day.

Single Destination for Loan Management:
The Navi app lets you see your loan schedule make payments pre-close etc., from the convenience of your home.

Flexible Tenure and EMI: You can choose how long you want your loan tenure to be; whether 18 months or 60 months.

Dynamic Credit Assessment: If you have low credit scores, that won't be a constraint for a Navi personal loan. The platform goes beyond the CIBIL score in its alternative assessment methodology.
Also Read: How To Apply For A Personal Loan On Low Salary?
Eligibility Criteria to Apply for a Personal Loan with Navi
To be eligible for instant personal approval with Navi, you need to fulfil the following conditions:
Age: The borrower must be aged between 18 and 65.
Credit Score: A minimum credit score of 650 is needed to avail of a personal loan.
Income: The borrower must have a minimum income level and this will depend largely on the loan amount requested.
Occupation: Borrowers may be salaried or self-employed, though that may vary the income threshold.
Final Word
If you are in need of instant cash, whatever may be your reasons for a personal loan application, download the Navi app for instant disbursal. In a few simple steps, you can find out your EMIs and enjoy the benefits of a personal loan with flexible tenure. You can even avail of tax benefits on EMI payments if you can demonstrate that the purpose of a personal loan is covered under the tax laws.
FAQs on Benefits of Personal Loan
Q1. Why is Personal Loan a good choice?
Ans: Personal loans can really be of great use in cases of emergencies when you have a wedding to finance, a large home project, or any other need for quick money. So, maintaining a good credit score will you a personal loan at very good interest rates.
Q2. Can a Personal Loan be used for any purpose?
Ans: Personal loans can be used for any purpose such as a wedding, home renovation, trips and more. Personal loans are usually not secured by collateral and can be less expensive than credit cards.
Q3. Can I get a Personal Loan if my salary is low?
Ans: You can get a Navi Personal Loan up to Rs.5 lakh if you're salaried or self-employed. However, the final loan amount is at the sole discretion of Navi. For more information download the Navi app to check your eligibility.
Q4. How can I calculate the interest rate on my Personal Loan?
Ans: Personal loan interest rates usually start from 18% and go up 30%. The loan amount starts from Rs. 5000 and goes up to Rs. 500,000, depending on the credit profile of the applicant.
Before you go…
Looking for instant 🚀 personal loans 24*7 anywhere, anytime? Install the Navi app now!