Indore, a popular town in India, is the largest city in Madhya Pradesh. It has salaried as well as self-employed individuals in its demography. Being an educational as well as a professional hub, the cost of living in Indore has increased over the years. If you live in Indore and have a requirement for some funds, you can always opt for a personal loan in Indore to meet your needs.
Read on to know how to get an instant personal loan in Indore.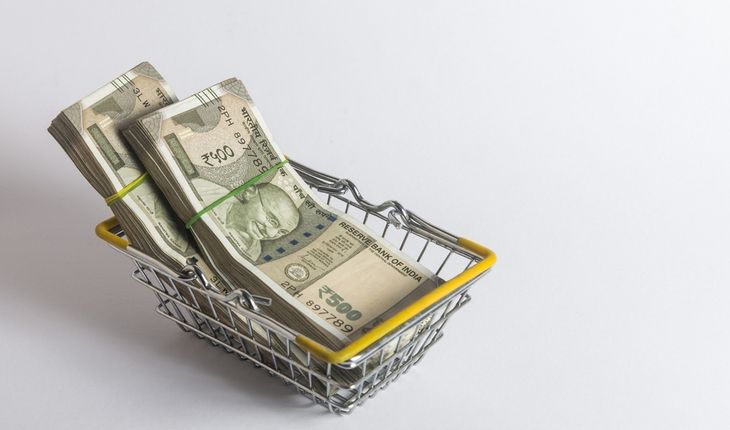 Applying for Navi's personal loan in Indore
Here are the steps involved in availing of an Indore loan through Navi –
You can simply register on the app by providing your mobile number
Click on the 'Apply' tab to apply for an Indore loan
Enter in your details which include the following –

Full name as per your PAN Card
Age
Marital status
PIN code
Employment details – salaried, self-employed or other
Monthly income

Enter your PAN Card number and submit your loan application
Navi would use a technology-driven model to assess the details provided and approve a loan amount. You can choose any amount of loan within the approved limit and set your preferred EMI
Click your selfie, provide your Aadhaar card number and enter the full names of your parents
Then enter your bank details like your bank account number, bank name and IFSC code
Set up an Auto Debit Mandate on your bank account
Once the bank details are verified, Navi would credit the loan amount directly to your bank account within minutes.
Features and Benefits of Navi's Personal Loan in Indore
The personal loan in Indore offered by Navi bears the following features and benefits –
Flexible repayment tenor

The repayment period offered by Navi is flexible. You can choose the tenure of up to 36 months suiting your budget and pay the loan easily
Ease of finding affordable EMIs
Navi has an EMI loan calculator which helps you calculate the EMIs of the loan before you apply for funds. This calculation shows the possible EMI outflows and helps you plan the repayment in advance. You can also use the calculator to find the best EMI
Simple online application

There is no elaborate paperwork required for availing Navi's Indore loan. You can get a loan simply by entering your PAN card and Aadhaar card number and clicking a selfie. The whole process is online and you get funds within the shortest possible time
Eligibility for a personal loan in Indore
There are some eligibility parameters that you need to meet to become eligible for the loan. However, there are no fixed eligibility parameters for Navi. Navi uses a technology-based model to assess your eligibility and approve a loan amount. You can, therefore, download the Navi app on Android or iOS and check your eligibility instantly.
To avail of a personal loan in Indore through another lender, here are some eligibility requirements that you should meet –
| | |
| --- | --- |
| Age | You should be aged at least 18 years and above to avail of the loan. Some lenders might have a higher minimum age criterion ranging between 21 and 25 years. The maximum age for loan application is, usually, 65 years |
| Occupation | You should be engaged in a steady job or have a steady business of your own |
| Income | You should have a minimum monthly income level as specified by the lender |
| Credit score | A credit score of 650 and above is needed to get the loan easily |
Documents for a personal loan in Indore
To get a loan through Navi, no documents are needed. You need to simply click your selfie and enter the numbers of your PAN card and Aadhaar card to get the loan.
However, other lenders might need you to submit a set of documents for loan applications. Such documents include the following –
Identity proof – Aadhaar card, passport, PAN card, Voter's ID Card, driving license, etc.
Age proof – birth certificate, Aadhaar card, passport, PAN card, Voter's ID Card, etc.
Address proof – utility bills, rent agreement, property deed, Aadhaar card, passport, Voter's ID Card, etc.
Income proof – salary slips issued by the employer or financial statements of the business
Recent coloured photographs
Also Read: Advantages Of Personal Loans
Final Word
Getting personal loans from Navi does not require you to be only in Indore. You can avail a loan from anywhere in India using the Navi app. The app can be downloaded on your Smartphone and the loan application process can be completed using it. You just need to upload your documents online without having to go anywhere and the application process would be completed.
Navi's app is an on-the-go solution that allows you to apply for an instant cash loan from any part of the country. Getting a loan can never be this easy!
So, use Navi's simple loan app and get a loan for your financial needs in Indore or anywhere else in India.

Frequently Asked Questions
Q1. I have some gold jewellery. Can I get a loan through Navi by pledging my jewellery?
Ans: Navi does not need any collateral security to sanction the loan. So, you don't have to pledge your jewellery to get a loan from Navi. The loan would be issued simply by applying for it if you meet the eligibility parameters.
Q2. Can I change the EMI calculated on the calculator?
Ans: Yes, the EMI can be changed if you change the loan amount and/or the repayment tenure. If you reduce the loan amount the EMI would reduce and vice-versa. Similarly, if you increase the repayment tenure the EMI would reduce and vice-versa. By changing the EMI, therefore, you can find the most affordable amount.
Q3. Do I need to pay the personal loan interest every month?
Ans: Yes, the interest on the outstanding amount of the loan is payable every month. This interest forms a part of the EMI.
Before you go…