The Finance Minister (FM) Nirmala Sitharaman presented a largely infrastructure-focused Union Budget of 2022 on February 1. The FM said that a 9.2% economic growth in India was expected in the current financial year as the economy sharply rebounded.
Income tax slabs were left unchanged while announcements were made regarding some important measures for economic growth, inclusive welfare and employment opportunities. The FM also announced plans for strengthening the health infrastructure and faster implementation of the vaccination program. However, the main highlight remains the proposed introduction of digital currency.
Let's dive into some of the key highlights of Union Budget 2022.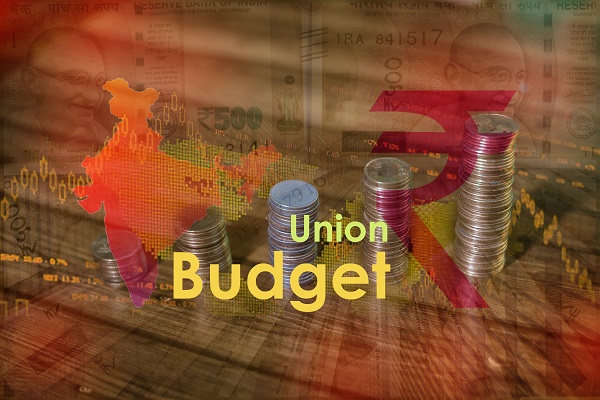 Some Key Highlights of the Union Budget
As per the budget, India is targeting to reduce its fiscal deficit to 6.4% of GDP for FY 2022-23. Total expenditure for this period would be Rs. 39.45 trillion.
RBI to introduce 'digital rupee' using blockchain technology in 2022-23. 
Taxpayers can file revised returns within 2 years from the relevant assessment return.
30% tax would be charged on income from the transfer of virtual digital assets.
PLI (Production Linked Incentive) schemes will likely create around 6 million new jobs in 14 sectors with a potential to create additional production worth Rs. 30 lakh crore. 
For the agriculture sector, the budget has announced direct payments of Rs. 2.37 lakh crore to farmers for wheat and paddy procurement. NABARD will finance startups for agriculture enterprises.
The Government has set aside Rs. 480 billion for affordable housing and Rs. 195 billion for incentives towards solar equipment manufacturing.
The present goal of the Government of India (GOI) would be to complement macro-economic growth with micro all-inclusive welfare. Additionally, it will focus on tech-enabled development, digital economy, energy transition and climate action.
The budget would provide growth impetus along with four priorities: A) Inclusive development, B) Productivity enhancement and investment, energy transition, sunrise opportunities and climate action, C) Financing of investments, and D) PM GatiShakti.
PM Gati Shakti National Master Plan will include 7 engines for economic transformation and seamless multimodal connectivity. These engines include roads, airports, railways, waterways, mass transport, ports, and logistics infrastructure.
The Union Budget 2022 has allocated Rs. 20,000 crores to expand the National Highways Network by 25,000 km in FY 2022-23.
Here are some additional highlights of the Union Budget across various sectors.
MSME Relief
Relief measures for MSMEs (Micro, Small and Medium Enterprises) were announced during the Union Budget 2022 speech. Emergency Credit Linked Guarantee Scheme (ECLGS), which provided credit to around 130 lakh MSMEs, had its deadline extended to March 2023.
In Budget 2022, the guarantee cover of ECLGS has expanded by Rs. 50,000 crores to Rs. 5 lakh crore. CGTMSE (Credit Guarantee Trust for Micro and Small Enterprise) will provide extra Rs. 2 lakh crore credit. An additional Rs. 6000 crore would be provided by the RAMP (Raising and Accelerating MSME Performance) program.
Startups, too, have a reason to rejoice as the FM announced the extension of tax incentives for startups by one year. Newly incorporated manufacturing companies would get a concessional tax rate of 15% till March 2024.
FM's Push for Digital Ecosystem
The FM announced that the DESH-Stack e-portal (a Digital Ecosystem for Skilling and Livelihood) will be launched for citizens. Skilling programs on this platform would help people skilling, reskilling, and upskilling. This will increase their chances of finding job opportunities.
A digital university will also be developed to provide students with world-class education as per ISTE standards. The 'One class-one TV channel' program of eVidya will be expanded to around 200 TV channels, and teachers will provide high-quality e-content. In addition, GOI will set up virtual labs and skilling e-labs to promote critical thinking skills.
Boosting Exports
The GOI will replace the SEZ (Special Economic Zone) Act with new legislation that will allow States to become partners in developing enterprise and service hubs. The successor legislation will cover all large, existing and new industrial enclaves from all states to optimise infrastructure utilisation and enhance business competitiveness. The new SEZ policy will be out within 3-4 months.
To encourage exports, the budget has provided tax exemptions on items such as lining material, packaging boxes, furniture fittings, buttons, fasteners, zippers, trimming and embellishment etc.
Financial Inclusion
All of the 1.5 lakh post offices in India would come under the core banking system. This would enhance financial inclusion for many investors and provide them access to net banking, mobile banking, fund transfer and ATM facilities. This measure would be especially helpful for senior citizens and farmers living in rural areas and increase interoperability.
The FM also announced the launch of 75 DBUs (Digital Banking Units) in 75 districts by scheduled commercial banks.
A New Digital Rupee
The Finance Minister announced a proposal to create a CBDC (Central Bank Digital Currency) called Digital Rupee. This would use blockchain and other technologies for cheaper and more efficient currency management. RBI (Reserve Bank of India) will issue this digital currency in 2022-23.
This digital currency carries high expectations as it will provide a great opportunity for our country to become a global leader in the digital currency world.
Tax on Income from Digital Assets
For the first time, GOI has proposed a taxation scheme for the sale of virtual digital assets. The Government will tax any income from the transfer of such assets at a 30% rate. TDS is also deductible on payments made for the transfer of virtual digital assets at a 1% rate above a certain monetary limit. 
Losses from the sale of virtual digital assets such as NFT and cryptocurrencies cannot be set off against any other income. Moreover, one cannot claim any expenditure, deduction or allowance against such income except for the cost of acquisition. Gifts of digital assets are also taxable in the hands of the recipient.
Other Important Highlights: Taxation
The Union Budget 2022 has announced a new 'updated return' where assesses can file updated returns to rectify omissions in ITRs filed. They can declare income that they missed earlier within two years of the end of the relevant assessment year.
For cooperative societies, Alternate Minimum Tax has decreased to 15% from 18.5%. Surcharge for cooperative societies with a total income of over Rs. 1 crore to 10 crores has decreased to 7% from 12%. 
Tax deduction limit for employer's contribution to NPS for State Government Employees has increased from 10% to 14%. 
Differently-abled dependents will now receive payment of annuity and lump sum amount of insurance scheme even when their parents/guardians are alive.
Customs duty on certain chemicals such as methanol and acetic acid is now lower.
Tax exemption is now being rationalised on the purchase of Indian-made agricultural tools and implements.
Customs duty exemption on steel scrap will be applicable for another year.
An additional excise duty of Rs. 2/litre will be applicable for unblended fuel to encourage blending. 
To boost the gems and jewellery sector, the FM has reduced customs duty on cut and polished diamonds and gemstones to 5%. No customs duty will be applicable for simply sawn diamonds.
There will be a graded rate structure on custom duty rates of wearable devices, hearable devices and smart meters.
The Government will gradually phase out over 350 exemption entries having sufficient domestic capacity.
Final Word
The above are some of the key highlights of the Union Budget 2022. It was a growth-oriented budget with the aim to continue economic growth and recovery with a special focus on infrastructure, education, healthcare, agriculture and startups. Moreover, it announced financial assistance of Rs. 1 lakh crore for states to revitalise the economy.
Before you go…
Looking for instant 🚀 personal loans 24*7 anywhere, anytime? Install the Navi app now!
Or, maybe you're looking to buy that house you've been eyeing 🏠 and you need a loan of up to Rs. 10 crores. Install the Navi app now and get your instant in-principle approval right away! Interest rates starting at 6.46% p.a.
How about an affordable health insurance policy 👨‍⚕️ starting at a monthly premium of just Rs. 241? Install the Navi app and get your policy in under 2 minutes
Instead, want to put your savings into action and kick-start your investment journey 💸 But don't have time to do research. Invest now with Navi Nifty 50 Index Fund, sit back, and earn from the top 50 companies.
Mutual Fund investments are subject to market risks, read all scheme-related documents carefully.