Many people are familiar with the mutual fund schemes of Asset Management Companies (AMCs). Interestingly, independent portfolio managers, brokerage firms and the AMCs offer Portfolio Management Service (PMS) as well. Like mutual funds, these investments are customised for the risk capacities of the investors.
So, what's the difference between the two? Keep reading to understand!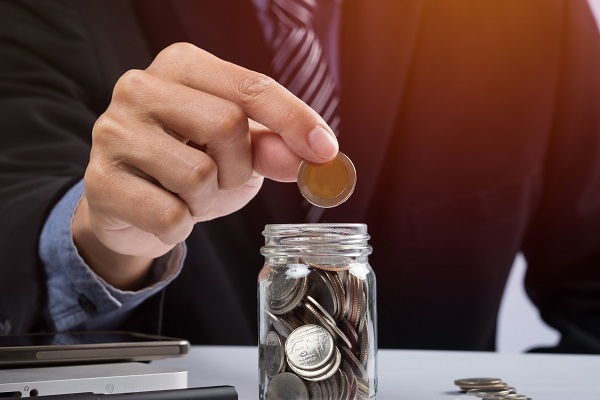 PMS and Its Types
A portfolio manager offers this investment service, whereby investors get the opportunity to tailor their portfolios according to their financial goals and personal preferences. Investing in PMS means investors can own bonds or shares in their names. However, in mutual funds, investors can own only the fund units of the scheme.
Portfolio management services can be of two types− non-discretionary and discretionary. In the case of non-discretionary PMS, the manager gives investment suggestions to the investors. After getting approval from the investors, the manager initiates the trade on their behalf.
Under discretionary PMS, the manager selects bonds and stocks as well as the time of purchasing the units based on his preference. Most of India's Portfolio Management Services are of this type and are inclined towards overseeing equity-related portfolios.
Difference Between PMS and Mutual Funds
The following parameters will help you understand the difference between the two:
Portfolio size
As per SEBI guidelines, PMS needs to have a portfolio size of Rs. 50 lakh (minimum). Often some portfolio managers set a higher limit. On the other hand, an individual can start investing in mutual funds at Rs. 500 only.
Flexibility
Mutual funds work under a rigid framework and firmly utilise benchmark allocations. They remain invested throughout the investment horizon. In contrast, PMS provides more flexibility to its investors.
This tool allows portfolio managers to be more proactive in fund management and showcase their ideas more prominently in the portfolios they create. As a result, PMS can potentially generate higher yields than mutual fund schemes.
Accounts
Mutual funds use pooled accounts for maintaining the securities and funds, whereas a Portfolio Management Service uses a separate Demat account and bank account for each client. 
Value
A mutual fund scheme's market value depends on the Net Asset Value or NAV of the fund units held. On the other hand, PMS considers the market value of securities in a Demat account and money in the bank account of the investor.   
Transparency
Under PMS, an investor can view every trade, brokerage and price of execution. He can get information about the expenses incurred for managing the portfolio.
However, a mutual fund is less transparent and does not disclose all the expense-related details. Everything in mutual funds depends on Net Asset Value and its reporting.
Also read: Lump Sum Investment in Mutual Funds
Factors to Consider While Investing in PMS
If an individual wishes to invest in PMS, he/she needs to consider the following parameters:
Risk tolerance
Like mutual fund schemes, PMS also involves certain risks. Before investing, investors need to analyse market risks, inflation risks, and interest rate risks.
Past performance
An investor needs to know how much returns have been generated by the PMS manager over the years. This knowledge will help him choose the right investment vehicle.
Major expenses
PMS investment includes various costs such as accounting charges, custody charges, brokerage charges, exit load, performance/profit sharing fees and management fees. Investors need to consider such costs before making a decision.
Investment objective
Before investing, a client must understand the PMS provider's fund strategy and whether it aligns with his/her investment goals. He needs to clarify whether the fund manager follows an index to benchmark performance. Individuals must also know whether they are investing in small-cap, mid-cap or large-cap.
Portfolio manager's experience
Investors should assess the experience and qualifications of the fund manager before registering for a Portfolio Management Service.
Also read: What Are Direct Plans & How to Invest in Mutual Funds
Final Word
An individual must pick a well-informed fund manager and a suitable fund for PMS investment. Investors need to find out whether the investment models of PMS can beat the mutual fund returns. A PMS can be an ideal option for high net worth investors, while retail investors can consider mutual funds.
Mutual fund schemes, such as Navi Large & Mid-cap Fund, enable investment in India's best 200 companies via SIP and lump-sum mode. This scheme is a mix of aggressive mid-cap and stable large-cap companies. An individual can start investing in Navi through Paytm Money, Groww and Zerodha. Research before investing!
Frequently Asked Questions
Q1. What is the role of a portfolio manager?
Ans: A portfolio manager is an individual who makes an agreement with an investor and directs, advises and executes investments on the investor's behalf. He primarily handles day-to-day asset management, manages a client's portfolio and executes investment strategies.
Q2. What is NAV in mutual funds?
Ans: Net Asset Value (NAV) denotes the per unit market value of a mutual fund scheme's securities. It signifies the price of each share held in a particular fund. 
NAV = (Total Assets – Total Expenses and Liabilities) ÷ Number of fund units outstanding
Q3. How does a PMS work?
Ans: Once individuals decide to invest, they transfer their stocks/money to PMS accounts. Depending on the client's investment objective, the fund manager generates a portfolio of stocks. 
The fund house maintains this portfolio under a Demat account, registered either in the name of the client or the manager. If investors wish to suspend their accounts, they can transfer back their stocks.   
Q4. Who can invest in PMS?
Ans: Body corporates, sole proprietorship firms, partnership firms, Hindu Undivided Families (HUFs) and individuals can invest through PMS. However, the investment solutions are meant for high net worth clients. Individuals who prefer a personalised service for a long-term investment horizon can choose PMS.  
Q5. What are exit loads?
Ans: An Asset Management Company charges a fee to an investor if he leaves a fund scheme before a pre-decided tenure. Fund houses levy exit loads to demotivate investors from redeeming fund units before a specific date.
Before you go…
Looking for instant 🚀 personal loans 24*7 anywhere, anytime? Install the Navi app now!
Or, maybe you're looking to buy that house you've been eyeing 🏠 and you need a loan of up to Rs. 5 crores. Install the Navi app now and get your instant in-principle approval right away! Interest rates starting at 6.46% p.a.
How about an affordable health insurance policy 👨‍⚕️ starting at a monthly premium of just Rs. 241? Install the Navi app and get your policy in under 2 minutes
Instead, want to put your savings into action and kick-start your investment journey 💸 But don't have time to do research. Invest now with Navi Nifty 50 Index Fund, sit back, and earn from the top 50 companies.
Disclaimer: Mutual Fund investments are subject to market risks, read all scheme-related documents carefully.