Government employees, including those employed by the Central Government, any State Government or local bodies, can get loans to cover personal expenses. So, whether you need cash for medical emergencies or a child's higher education, you can easily avail these loans as they have lenient eligibility criteria.
Personal loans are generally unsecured loans given to borrowers to fulfil their personal needs. Applicants do not have to put up any collateral to get access to the funds.
So, how can government employees apply for these loans?
Read along to know the features of loans for government employees and how to apply for them.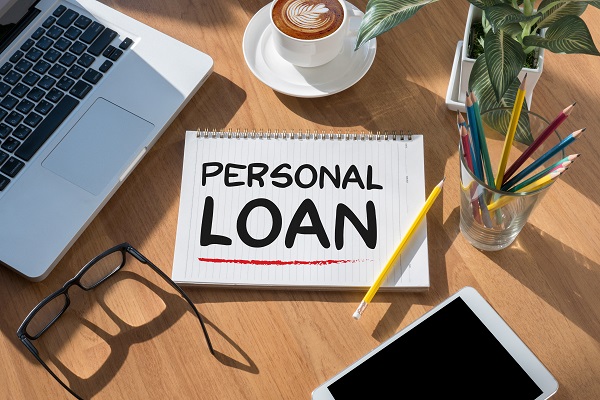 How to Apply for Personal Loans for Government Employees?
Navi offers personal loans of up to Rs. 20,00,000 at competitive interest rates starting at 9% p.a. Government employees can get flexible loans with tenures of up to 84 months through Navi's lending application. The process is entirely paperless, so you do not need to submit physical documents.
Follow the given steps to apply for a personal loan:
Step 1: Download the Navi app.
Step 2: Open the app and click on the option to apply for a personal loan.
Step 3: Check your personal loan eligibility and select the loan and EMI amount.
Step 4: Upload your photograph and enter your PAN and Aadhaar number to complete KYC verification.
Step 5: Enter details of your bank account to receive the loan amount within minutes.
Benefits of Availing Navi's Loan for Government Employees
Instant loan approval: Navi's loan application process is entirely digital and involves only a few simple steps. Applicants have to download its lending app and apply for a personal loan. Then, they will get the amount transferred to their bank accounts almost instantly.
Loans of up to Rs. 20 lakh: Navi offers high-value personal loans of up to Rs. 20 lakh with interest rates as low as 9%. Government employees can use this for big-ticket expenses such as home upgrades, weddings, financing children's education or business purposes.
Requires minimum documents: This company's loan application process is 100% paperless and does not require you to submit any physical documents.
Flexible EMI options: Customers can get flexible EMI options for personal loan repayment with tenures of up to 84 months.
No prepayment charges: No charges are applicable for making prepayments or loan foreclosure. Thus, if you have surplus cash, you can close your loan at no additional cost.
Also Read: Personal Loan Vs Credit Card
Personal Loan for Government Employees Eligibility Criteria
Though the requirements differ from one financial institution to another, the general eligibility criteria include age, nationality, occupation, income capacity etc. The following are some of the standard eligibility criteria for loans for government employees:
Age limit: 21 years to 60 years
Nationality: Resident citizen of India
Employment: Salaried employees at PSUs or departments of Central, State or local bodies.
Minimum work experience: 2 years (1 year with current employer)
Minimum salary: Rs. 25,000
CIBIL score: 750 or above
Documents Required for Personal Loan for Government Employees
Most financial institutions require the following documents for approving a personal loan:
Proof of identity (Aadhaar card, voter ID card, PAN card, passport, driving licence, etc.)
Address proof (Aadhaar card, voter ID card, driving licence, passport, etc.)
Employee ID card
Bank account statement (last three months)
Salary slip for last two months
Latest Form 16
Tips for Government Employees before Availing a Personal Loan
Evaluating your ability to repay the loan: Before applying for a loan, make sure that you are well prepared for its repayment. You can use an EMI calculator to check if your monthly income is enough to pay the monthly instalments on time without financial stress.
Comparing interest rates: You will want to check the interest rates offered by different lenders to ensure that you are getting the best deal. As personal loans have high-interest rates, even the smallest difference in interest rates will lower your overall cost of borrowing.
Assess additional expenses: Besides interest, personal loans come with additional expenses, such as processing fees, prepayment penalties and late payment fees. You may want to assess all these additional costs to decide whether a loan is affordable.
Checking eligibility criteria: Before applying for a personal loan, make sure that you meet the eligibility criteria set by the financial institution. Generally, you need to have a high credit score and a regular source of income to get a personal loan of high value. 
Consider your monetary needs: Before taking a personal loan, make a list of your monetary needs and requirements for which you are going to finance with it. As you will have to bear the burden of monthly instalments, you may want a loan amount that is necessary.
Also Read: 5 Best Ways To Quickly Repay Your Personal Loans
Final Word
Financial institutions offer personal loans for government employees to solve all their financial problems. So, whether you need funds for a medical emergency, travel, higher education, or purchasing expensive electronics, you can opt for this loan. This collateral-free loan comes with less stringent eligibility criteria and offers enough funds to cover all your needs.
Frequently Asked Questions
Q1. Besides interest, what additional charges are applicable for a personal loan?
Ans: The following are some additional charges for a personal loan:
Processing fees: Usually 1-3% payable for processing a loan application.
Loan cancellation charges: Charges vary from one financial institution to another
Prepayment charges: 2%-5% of the outstanding loan amount
EMI payment bounce charges: From Rs. 300 to Rs. 500 for the failure of deduction of stipulated EMI
Q2. Why do I need a good credit score when applying for a personal loan?
Ans: When availing of a personal loan, you will want to maintain a credit score of at least 750 as it determines your creditworthiness and, thus, the likelihood of loan repayment. A lower credit score signifies bad debt management, which could lead to higher interest rates applicable on your loan or outright rejection. 
Q3.  What are the requirements for salaried employees to get a personal loan?
Ans: Salaried employees need to have a regular source of income and be employed for at least six months to apply for a personal loan. Most financial institutions offer a loan amount on which EMIs will not exceed 40-50% of your monthly income. 
Q4. What is the usual tenure of a personal loan?
Ans: Personal loans usually come with short tenures as they are meant to be repaid in a short period. In India, personal loans have a tenure of 12 to 60 months, though some financial institutions offer flexible tenures of up to 84 months.  
Q5. What is the advantage of taking a personal loan for education?
Ans: Many parents take a personal loan for their children's education as they often have the financial stability to get a loan sanctioned. Once the child completes his/her higher education and gets employed, the loan can be transferred for him/her to pay.
Before you go…