Mr Singh has recently lost his father. Since he now has access to all of his father's financial documents, he is wondering what he should do with them. Well, the first thing he needs to do is hand over the PAN card of his deceased father. As a legal heir, this is his responsibility to surrender this document to the Income Tax Department as it is not considered valid anymore.
So, what is going to be the process for that? And, when is the right time to surrender a PAN card of the deceased? Let's find out!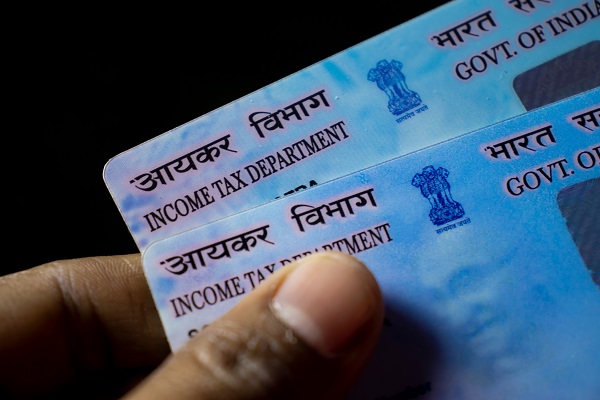 Why Is It Necessary to Surrender a PAN Card of the Deceased?
As mentioned earlier, after a person's demise, his/her PAN card becomes invalid. Since this document is required for carrying out a lot of financial work, the PAN card shouldn't be handed over immediately after the cardholder's demise.
Additionally, you must note that the legal heir has to clear due taxes as well before surrendering this document. While handing over the PAN card, it is necessary to submit the cardholder's death certificate as well.
Also read: PAN Card For Minors
Process of Surrendering a Deceased Person's PAN card
There is no specific procedure set by the Income Tax Department with regard to PAN card deactivation after a person's demise. However, if you are going ahead with this as a security measure, you can follow this basic procedure.
Step 1
You need to find out under which jurisdiction the deceased person's PAN is registered and write an application to the Assessing Officer.  
Step 2
In this application letter, you need to mention a few details. Such details include the name of the cardholder, father's name, his/her date of birth, cause of death, etc.
Step 3
Visit your closest AO office or Aaykar Sampark Kendra (ASK) in order to submit that application. You also need to provide relevant documents along with that. Remember to keep a photocopy of this letter with you for future reference.
Step 4
Now, after submission of the cardholder's PAN card surrender request, the Income Tax Department will carry out a background check. From checking for tax dues to any kind of pending cases against the deceased person's PAN, everything will be assessed.
Step 5
In case the IT Department does not find any pending cases or dues under that individual's name, it will deactivate the PAN card.
Here, you must note that even after the deactivation of the PAN card, all the data will remain in the database of the Income Tax department. In case you are looking for an online procedure for the same, it is only available for a duplicate PAN card.
Also read: Consequences Of Having Multiple PAN Cards And Possible Remedies
Procedure for Surrendering a Duplicate PAN Card
You can either use the web portal of the Income Tax Department or visit the TIN NSDL website to do that.
Via Income Tax Department's Web Portal:
Step 1
Start by visiting the e-filing portal of the IT Department, where you will find the 'Surrender Duplicate PAN' option. You need to click on it.
Step 2
After that, you have to provide some necessary details, such as your duplicate permanent account number, date of birth, and other personal information including contact details.
Step 3
After providing all this information, click on 'Submit'.
Via Tin NSDL's Portal
Step 1
Once you go to the online portal of NSDL, choose the 'Changes or correction in existing PAN Data/Reprint of PAN Card' option from the drop-down menu. 
Step 2
Now, you must fill out a form with all the relevant information. You will receive a token number via email after that.
Step 3
Click on 'Continue with PAN Application' after that, and then choose 'Submit scanned images through e-sign'.
Step 4
Now, you need to submit the PAN that you want to surrender. Also, provide the details of the other PAN card, which you want to retain.
Step 5
You need to submit scanned copies of relevant documents along with that form and pay an amount for this process.
Step 6
Make sure you collect the acknowledgement number.
Note that the online process is not applicable in the case of the death of a PAN cardholder. For that, the legal heir has to go ahead with the offline procedure and write a letter to the AO, as mentioned before. He/she also must obtain the legal heir certificate to get all these procedures done. It will be necessary even for filing the income tax returns of the deceased person. 
Process of Filing ITR of a Deceased PAN Cardholder
Here are the steps the legal heir of a deceased cardholder has to follow to file income tax returns on behalf of him/her:
Step 1
The person has to start by registering himself/herself as a legal heir. For that, first, he/she has to visit the e-filing portal of the IT Department. The individual has to log in using legal heir credentials.
Step 2
Now, he or she has to go to 'My Account.' There, under 'Request Type', he/she needs to choose 'New Request'. 
Step 3
Next, choose the 'Register yourself on behalf of another person' option to proceed further.
Step 4
Lastly, under 'Category to Register', one has to choose 'Estate of the deceased'.
Step 5
After completing the registration for ITR filing, he/she needs to go to e-file and upload the IT return. Here, PAN details, along with other information like assessment year, form name, etc., will be required. 
Step 6
Now, upload the XML file and use the Digital Signature Certificate to sign digitally on the ITR of the deceased. Click on submit, and the process will be completed.
After the demise of a taxpayer, it is his/her legal heir's responsibility to take care of the tax dues under Section 159 of the Income Tax Act, 1961. That is why the PAN card deactivation is not advisable before that.
Also read: A Step-By-Step Guide On How To Surrender Your PAN Card
Final Word
Note that there is no specific norm or provision which makes it mandatory to cancel or deactivate the deceased person's PAN card. However, the IT Department recommends this in order to prevent the document from getting misused.
Frequently Asked Questions
Q1. Apart from a legal heir certificate, which other documents can one use to file the ITR of the deceased?
Ans: While the common document used is the legal heir certificate, one can use the following documents to file ITR on the deceased person's behalf:
The registered will that the deceased individual made.
Document issued by local revenue authorities. 
Pension documents, which the State/Central Government issues generally. 
Q2. What happens if I, as a legal heir, find out that the deceased PAN cardholder's income tax returns are pending?
Ans: After the demise of a taxpayer, his or her legal heirs have to take responsibility for clearing tax dues before they surrender the deceased individual's PAN. As a legal heir, if you do not perform this responsibility and the ITR status shows pending, you will have to face the penalty. The Income Tax Department can prevent the access of the assets you got from the cardholder's inheritance. 
Q3. My request for ITR filing on behalf of the deceased person got rejected. What can be the possible reason for it?
Ans: In case your request to file income tax returns as a legal heir of the deceased taxpayer has been rejected, this can happen for two reasons. The reason can be either submission of wrong documents or inaccurate data. In order to fix this, you need to provide accurate information and proper documents. 
Q4. Which documents do I need to submit for filing ITR as a legal heir of the deceased?
Ans: If you are filing income tax returns on behalf of a taxpayer after his/her demise, you should keep a few documents ready. Make sure you have a copy of that cardholder's PAN card, notarised affidavit, and legal heir certificate before applying. Note that you have to submit the death certificate as well. 
Q5. Is it mandatory to lock the Aadhaar card of a deceased individual?
Ans: UIDAI does not have any rule that states that a deceased person's Aadhaar should be blocked after his/her demise. However, just like a PAN card, Aadhaar card information can also be misused. Therefore, the family members should lock the biometric details of that particular Aadhaar card.
Before you go…
Looking for instant 🚀 personal loans 24*7 anywhere, anytime? Install the Navi app now!
Or, maybe you're looking to buy that house you've been eyeing 🏠 and you need a loan of up to Rs. 10 crores. Install the Navi app now and get your instant in-principle approval right away! Interest rates starting at 6.46% p.a.
How about an affordable health insurance policy 👨‍⚕️ starting at a monthly premium of just Rs. 241? Install the Navi app and get your policy in under 2 minutes
Instead, want to put your savings into action and kick-start your investment journey 💸 But don't have time to do research. Invest now with Navi Nifty 50 Index Fund, sit back, and earn from the top 50 companies.