Laptop sales have increased dramatically in the past couple of years owing to the recent trend of remote work. Portability, built-in webcam, and various other features make laptops an ideal device for working professionals. Nevertheless, buying a good laptop can burn a hole in one's pocket.
Financial institutions provide loans for buying a laptop to help individuals finance the purchase of such a device without draining their savings. Before knowing more about laptop loans in general, you must understand what such a form of credit entails.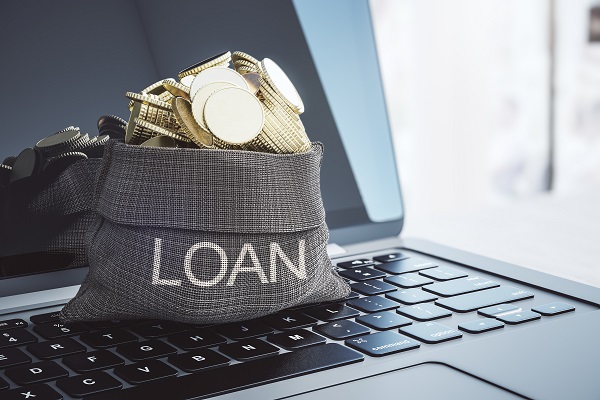 What Are Laptop Loans?
For professionals or students, a laptop can be a crucial part of their daily lives. If you do not own such a device or the one you own starts to malfunction, you need to acquire a new laptop immediately. A laptop loan is an unsecured form of credit that allows you to buy such a laptop through instalments.
A loan for buying a laptop enables individuals to break the total cost into affordable EMIs. You can apply for such a loan using the Navi app, available for download across iOS and Android platforms.
Also Read: How To Apply For ₹50000 Instant Personal Loan Online?
Features And Benefits Of Laptop Loans
When availing a loan to buy a laptop, you must keep the following advantages in mind:
Nevertheless, before sending out an application, one must consider the eligibility parameters.
Also Read: Complete List Of Documents Required For Personal Loan In India: Updated Loan Documentation
Laptop Loan Eligibility Criteria – Salaried & Self-employed
Refer to the following table to get an idea regarding the eligibility criteria when opting for a personal loan to buy a laptop.
| | | |
| --- | --- | --- |
| Factor | Salaried Employee | Self-employed |
| Citizenship | Resident Indian | Resident Indian |
| Age | 18 to 60 years | 21 to 65 years |
| Min. Credit Score | 750 | 750 |
Depending on a lender's policies, you may need to meet additional criteria as well, especially when it comes to minimum income requirements. Make sure you adhere to these parameters when availing a loan for buying a laptop.
Tips To Follow When Availing A Laptop Loan
If you are about to opt for a personal loan for purchasing a laptop, here are some tips to follow:
Also, remember that you can negotiate with your lender to get favourable terms when availing a loan for buying a laptop. Doing so can reduce your interest outgo significantly.
Process To Apply For Navi Laptop Loans
Now that you know about the various factors related to laptop loans, here is the complete application process on Navi's platform:
Quick processing and disbursal ensure that the loan amount enters your account in just a few minutes. Check how to apply and get Rs.50,000 personal loan instantly.
Final Word
A personal loan for buying a laptop can prevent you from spending a lump sum amount on a device. With no collateral requirement, the loan application procedure for this type of financial assistance involves minimal hassle.
Frequently Asked Questions
1. What are the consequences of a missed EMI payment during personal loan repayment?
If you fail to pay one or more EMIs during repayment tenure, your lender will levy a penalty fee for the delay. Additionally, such missed payments can lead to major drops in your CIBIL score, making it difficult to acquire loans in the future.
2. When can I foreclose a personal loan?
Personal loan foreclosure occurs only after a specific period passes. This period can differ from one lender to another. When you foreclose a personal loan, you need to pay the outstanding principal amount through a lump-sum payment.
3. What are the benefits of online loan applications?
Individuals can take advantage of several benefits when submitting a loan application online. The process is faster and ensures minimal paperwork. Additionally, applicants do not have to visit a branch physically to submit such applications.
4. How does a change in my job affect my loan's EMIs?
If you continue to pay EMIs every month, a job change does not affect your loan repayment. However, you must still notify your lending institution of such changes in employment. Doing so helps you stay transparent, and the lender can keep a record of it as well.
5. How can a co-borrower help add value to my loan application?
A co-borrower can bolster your loan eligibility if you do not meet certain parameters. Lenders consider the income of both the primary and co-borrower when determining eligibility for loans. Thus, a co-applicant can help you avail better offers.
Before you go…
Disclaimer- Mutual Fund investments are subject to market risks, read all scheme-related documents carefully.