It's 2022 and our financial experiences have changed a lot in comparison to, let's say a decade ago. But one aspect of life still stands as important as before – the 'Importance of savings'.
In this article, we will help you with some great savings tips that might make your financial life more disciplined and organised. So, let's dive in!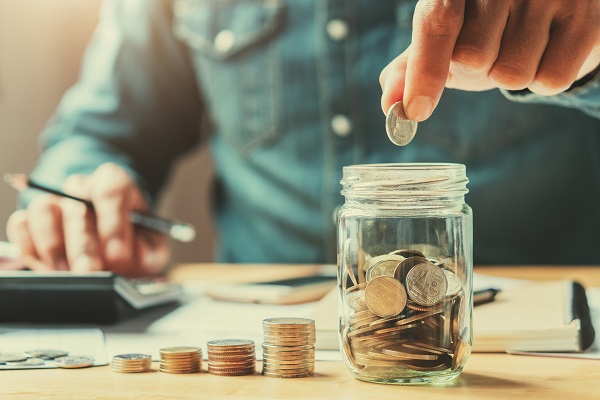 Diversification- Cliché but important
There is a saying which is heard more than often; 'Don't keep all your eggs in one basket'. Might sound cliché, but is true nevertheless.
Park your money in different sorts of investments to maintain the right balance between risk and returns with equity (stocks), debt funds (government bonds), fixed deposit (FD), gold, new-age investments(like cryptos), etc.
A good diversification might help you drive through your entire financial journey without many hiccups. It will also reduce the risk on your overall portfolio while ensuring that your money grows more than it could have in a savings account or just FD.
Maintain an emergency fund, because you never know…
When COVID-19 affected entire humanity in 2020, many people not only faced a pandemic but a financial crunch too. This was a lesson for us, that we always need to be 'financially' ready for unforeseen bad times.
Maintaining an emergency corpus or fund is the second savings tip we have to share with you. Allocate a small portion of your monthly income for unforeseen emergencies, and build the corpus such that it sustains you and your family for a minimum of 6 months, without leading to the liquidation of your savings, or going under debt.
Indulge in investing, not in wasting
It's very tempting to buy the latest phone in the market or hang out at pizza stores everyday. The premise of investing is more psychological than technical. First, you need to get your hands off spending unnecessarily, and following a simple rule could help you with this.
Assume you earn Rs. 1 lakh per month and your usual monthly expenses like rent, utilities, food etc stand at Rs. 40,000. This gives you an idle cash of 60,000.
Now simply invest a minimum of Rs.30,000 in instruments like Mutual Funds, Provident Funds, FDs, etc. This will help you grow your wealth over time. The investment figure may change depending on your responsibilities.
You may even consult your financial advisor to help you with this savings tip.
Debt trap is real, hence avoid it as far as you can!
If you're using a credit card, use it responsibly. Don't over utilise your card, keep the credit utilisation ratio to 20% or below – as in, only use 20% or below of your total card limit.
If you have a home loan or personal loan, make all your EMI payments on time. It will help you maintain a healthy credit score. Not defaulting and repaying your bills on time will also save you from unnecessary financial stress.
Plan & track your monthly expenses.
There are apps available these days which let you keep a track of your monthly income & expenses so that you can plan accordingly. Tracking your expenses will help you plan for the month in a better way. It will also let you tick off any unnecessary expenses.
Build an emergency fund
Just like rash spending, it's not equally good to invest all of your money. Keep a certain portion of your monthly income aside and start building an emergency fund. It would act as a buffer, in case there is a need for urgent money during an emergency. In case there's an urgent need for cash, you can apply for a Navi personal loan.
The road to better money management starts with changing your existing financial habits. Some of these changes might not happen overnight but if you stay focused, you will end up having great money management skills. Here's wishing you a happy financial journey!
Before you go…
Looking for instant 🚀 personal loans 24*7 anywhere, anytime? Install the Navi app now!
Or, maybe you're looking to buy that house you've been eyeing 🏠 and you need a loan of up to Rs. 5 crores. Install the Navi app now and get your instant in-principle approval right away! Interest rates starting at 6.46% p.a.
How about an affordable health insurance policy 👨‍⚕️ starting at a monthly premium of just Rs. 241? Install the Navi app and get your policy in under 2 minutes
Instead, want to put your savings into action and kick-start your investment journey 💸 But don't have time to do research. Invest now with Navi Nifty 50 Index Fund, sit back, and earn from the top 50 companies.