As personal loans are unsecured, they come with stringent eligibility criteria, which ensures that only borrowers able to repay the amount get them. Many borrowers fail to obtain a personal loan as they cannot meet the salary requirement set by many financial institutions.
There could be a time when you may need loans for an emergency. To ensure that your loan application is not rejected, let's get into the details of getting a personal loan on a low salary.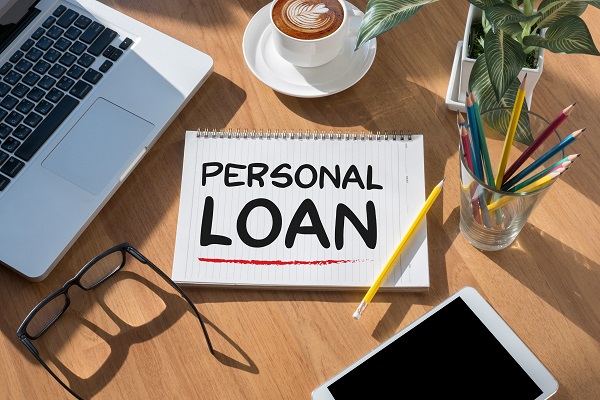 Income Bracket and Loan Amount Sanctioned for Different Salary Levels
| | | | |
| --- | --- | --- | --- |
| Salary Bracket | Bank/NBFC Name | Loan Amount | Loan Tenure |
| -* | Navi | Up to Rs. 5 lakh | 5 years |
| Rs. 15,000 | Axis Bank | Rs. 50,000 to Rs. 15,00,000 | 12 to 60 months |
| | HDB Financial Services | Up to Rs. 20,00,000 | 12 to 60 months |
| | IDBI Bank | Rs. 25,000 to Rs. 5,00,000 | 12 to 60 months |
| | EarlySalary | Upto Rs. 5,00,000 | 90 days to 36 months |
| Rs. 20,000 | Fullerton India | Upto Rs. 25,00,000 | 12 to 60 months |
| | IDFC First Bank | Up to Rs. 40,00,000 | 6 to 60 months |
*You can get a Navi Personal Loan up to Rs.5 lakh if you're salaried or self-employed. However, the final loan amount is at the sole discretion of Navi.
Also Read: Benefits of taking a loan from NBFCs
What Are the Eligibility Criteria for a Low-Salary Loan?
Apart from the salary requirement, the eligibility criteria for low-salary loans are the same as those for personal loans. Some parameters might differ from one bank to another, but generally, the prerequisites are:
Age: 23 to 65 years.
Employment: Salaried employees or self-employed professionals. An unemployed individual can obtain this loan as a co-applicant with a salaried member.
Minimum monthly income: Around Rs. 20,000. This number can vary with each bank and NBFC.
Credit score: Minimum credit score of 750.
Work experience: Minimum 1 to 2 years. This can vary with the employment status of a borrower.
What Documents Are Required for Personal Loans?
Documents required to apply for a personal loan can vary from one bank to another, but the most common ones are:
Identity proof: PAN card, passport, Aadhar card, driving license
Residence proof: Passport, bills, agreement of residence, ration card
Salary slip of last 3 months for salaried employees and 6 months for self-employed individuals
Business details like the practice license and income tax returns for self-employed borrowers
Passport-size picture
Things to Consider While Applying for a Personal Loan with Low Income
Here are some factors that every borrower should consider before selecting a low-income personal loan.
Interest rate
Every financial institution will levy different interest rates on their personal loan products. The rate of interest will have an impact on the loan amount that you will have to pay. It is important to compare different loans and different banks to select a plan that will not hamper your financial goals.
Credit score
Banks require each borrower to have a minimum value of credit score. Higher the score, the higher the chances of getting a loan despite having a low income. To get a loan at a low-interest rate, you may want a credit score of over 750.
Also read: How to improve your credit or cibil score
Keeping note of the EMI
Every loan will require you to pay an equated monthly instalment. All personal loans for low income will specify this amount, and it will vary with each loan, hence making the decision of choosing a personal loan tenure an important step. Thus, noting the payable EMI is important because your credit score will go down if you cannot pay it even for a month.
Also read: Everything you want to know about a loan overdue
Final Word
Getting a low-salary personal loan is not easy, but it is possible. Banks and other financial institutions have started recognizing the financial demands of those who earn a low salary.
However, even though these loans are designed for individuals with low-income, you need to consider the EMI, interest rates, and other fees before applying.
You can download the Navi app to get loans up to Rs.5 lakh at low rates. Any salaried or self-employed individual can apply for this loan. The end-to-end loan application to disbursal process is 100% paperless.
Frequently Asked Questions
Q1. How long does it take to obtain a low-salary personal loan?
Ans: The time to process a loan differs from one bank to another. After the documentation is completed, the lender usually takes around 72 hours to process a personal loan.
Q2. What extra charges can be levied by the bank while getting a personal loan?
Ans: A lender may charge documentation fees, processing fees, stamp duty charges, penal interest, and other extra fees for a personal loan. 
Q3. Is the minimum salary requirement different for metropolitan cities?
Ans: Yes. Usually, banks giving low-salary personal loans keep a higher value for the monthly salary earned by those living in metropolitan cities. Borrowers in rural and semi-urban areas can get this loan with a lower salary than those in metropolitan cities.
Q4. What if I am unable to pay the EMI of one month for a low salary loan?
Ans: The inability to pay the EMI for a low-salary loan will lower your credit score. Even one missed payment can hamper your chances of getting another loan in the future.
Q5. Can I get a low-salary loan after my first paycheck?
Ans: No, you can not get a low-salary loan after getting your first pay. The eligibility criteria for this loan in every bank require at least one year of work experience.
Before you go…
Looking for instant personal loans 24*7 anywhere, anytime? Install the Navi app now!
Or, maybe you're looking to buy that house you've been eyeing and you need a loan of up to Rs. 5 crores. Install the Navi app now and get your instant in-principle approval right away! Interest rates starting at 6.40% p.a.
How about an affordable health insurance policy starting at a monthly premium of just Rs. 241? Install the Navi app and get your policy in under 2 minutes
Instead, want to put your savings into action and kick-start your investment journey But don't have time to do research. Invest now with Navi Nifty 50 Index Fund, sit back, and earn from the top 50 companies.