For many retirees, pension works as the only source of income. This not only helps them in meeting their daily requirements but also dealing with monetary crunch in case of financial emergencies. To support retired individuals, the Government of India has come up with several pension schemes over the years. However, to avail one, individuals are required to furnish a life certificate to the agency that is authorised for pension disbursal.
Since the process of acquiring a life certificate used to get quite hectic and time-consuming, the Central Government decided to launch the Jeevan Pramaan app.
Also read: Deductions For National Pension Scheme And Atal Pension Yojana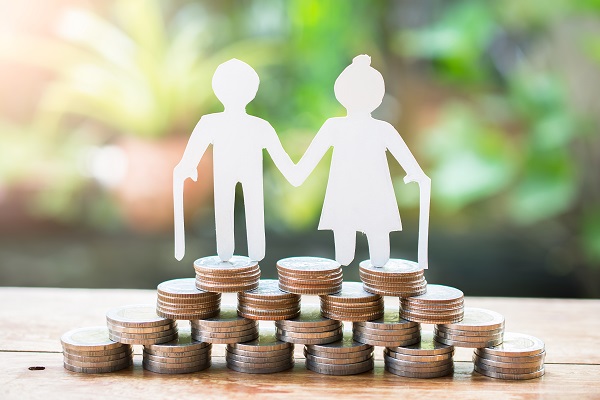 What Is the Purpose of Launching Jeevan Pramaan?
Jeevan Pramaan is the result of the Central Government's Digital India initiative. The main purpose of launching this digital platform was to make it easier for pensioners to apply for a life certificate online and avail pension schemes. This process does not require individuals to visit any disbursement agency for generating this document.
Furthermore, this particular procedure is secure as it involves obtaining biometrics of retirees for authentication. The pension disbursing agency can access this document directly as it is available at the Life Certificate Repository. Both certification authorities and pensioners get to access the document any time, from anywhere.
To get the certificate delivered, no manual intervention is required, and one can collect it from a pension disbursement agency. For this, individuals can make use of the 'Centre Locator' feature of the Jeevan Pramaan app and find the nearest centre.
Also read:
How Is a Jeevan Pramaan Certificate Beneficial?
By having a life certificate, pensioners get these advantages;
With this online facility of the Jeevan Pramaan app, senior citizens can avoid the cumbersome process of visiting the centre and registering for a life certificate.
Since this process is entirely online, one can simply use the Jeevan Pramaan application and register as a new user to obtain the certificate.
It definitely reduces the scope of fraudulent activities as it involves obtaining biometric information of the applicants using their Aadhaar card.
Since it does not require that much time to complete the process, pensioners inevitably get their monthly pay-outs on time.
Other than these, the arrival of this online facility further helps pensioners remain aware of important updates. With the SMS notification feature, they get notified regarding any kind of changes every time.
Who Can Apply for Jeevan Pramaan?
Jeevan Pramaan can be accessed by any individual who has worked for any Central or State Government organisation. With this facility, you can avoid visiting any pension disbursement agency and provide evidence of your existence. However, there are certain eligibility requirements for this. Let's check them out.
The person should retire from any State or Central Government organisation.
It is necessary for an applicant to be a pensioner.
The applicant's Aadhaar number needs to be registered with that particular pension disbursement agency.
It is mandatory for applicants to have an Aadhaar card.
Other than meeting these basic eligibility parameters, individuals need to possess certain documents to benefit from this facility. Every pensioner must keep his/her Aadhaar card handy in order to generate a life certificate using Jeevan Pramaan app. Apart from that, having an operational mobile number will be necessary.
Process of Generating Life Certificate Online
Here are the steps every pensioner needs to follow to complete the registration on the Jeevan Pramaan app and obtain a life certificate:
Step 1
In order to acquire the life certificate, a pensioner needs to download the Jeevan Pramaan application, launched by the Central Government.
Step 2
After downloading, one has to register as a new user. After completing the registration, he/she needs to provide certain personal information. These details include his or her bank account number, Aadhaar details, and pension payment order (PPO).
Step 3
Next, a one-time password will be generated and sent to the registered mobile number of the pensioner. After receiving the OTP, he or she needs to submit it to proceed further.
Step 4
After validation of the information, a Pramaan ID will be available for the retiree. Using this ID, the pensioner can log in to his/her account.
Step 5
After logging in, one can find the 'Generate Jeevan Pramaan' option. Click on it and submit contact information along with your Aadhaar number.
Step 6
The pensioner will receive another OTP on his/her phone number. After validating this, one should provide his/her name, PPO number, and disbursing agency's name.
Step 7
Next, for fingerprint and iris authentication, pensioners will have to provide their Aadhaar information. 
Step 8
Lastly, the individual will receive a confirmation message stating that the procedure is complete. After that, he/she can easily obtain the certificate from the app.
After the generation of your life certificate, it will be available for both you and the pension disbursing agency on the app.
Also read: Taxability of Pension: Is Pension Taxable?
Final Word
It is evident that the entire process of obtaining a life certificate and even getting a physical copy of it has become hassle-free. Note that Jeevan Pramaan is entirely dependent on the biometric details of pensioners. Therefore, make sure you are providing all the accurate information while applying for your Aadhaar.
Frequently Asked Questions
Q1. Who are some of the individuals who do not qualify for Jeevan Pramaan?
Ans: Any individual who is remarried or reemployed is ineligible to apply for Jeevan Pramaan. Such individuals must provide their life certificates in the normal manner to the pension disbursing authority. Apart from these two groups, all others will qualify for Jeevan Pramaan.
Q2. Is my Jeevan Pramaan valid for as long as I live?
Ans: Your Jeevan Pramaan or Pramaan ID is not valid for life. The Pension Sanctioning Authority determines the validity of such an ID. After the expiry of your Jeevan Pramaan ID, you need to obtain a fresh certificate. 
Q3. What should I do if my Jeevan Pramaan application is rejected?
Ans: In case of rejection, you should contact the pension disbursing agency immediately. Rejection of such a certificate only occurs if you provide the wrong details or information. To generate a new Jeevan Pramaan ID, make sure you provide accurate details in the application. 
Q4. How is the Jeevan Pramaan different from Government-issued life certificates?
Ans: To acquire a Jeevan Pramaan, a pensioner does not need to visit a pension disbursing officer personally. Similarly, you do not need to submit this digital life certificate application physically at the bank or post office. The last difference is that a digital Jeevan Pramaan comes with a unique Pramaan ID. 
Q5. Is a digital life certificate mandatory for a pensioner?
Ans: It is not mandatory for a pensioner to possess a digital life certificate or Jeevan Pramaan. The facility of an electronic life certificate is an add-on feature that eases life certificate procurement. However, if you possess a standard life certificate, this document will be sufficient to claim your pension.
Before you go…
Looking for instant 🚀 personal loans 24*7 anywhere, anytime? Install the Navi app now!
Or, maybe you're looking to buy that house you've been eyeing 🏠 and you need a loan of up to Rs. 10 crores. Install the Navi app now and get your instant in-principle approval right away! Interest rates starting at 6.46% p.a.
How about an affordable health insurance policy 👨‍⚕️ starting at a monthly premium of just Rs. 241? Install the Navi app and get your policy in under 2 minutes
Instead, want to put your savings into action and kick-start your investment journey 💸 But don't have time to do research. Invest now with Navi Nifty 50 Index Fund, sit back, and earn from the top 50 companies.